We manage everything for you
The Internet is dynamic and continuously evolving. New opportunities arise daily and pressures mount fast. Domain names are precious digital assets and for businesses and brands, maintaining and protecting them is key. With our Domain Name Management service you can relax in the knowledge that your domain portfolio is as important to us, as it is to you.
Portfolio
Consolidation
Juggling the technical management of a large, dispersed domain portfolio alongside day-to-day business can be draining. Let us ease the burden by working directly with your existing providers to safely transfer your domains to one place. Because our platform is intelligent, it will do all of this without you having to monitor or make changes.
Domain
Registration
Think global - no domain name is beyond our reach. Whether it's international domain extensions, new gTLDs or niche domains, we work through any requirements or restrictions to streamline the entire process for you. Enjoy hassle-free domain registrations, pre-configured and ready to start working for you immediately.
Straightforward
Invoicing
We make life that bit easier - we don't charge any retainer fees. The way our service works is simple, the more domains you have, the cheaper the service becomes. With no up-front costs, you just pay on invoice for your domain registrations, renewals and services.
Managed
Renewals
Losing important domain names is a real fear, and a real possibility, for many business owners. With guaranteed managed renewals, you can put your mind at ease and rejoice in the fact you no longer have to receive countless renewal notices – we'll look after it for you.
Brand Audits
To evaluate your brand's position within new territories or establish the impact of new gTLD exposure, we complete detailed brand audits for our clients, free of charge. Audit reports enable us to form a brand protection strategy with you and mitigate any risks.
DNS Administration
Flexible DNS administration means you have as much control of your DNS settings as you would like. Business-critical alterations can be planned and scheduled, requested via your Account Manager or made directly via your Online Control Panel. We offer standard DNS free with all domains and a fully managed service if domain performance is hypercritical to your business.
Local Presence Services
International domain names can be restricted by locality. To satisfy specific requirements, we provide 'local presence' services where available; allowing businesses to legitimately cast their nets wider.
Validation & Optimisation
Providing inaccurate ownership details when registering domains can be costly for business owners as they risk domain suspension. To ensure all domains are valid, we regularly audit information and check domains are optimised, configured and functioning at all times.
SSL Certificates
Choosing a dual managed approach for SSL certificates and domain names further consolidates your brand protection strategy. You can rest assured your key digital assets are being managed and treated like they are our own.
Get in touch
Call us now on 0345 363 6173 to talk through your specific requirements
Or fill in the form and we'll be in touch shortly.
What our customers say
Focusing on growth and establishing a global presence, the team behind Simba quickly realised that managing an international domain name portfolio was an increasingly complex, time-consuming challenge that couldn't be treated as a secondary priority. Names.co.uk helped us determine our domain acquisition strategy, consolidate and secure our domain portfolio, and they handle the renewals and updates as required - so we don't have to worry about it!

A few years ago, we consolidated our domain name portfolio of 400+ domains after losing a few to the manual renewal process at one of our registrars. They say don't put all your eggs in one basket, but when it comes to domain names it actually makes more sense to. The 'basket' we chose was a managed account with names.co.uk and we've never looked back.

As an International business, having expert advice on hand, quickly, is the biggest benefit of having a managed domain portfolio. Whether we're looking to move into new territories, to acquire or dispute domains or need a brand audit, it's great to have someone we trust there to do it all for us. If you want to protect your domain investment, we can't recommend these guys highly enough.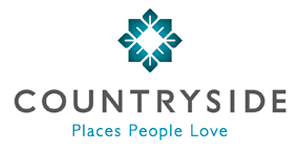 We regularly need new domain registrations including DNS set up so it's great to have a team to rely on for help. From the outset they executed a smooth transfer-in plan and are always happy to give relevant guidance on brand protection and new gTLD releases whenever we need it, at no extra cost. The overall service gives us peace of mind, and it doesn't break the bank!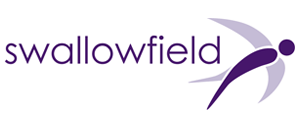 Knowing our domains are protected and under one roof means we can focus on other areas of our business. Nothing is too much trouble for our Account Manager, she works through every step with us and explains and advises along the way. For any business looking to consolidate and manage domain names effectively, names.co.uk's domain management service is a must.

names.co.uk have given us complete peace of mind when handling our domain portfolio. They provide brand auditing, suggest brand protection coverage that is relevant to our industry, and advise us on placing our trademarks into the Trademark Clearinghouse when necessary. Their friendly Account Managers support us whilst our business grows. Their service comes highly recommended.

To improve our clients experience, we decided to migrate our domains to names.co.uk's Domain Name Management team. Whether it is to discuss changing a website's time to live level to improve its update response time, discuss the complexities of sender policy framework or how to protect our brand from copycat sites and domains, they always give excellent advice and service.