Online Brand Protection
Safeguarding your brand's digital presence
Simple set up, no upfront charges or exit fees
Contact the team
Why choose us
For businesses and brands, the digital world is full of opportunities, challenges and risks. Time is precious and often companies don't have the resources available to maintain and administer domain portfolios or investigate possible brand infringements. Our Online Brand Protection team can help. We protect brands for a wide range of clients across Europe, from leading financial institutions to premium fashion and global lifestyle brands.
Knowledgeable consultants
Personalised service
No set up or exit fees
Guaranteed managed renewals
Free advice & support
What our customers say
Focusing on growth and establishing a global presence, the team behind Simba quickly realised that managing an international domain name portfolio was an increasingly complex, time-consuming challenge that couldn't be treated as a secondary priority. Names.co.uk helped us determine our domain acquisition strategy, consolidate and secure our domain portfolio, and they handle the renewals and updates as required - so we don't have to worry about it!

A few years ago, we consolidated our domain name portfolio of 400+ domains after losing a few to the manual renewal process at one of our registrars. They say don't put all your eggs in one basket, but when it comes to domain names it actually makes more sense to. The 'basket' we chose was a managed account with names.co.uk and we've never looked back.

As an International business, having expert advice on hand, quickly, is the biggest benefit of having a managed domain portfolio. Whether we're looking to move into new territories, to acquire or dispute domains or need a brand audit, it's great to have someone we trust there to do it all for us. If you want to protect your domain investment, we can't recommend these guys highly enough.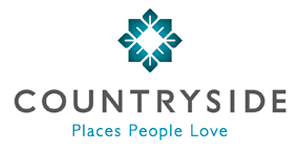 We regularly need new domain registrations including DNS set up so it's great to have a team to rely on for help. From the outset they executed a smooth transfer-in plan and are always happy to give relevant guidance on brand protection and new gTLD releases whenever we need it, at no extra cost. The overall service gives us peace of mind, and it doesn't break the bank!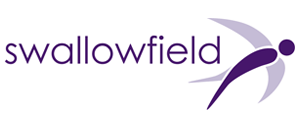 Knowing our domains are protected and under one roof means we can focus on other areas of our business. Nothing is too much trouble for our Account Manager, she works through every step with us and explains and advises along the way. For any business looking to consolidate and manage domain names effectively, names.co.uk's domain management service is a must.

names.co.uk have given us complete peace of mind when handling our domain portfolio. They provide brand auditing, suggest brand protection coverage that is relevant to our industry, and advise us on placing our trademarks into the Trademark Clearinghouse when necessary. Their friendly Account Managers support us whilst our business grows. Their service comes highly recommended.

To improve our clients experience, we decided to migrate our domains to names.co.uk's Domain Name Management team. Whether it is to discuss changing a website's time to live level to improve its update response time, discuss the complexities of sender policy framework or how to protect our brand from copycat sites and domains, they always give excellent advice and service.
Get in touch
Call us now on 0345 363 6173 to talk through your specific requirements
Or fill in the form and we'll be in touch shortly.