Why do you need Domain Monitoring?
Put simply, to keep an eye on your brand name on the internet – your name is one of your most valuable business assets, don't put it at risk!
Our Domain Monitoring service gives you full visibility of third parties registering your brand in domain names. Whilst these types of registration can be innocent, there are a number of malicious reasons for registration that you definitely want to prevent:
A competitor registering your brand to redirect traffic to their own website(s)
A scammer registering your domain with a common typo to make money from your brand name
A fraudster registering a direct match of your domain name to be used in a phishing attack
Irrespective of why the registration has taken place, knowledge is power and with Domain Monitoring you'd be in the know immediately, allowing you to take any action needed.
Whatever stage your business is at in terms of growth, having intelligence on-hand when it comes to the visibility of your trademark or brand is crucial and enables you to make fast, strategic decisions about your domain portfolio.
Let us do it for you
Effectively monitoring the presence of your brand or trademark in domain names can be a difficult and laborious task to handle in-house. With our Domain Monitoring service, we'll handle all of this for you, leaving you the time to concentrate on building your brand further.
Our expert team have years of experience in the domain name industry and we have the best tools and technology at our disposal to keep your brand name safe.

Call us on 0345 363 6173
How does it work?
Before we start, we'll work together to identify which variations of your brand name we should monitor, this might even include common misspellings. As your brand evolves this list can grow, just let us know!
Daily We'll comb the internet for occurrences of your selected domain name terms and if we spot any registrations we'll be in touch and let you know what action we recommend.
Monthly We'll send a summary report to give you a comprehensive view of our monitoring activity. The report will show each individual domain flagged during the month, plus our ongoing recommendations for any action based on our conducted research.
Monitor my domain
Domain Monitoring can be purchased alongside our Domain Name Management service or as a standalone product. To arrange an initial consultation and request a quote, please call us on 0345 363 6173 or complete the contact form below and we'll call you.
Get in touch
Call us now on 0345 363 6173 to talk through your specific requirements
Or fill in the form and we'll be in touch shortly.
What our customers say
Focusing on growth and establishing a global presence, the team behind Simba quickly realised that managing an international domain name portfolio was an increasingly complex, time-consuming challenge that couldn't be treated as a secondary priority. Names.co.uk helped us determine our domain acquisition strategy, consolidate and secure our domain portfolio, and they handle the renewals and updates as required - so we don't have to worry about it!

A few years ago, we consolidated our domain name portfolio of 400+ domains after losing a few to the manual renewal process at one of our registrars. They say don't put all your eggs in one basket, but when it comes to domain names it actually makes more sense to. The 'basket' we chose was a managed account with names.co.uk and we've never looked back.

As an International business, having expert advice on hand, quickly, is the biggest benefit of having a managed domain portfolio. Whether we're looking to move into new territories, to acquire or dispute domains or need a brand audit, it's great to have someone we trust there to do it all for us. If you want to protect your domain investment, we can't recommend these guys highly enough.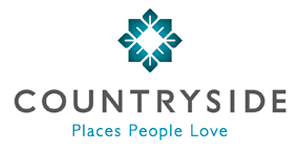 We regularly need new domain registrations including DNS set up so it's great to have a team to rely on for help. From the outset they executed a smooth transfer-in plan and are always happy to give relevant guidance on brand protection and new gTLD releases whenever we need it, at no extra cost. The overall service gives us peace of mind, and it doesn't break the bank!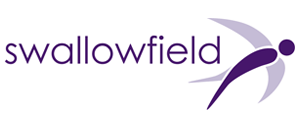 Knowing our domains are protected and under one roof means we can focus on other areas of our business. Nothing is too much trouble for our Account Manager, she works through every step with us and explains and advises along the way. For any business looking to consolidate and manage domain names effectively, names.co.uk's domain management service is a must.

names.co.uk have given us complete peace of mind when handling our domain portfolio. They provide brand auditing, suggest brand protection coverage that is relevant to our industry, and advise us on placing our trademarks into the Trademark Clearinghouse when necessary. Their friendly Account Managers support us whilst our business grows. Their service comes highly recommended.

To improve our clients experience, we decided to migrate our domains to names.co.uk's Domain Name Management team. Whether it is to discuss changing a website's time to live level to improve its update response time, discuss the complexities of sender policy framework or how to protect our brand from copycat sites and domains, they always give excellent advice and service.