How to access the SiteLock Panel
This guide will show you how to access your SiteLock Panel.
The first step is to log into your Online Control Panel at https://admin.names.co.uk, if you cannot log in please follow this guide to access your Online Control Panel.
Once logged in to the Control Panel click on to Services from the main page menu and select SiteLock from the drop down list

Next select the SiteLock Panel option.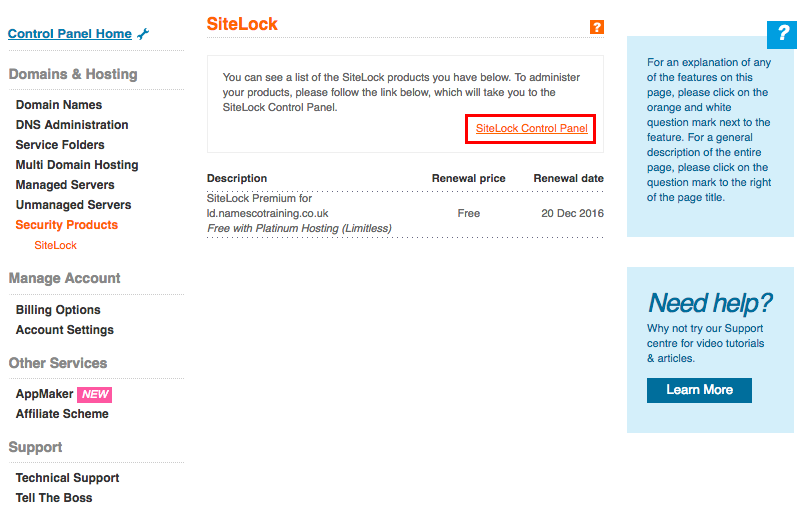 This will take you into the SiteLock Panel where you can manage your SiteLock service by clicking Dashboard for the domain you want to manage.