Authorising countries or IP addresses for Online Control Panel access
As an important security measure we automatically restrict access to your Online Control Panel to just the account holder's country of residence, even if the person attempting to login has the correct details.
For example, if the account holder provided us with a UK billing address when they opened the account, access to the Online Control Panel would be restricted to UK IP addresses only.
Why it may be necessary to change the security settings
We recognise that there are a number of scenarios in which the account holder would wish to allow Online Control Panel access from other countries or IP addresses and so we have provided the ability to do that.
For example, it may be you will shortly be going abroad on holiday and wish to continue managing your account whilst away. You should pre-authorise access from the appropriate country before you leave in order to ensure continuity of administration.
Another example could be if you have someone in another country who will be managing various elements of the account on your behalf. You can either authorise access from their particular country or, if they have a static IP address, you can just allow that instead.
How to change the security settings
The first step is to login to your Online Control Panel.
Once logged in, click on to the Account option from the page menu and select Security Settings
You'll now be presented with the Account Security section where you'll see your existing account permissions, by default the country is determined by the account address set at the point it was created and more countries can be added to the list of access points.
The list of allowed countries is highlighted in the example below. and to the left of these you'll notice that these countries are assigned permission to the account as a whole, to include all domains or what are referred to as 'Global permissions', though this is something you can define.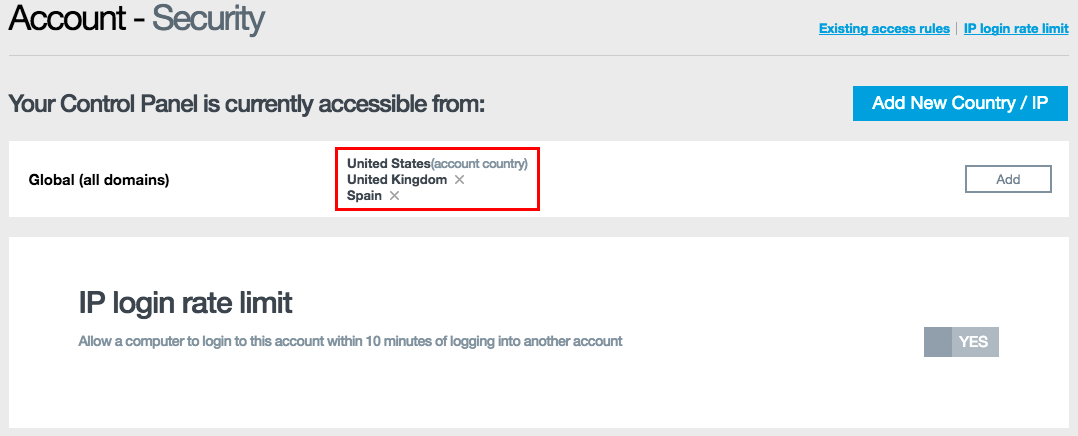 Next, click on to the Add New Country/IP button or the Add button beneath it to proceed to the next step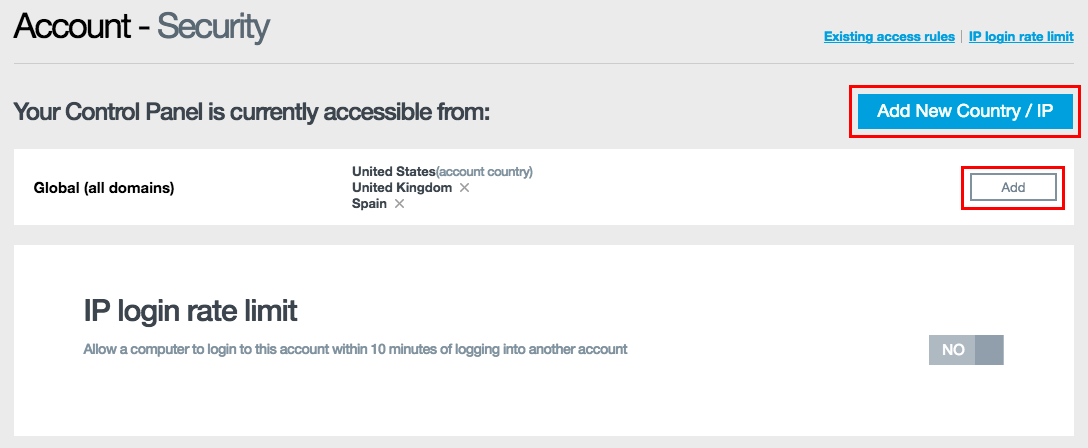 You'll then be taken to the page displayed below where you can add a country or IP address, where the domain option is highlighted on the form.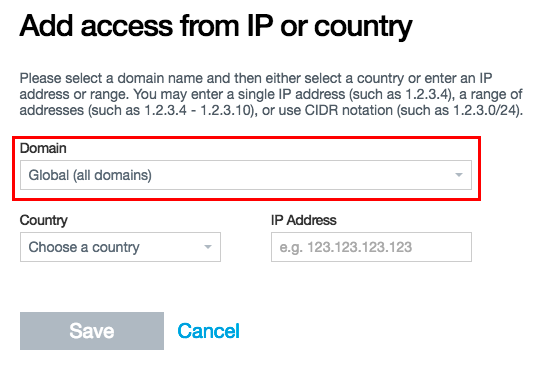 You can select a specific domain name to assign permissions to from the drop down list (as below) or permissions can be allowed to all domains if the option of Global (all domains) is selected (which is selected by default).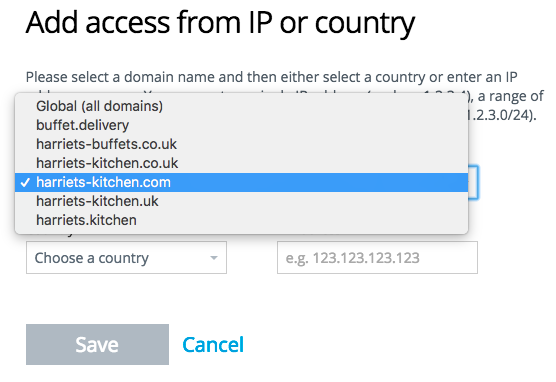 You can add a country in this next step or you can add an IP address, you cannot do both in a single step. In this example we will add a country, to do this we'll select the Choose a country option.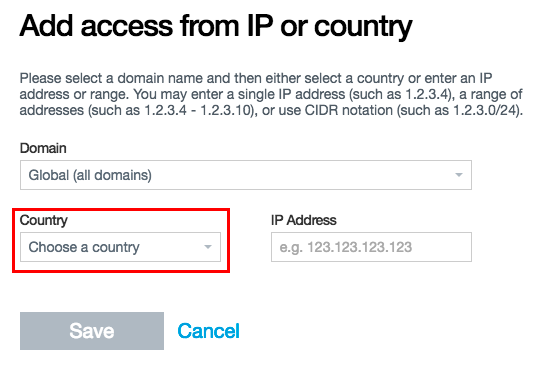 From the country list, select the country (one at a time) that you want to add to your list of global access points.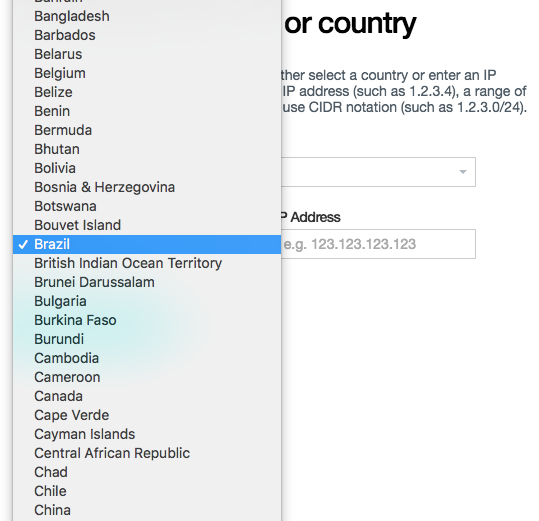 Once a country has been selected then press Save to commit your update or press Cancel to escape from this screen.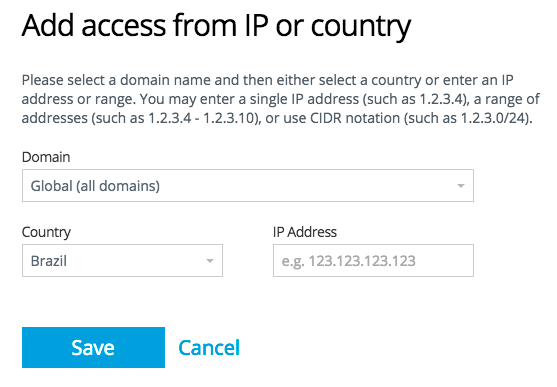 As an alternative to adding a country you can add a specific IP address, an IP range or a CIDR notation to have access to a single domain on the account or to all domains.
When you're finished, press Save.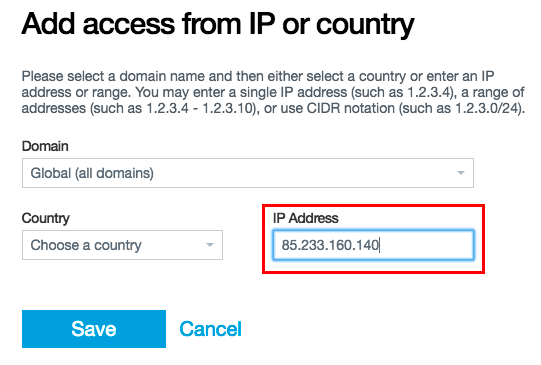 The IP login rate limit section of the account security page will prevent this account being logged into by anyone that has already been logged in to another account within the last 10 minutes.