How to open a support enquiry
Once logged into your Control Panel, go to the Support drop-down menu at the top and choose the option Support Tickets.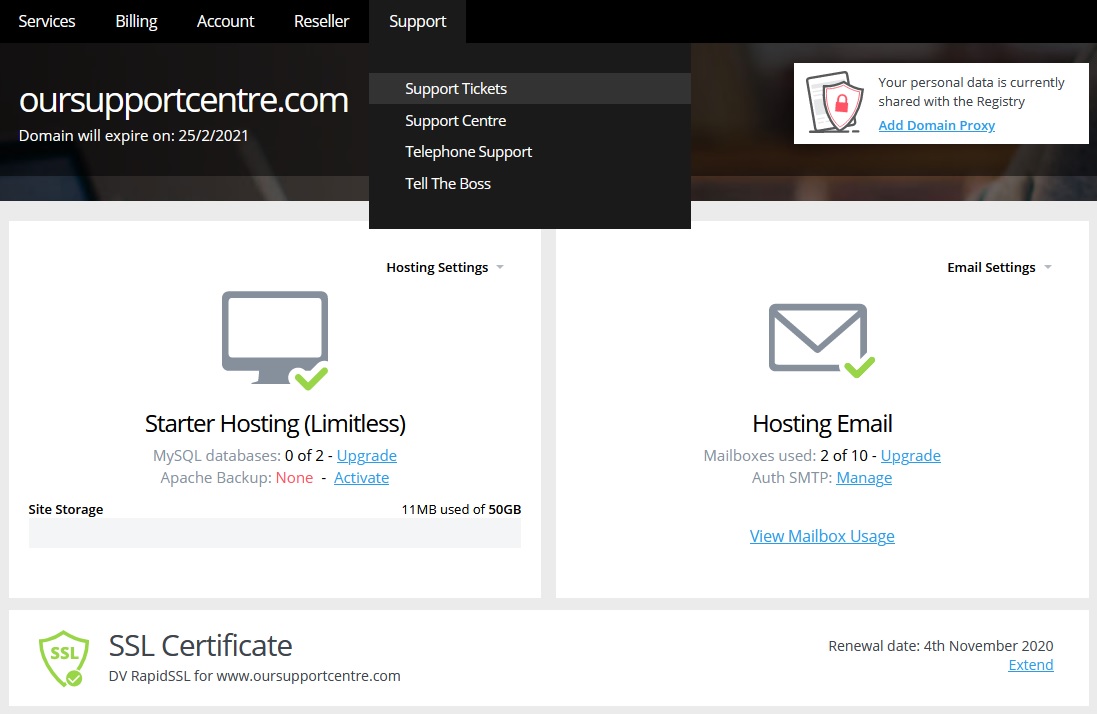 You will see a page that lists all previous support tickets you, or we, have ever created on your account. It's worth checking this page from time to time, even if you don't need to create a support ticket, as we sometimes create tickets advising you of important upcoming changes.
To create a new support ticket, click on the Create Enquiry link in the top right.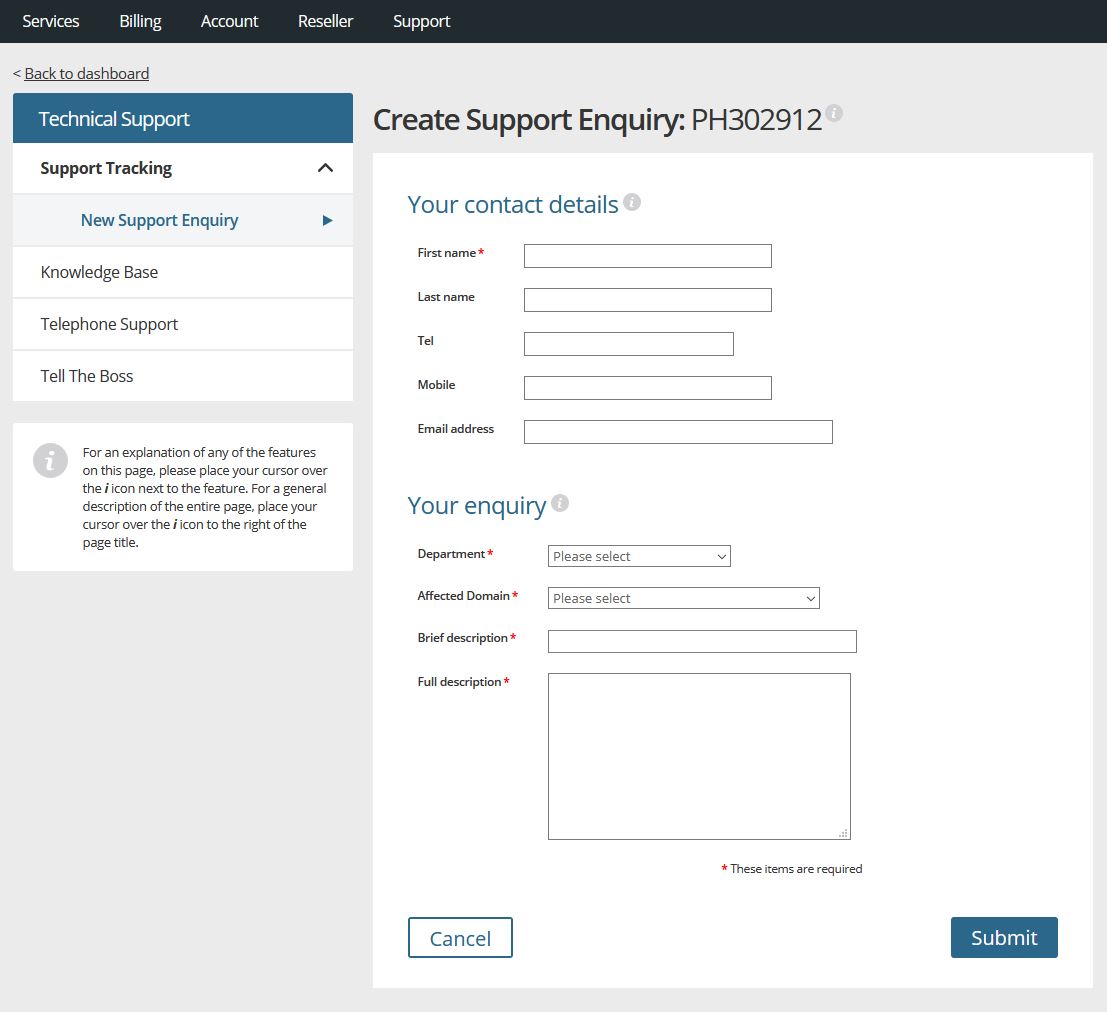 The first half of the page is where you enter the contact details that you would like us to use when getting in touch with you about this ticket.
The second half is where you enter the specifics of your enquiry. For most general technical queries, you would choose Technical Support as the department. For billing or account queries, you would pick the department Customer Care, and to enquire about making a new purchase you would choose Sales.
Once you have filled out the necessary information click on Submit to create the ticket. You will be able to track progress through your Control Panel, and will also receive automated emails whenever there is an update.