In our 20 Years of WordPress blog post we celebrated the fact that the popular WordPress website management platform has now been around for an incredible 20 years.
We thought we'd make this special event even more momentous by adding another great time-saving feature to our indispensable Managed WordPress product.
<Cue dramatic drum roll>
Starting today, any purchase of Managed WordPress will include our brand new Site Assistant feature.
What is Site Assistant?
Up until now, building a website could be quite a time-consuming and stressful process. You've got to find a web designer you get on with and then try and obtain a reasonable quote off them. Then you've got the worry about how long you'll be able to get hold of them for, or how easily. Hopefully at the end of all that, if you still have any hair left, you might have a website!
But what if you could avoid all that stress and time by doing it yourself in a few minutes? This is exactly what Site Assistant does. It asks you a few simple questions about what type of business you have and what sort of features you want on the website. It then generates a number of attractive website designs that are customised just for you. You simply pick the one you like the best and a template for your business website will then be created for you. It's then just a case of filling it out with your own content.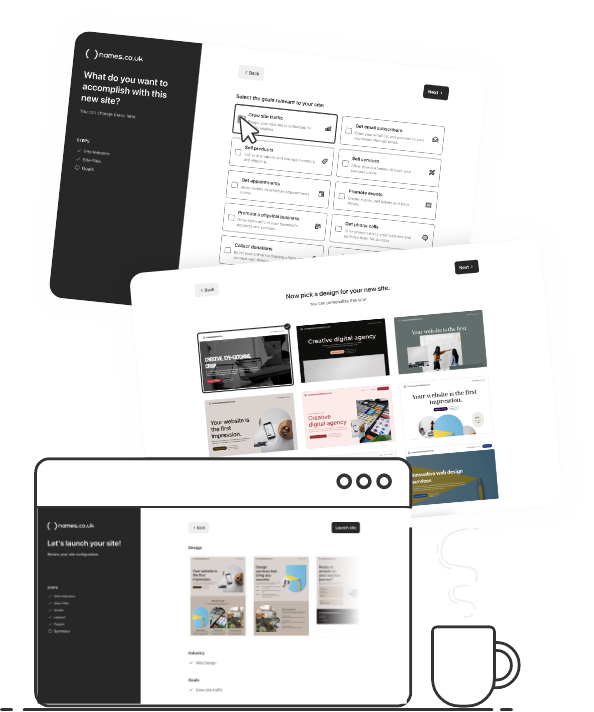 Sounds almost too easy doesn't it? It really is that simple!
What sort of website can Site Assistant create?
In the 20 years that WordPress has been around, plugins have been created for practically every possible type of website feature. It's one of the reasons why it has become so popular. This means that once you have told Site Assistant exactly what you're looking for on the website, it will automatically install the most suitable plugin for that task.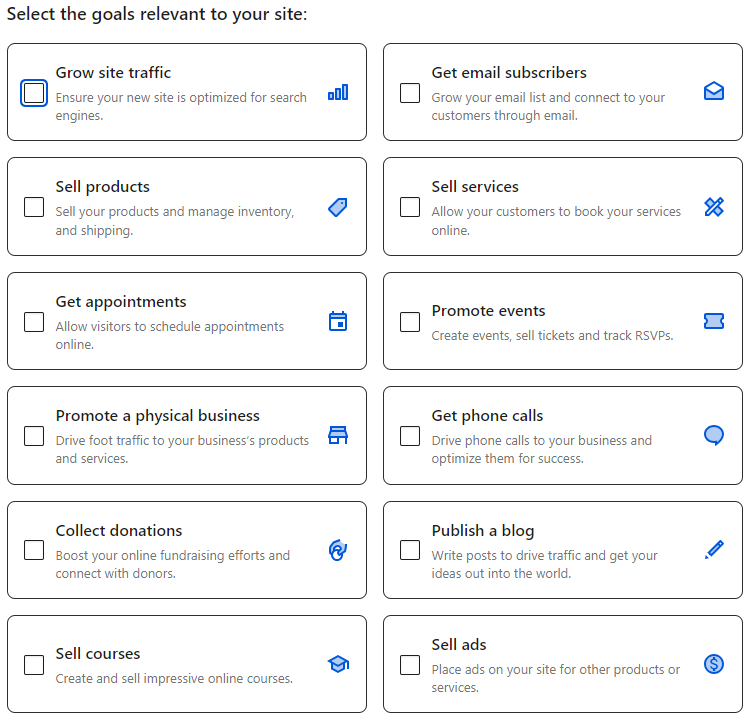 Online Shop: Would you like an eCommerce shop so that you can sell your products online?
Online Booking: What about allowing your customers to make a booking or reservation online?
Online Calendar: How about a calendar so that your customers can easily see what is happening on which date, or when you'll be available?
Online Donations: Are you a charity dependant on donations to survive? Allowing people to donate online would be a huge boon to you.
And much more…
With the limitless power of WordPress, the possibilities really are endless. No matter what type of website you are trying to create, Site Assistant can get one generated for you in minutes.
How is Site Assistant managed?
It's not just creating the website that's a doddle. With its intuitive and user-friendly Dashboard, Site Assistant makes managing and editing it so much easier.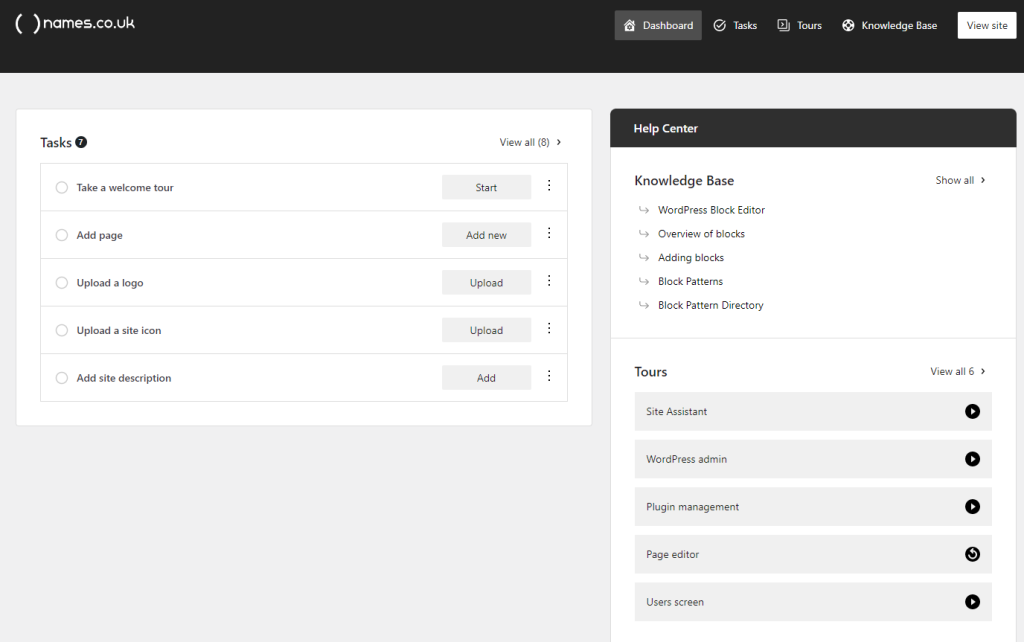 A helpful task list walks you through the process of finishing off the website, hand-holding you through uploading your logo, adding a new page, editing the description and more.
Plus it's jam-packed with useful tours and recommendations that show you how to get most out of your website and what sort of other items you may want to consider (such as search engine optimisation, for example).
Try Site Assistant today
So why not give it a go? With Site Assistant, it's now easier than ever to take your business online, expand your reach and boost your brand.