How to view invoices for previous purchases
Once logged in to the Control Panel, select the Invoices option from the Billing menu.

The Invoices page lists the individual invoices assigned to each past transaction on your account. Each invoice has an order reference number associated with it, the description lists any services included in the transaction, the date column refers to the date of the transaction, the Amount column details the cost and the View Invoice column provides a link to open up a printable invoice in a new window.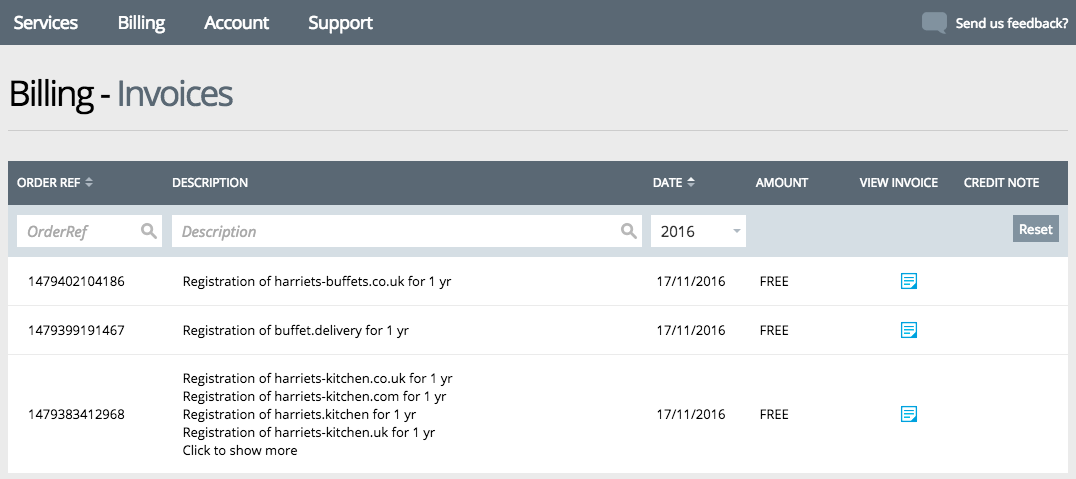 The View Invoice button displays a printable invoice, as below. The print button will allow you to make a hard copy of the invoice for your records.