How to delete a folder
– You can remove any folders you have added but not folders which are part of webmail itself. To remove a folder, first click 'Settings'.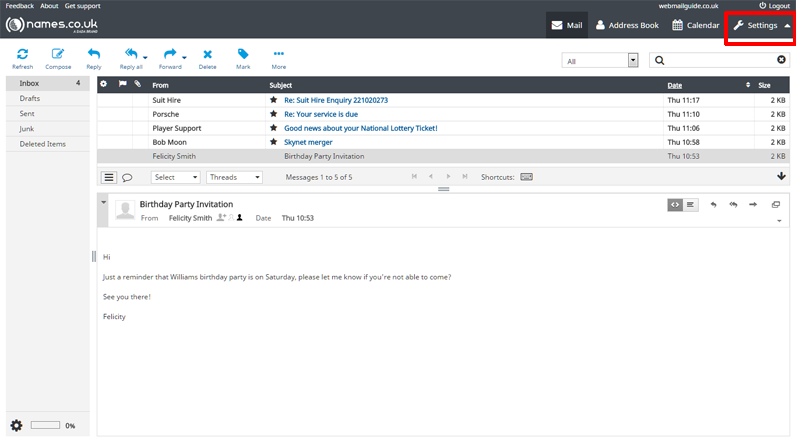 – From the far left menu, select 'Folders', select the folder you wish to remove by clicking on the name of the folder (ignore the tick to the right, that refers instead to your subscription to this folder and not to whether or not you have selected it for deletion), commence to click the cog icon at the bottom of the column and select 'Delete'.