How do I restart Plesk based services (Plesk 12)?
Plesk based Services can be restarted in the Panel.
Click on the Tools & Settings -> Services Management
Click on the

Yellow against the service.
The services should return to the following state.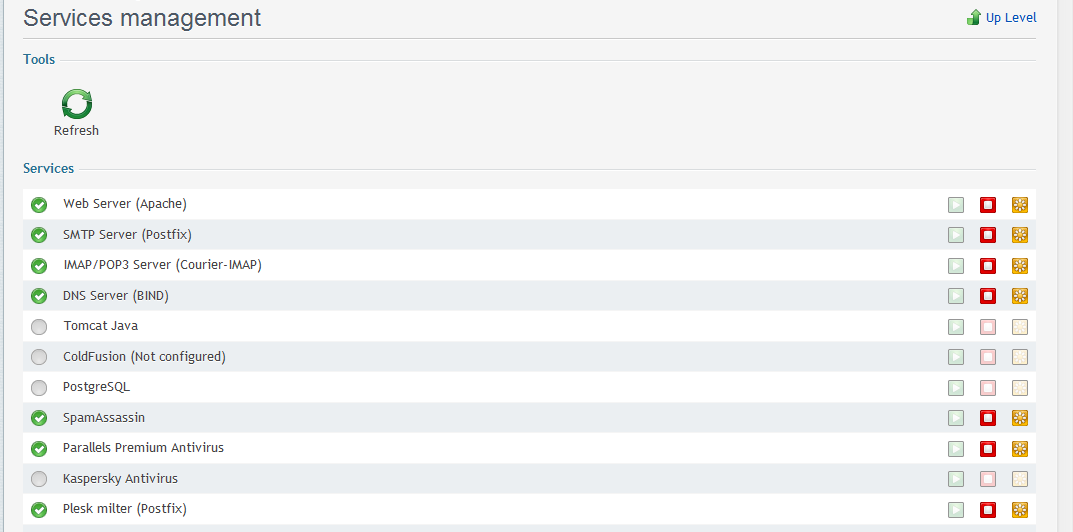 Service shows as Green

the service is stopped. Click to Start service.