How do I edit firewall rules in Plesk?
In order to edit firewall rules in Plesk, just follow these steps:
Once you are logged into Plesk (you'll need to be logged in as an admin) click on Extensions at the top left.
Next, click on Firewall.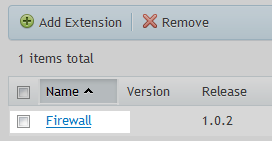 You should be able to see all of the rules that are currently setup – in order to make changes you need to click on Modify Plesk Firewall Rules.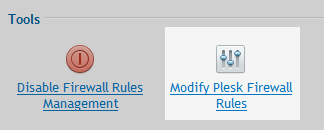 You can modify an existing rule by clicking on it or you can add a new rule by clicking on Add Custom Rule at the top of the page.

You need to ensure that firewalls rules are activated.