Email Message is Showing Exceeded Fixed Message Size
You may receive an error message when attempting to send larger emails that the email has exceeded the fixed message size:
552 Message size exceeds fixed maximum message size. Size: 10681 KB, Max size: 10000 KB.
You can rectify this by logging into your Plesk panel and following the below steps:
Click the Settings option on the left hand menu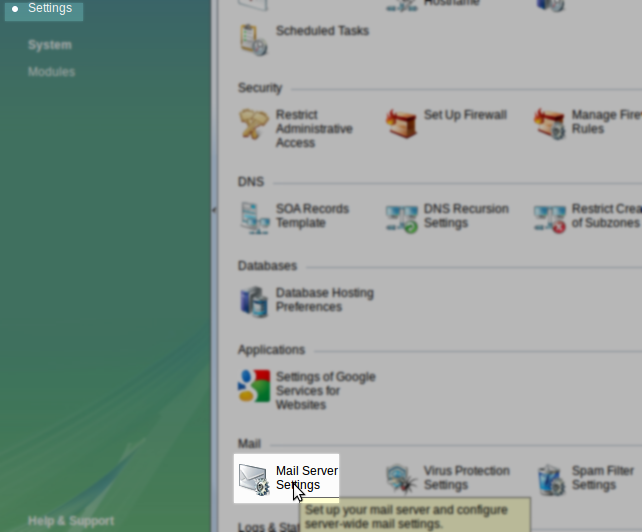 Click the Mail Server Settings icon and on the Server-wide mail preferences page update the Maximum message size box then click Save when done.