Backups – Domain Backup – Plesk 12 – Scheduled
First, log into your Plesk control panel and then click on Domains from the main menu.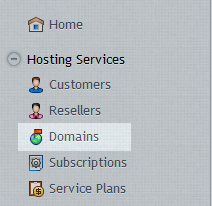 Click on Domain Name you would like to Backup.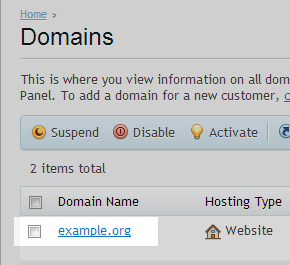 Click on Backup Manager in the right hand menu.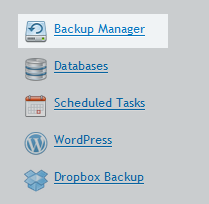 Click on Scheduled Backup Settings in drop down list.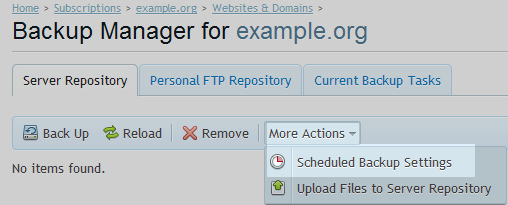 Enter the required backup properties.
The example below runs a full backup of domain example.org during the process splits the backup archive into 2047MB. The number of backups to retained has been set to 2 and runs daily at 15:18 and sends an email if any error in the backup process.