Many business owners have great ideas, products and services but lack the creativity and technical expertise to be able to design and build a stunning website that truly matches their brand.
WordPress themes bridge the gap between getting online and creating a website that you can actually be proud to call your own. Popular themes often provide demo's to show what you're website could look like, which can be used as templates and installed with a single click.
In this blog post we take a look at:
Where to go to find your WordPress theme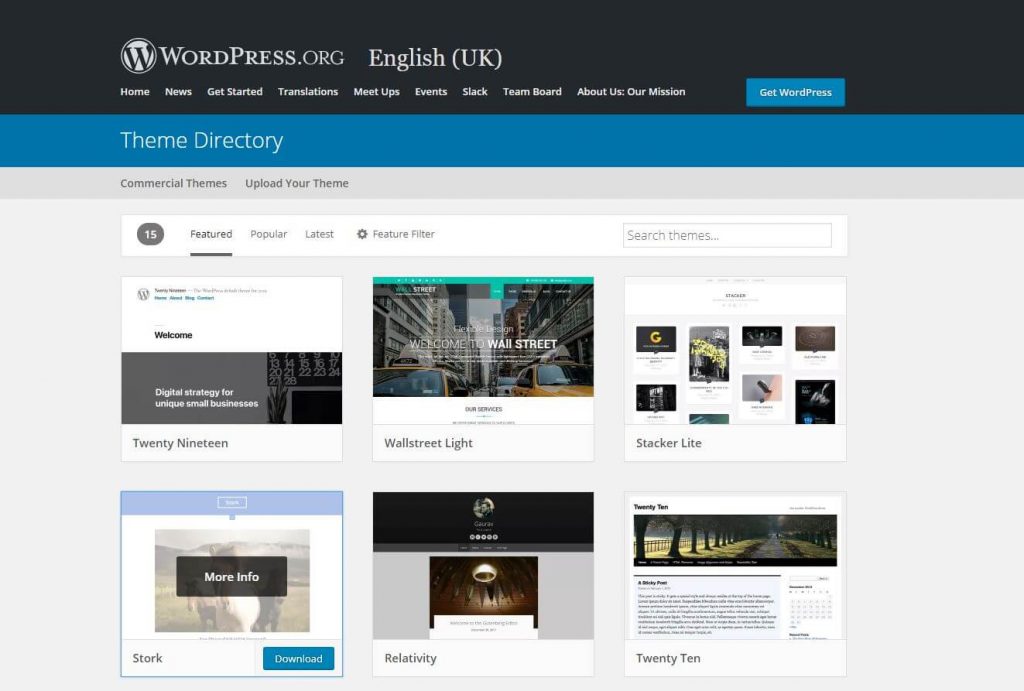 WordPress.org
If you're looking for a free theme, the most obvious choice is WordPress.org where you can install WordPress themes directly from the WordPress theme directory.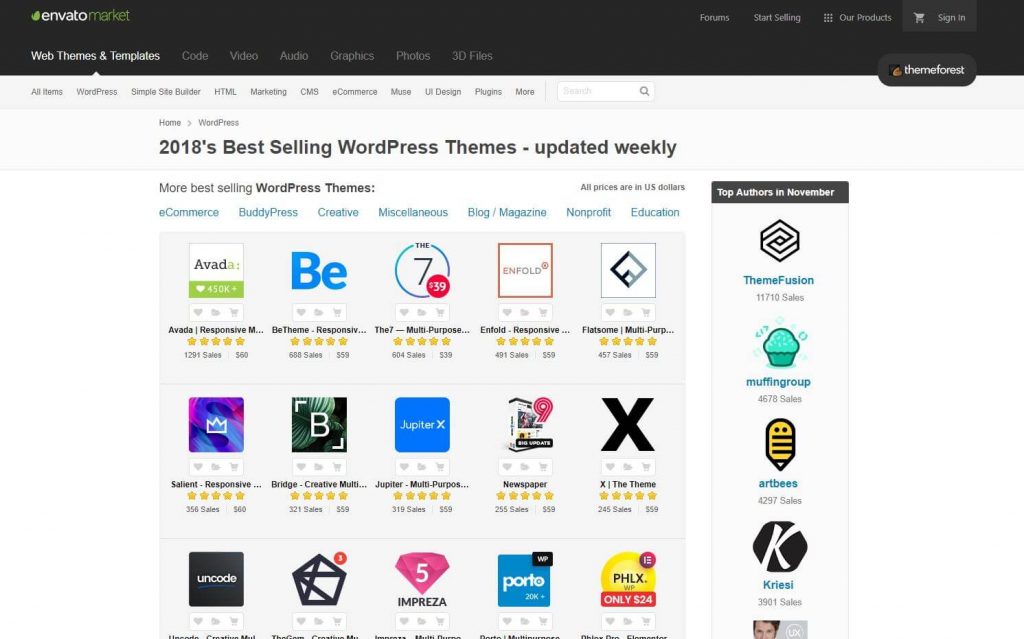 Themeforest
If you're looking for a premium theme, visit Themeforest – the largest marketplace for WordPress themes with over 11 thousand to choose from.
How to choose a WordPress theme
Before your purchase, download or install a WordPress theme, it's important to do your research!
Genuine 4 and 5 star reviews
Look for genuine positive reviews will give you an indication that active users are satisfied with the theme, but also look for negative reviews and more importantly read the response from the theme's developer – did they resolve the issue or offer support? – to understand how the developer supports it's users.
Helpful and responsive support
Especially important if you do not have technical expertise or lots of WordPress experience!
As well as reading reviews, check out comments and support requests from other users. Things to consider when reviewing support:
Did the developer respond?
How quickly did the developer respond (24-48 hours is the standard)
Was the issue solved?
In some cases, the developer will point the user to a support centre or ticket system where issues will be resolved privately – and that's ok but be weary if you see un-helpful support responses, and users complaining about support requests being ignored or unreasonable waiting periods.
Total sales, downloads and installs
The easiest way to determine a theme's popularity is the total number of sales, downloads or installs.
Why is popularity important? 
As a rule, if a theme is being actively used by a large group of people and / or the developer is generating a reasonable income from the theme, you can expect the theme to be kept up to date with the latest features, security patches and protection as well as compatibility with WordPress and other plugins.
Reputable source
Possibly the most important consideration is downloading the theme from a reputable source, I recommend either wordpress.org or Themeforest.
Responsive design
Thankfully many of the leading WordPress themes today are responsive! Which means the layout and format of the website responds to the size of the screen or device you or your customers are viewing it on.
However I would still recommend testing a theme's demo(s) to double check, especially if you're choosing a free or less popular theme.
3 popular premium WordPress themes
I always recommend choosing a popular premium WordPress theme over a free theme, as a popular premium theme is more likely to be kept up to date with the latest features, compatibility and security patches & protection.
Here are 3 of the most popular Premium WordPress themes available on Themeforest….
Avada
By ThemeFusion
477,500 sales (according to Themeforest)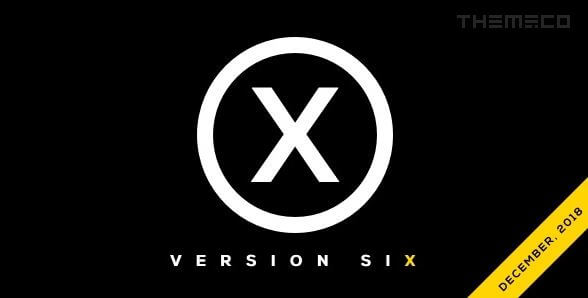 X | The Theme 
By Themeco
195,700 sales (according to Themeforest)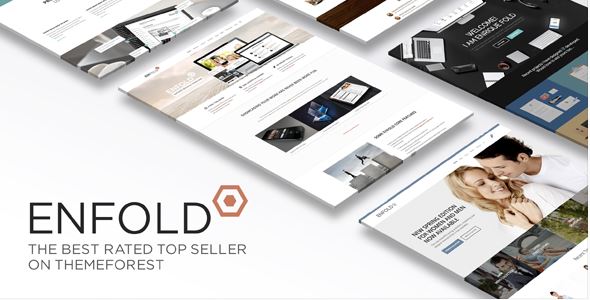 Enfold 
By Kriesi
172,400 sales (according to Themeforest)
More popular WordPress themes
Want to see more popular premium WordPress themes? Visit the link below:
View more themes on Themeforest
3 popular free WordPress themes
I generally recommend Premium WordPress themes, but the free options have their place! For instance Free WordPress themes might be ideal for a personal blog, not for profit or someone with technical expertise who can customise and maintain it properly.
Here are some of the most popular Free WordPress themes available on WordPress.org….
Storefront 
By Automattic
200,000 active installations (according to wordpress.org)
Sydney 
By athemes
200,000 active installations (according to wordpress.org)
Hestia 
By Themeisle
100,000 active installations (according to wordpress.org)
Industry specific themes
Choosing an industry specific WordPress theme can be a quick and easy way to create a professional looking website, which matches your brand and industry with a small initial outlay. The most popular WordPress themes will provide relevant demo's and some even include icons and stock free images.
I've included 3 industry-specific themes below, all available at Themeforest.
Creative
The #1 bestselling creative theme, with tonnes of features and demos.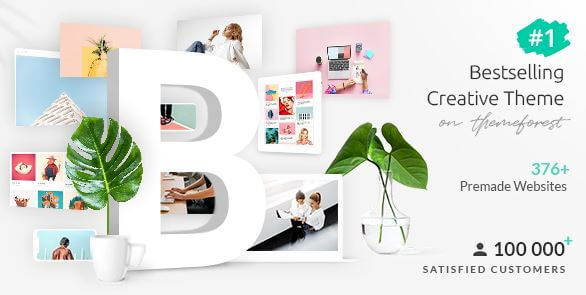 Bridge 
By QODE
107,247 sales (according to Themeforest)
Trades people
Trades people you're in luck! There are hundreds of WordPress themes designed for your businesses with themes catered for Architects, Builders, Carpenters, Construction Companies, Electricians,  Landscapers, Plumbers, and more!
My favourite niche WordPress theme for Trades People is BuildPress, however many of the largest and most popular themes have demo's specifically designed for tradespeople which you can install with a single click including Avada.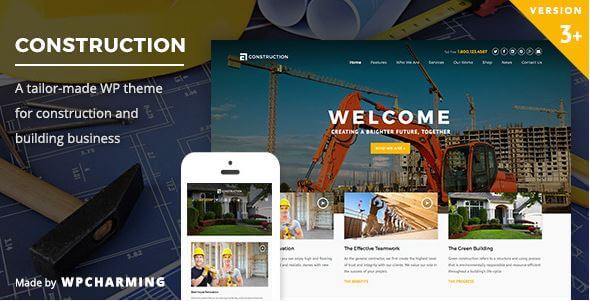 BuildPress 
By ProteusThemes
7,300 sales (according to Themeforest)
Food and drink
When it comes to food and drink, presentation is everything!
The best theme I found was Rosa, which is catered specifically for restaurants. However many of the larger themes including Avada, Enfold and Bridge have good themes for food and drinks businesses.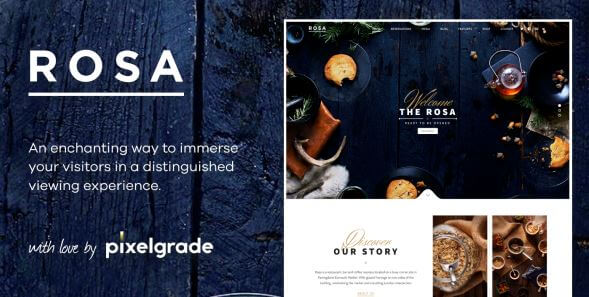 Rosa 
By pixelgrade
12,609 sales (according to Themeforest)
What themes have you used?
Let me know what themes you've used in the comments below. Include a link to the theme on WordPress.org or Themeforest, the industry you exist within and what kind of website you created.
Over to you
Now you know where to source your first (or next) WordPress theme and what to look for. Now it's over to you.
Good luck with your new website, and don't forget we have a range of options available to host your WordPress website.