Do you remember our customer Gareth Phoenix? He launched his online business, Gentlemen's Practice towards the end of 2015 and we've followed his journey and watched as he's made it a great success.
He started with a .com domain name and built his own website and online shop using CloudShop. Since then, Gentlemen's Practice has expanded and he's moved to a larger ecommerce website hosted on our cPanel web hosting platform.
Watch his latest video to see how things are going in the lead up to Christmas.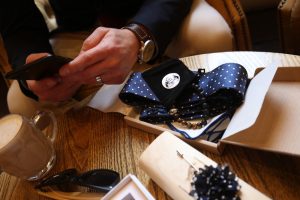 In case you missed any of his journey so far, you can catch up here…
Gareth's success is inspirational and we hope it encourages other customers to grab the opportunity and take their ideas online.
If you feel ready to start, why not try our easy-to-use website builder CloudSite and choose your perfect domain name. If you need a hand creating a website, we also offer a Build Me A Website service and our Studio Team are on hand and ready to get you online quickly and easily.
Make 2018 count – get your ideas online today!