Accessing Visitor Statistics on Windows Hosting
This article explains how customers with Windows Hosting can access their visitor statistics.
Once logged into your Control Panel, click on your domain (if you have more than one), and look for the Hosting Settings drop-down menu.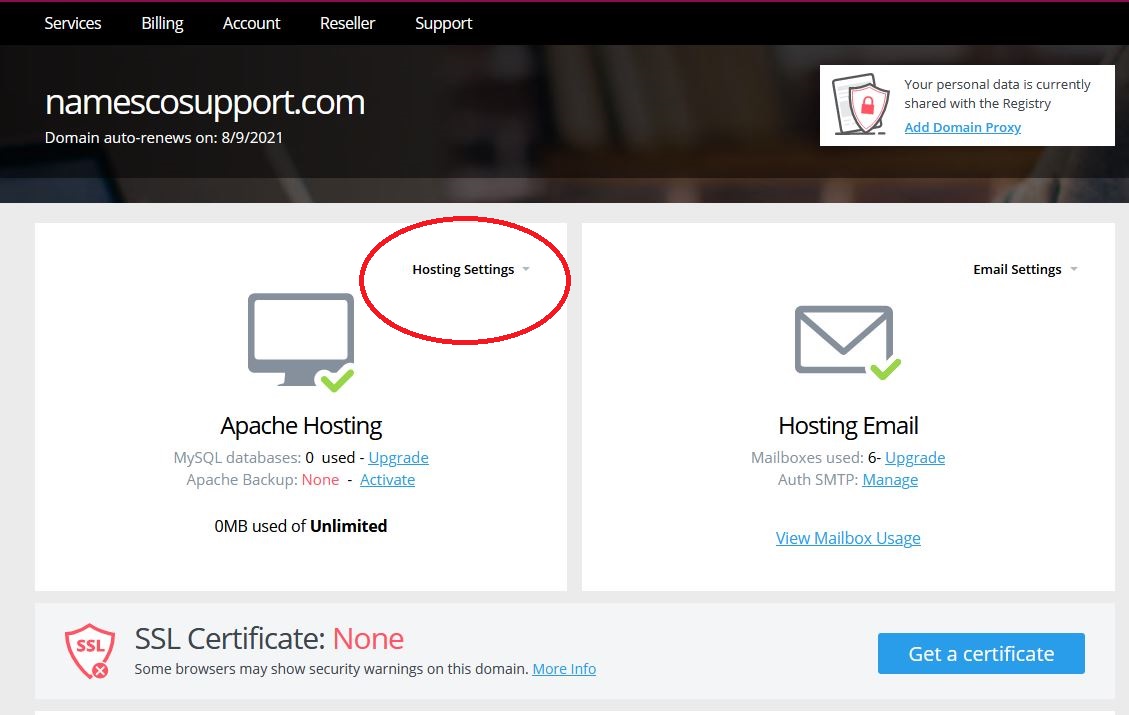 Select the option Visitor Stats.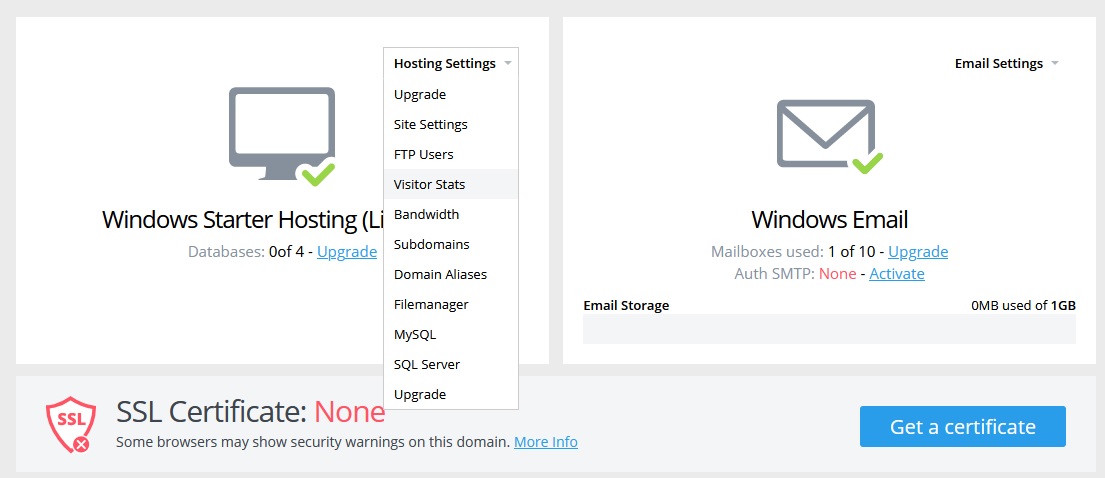 You will now see a page that provides you with a direct link to the visitor statistics, and allows you to set a password to access them.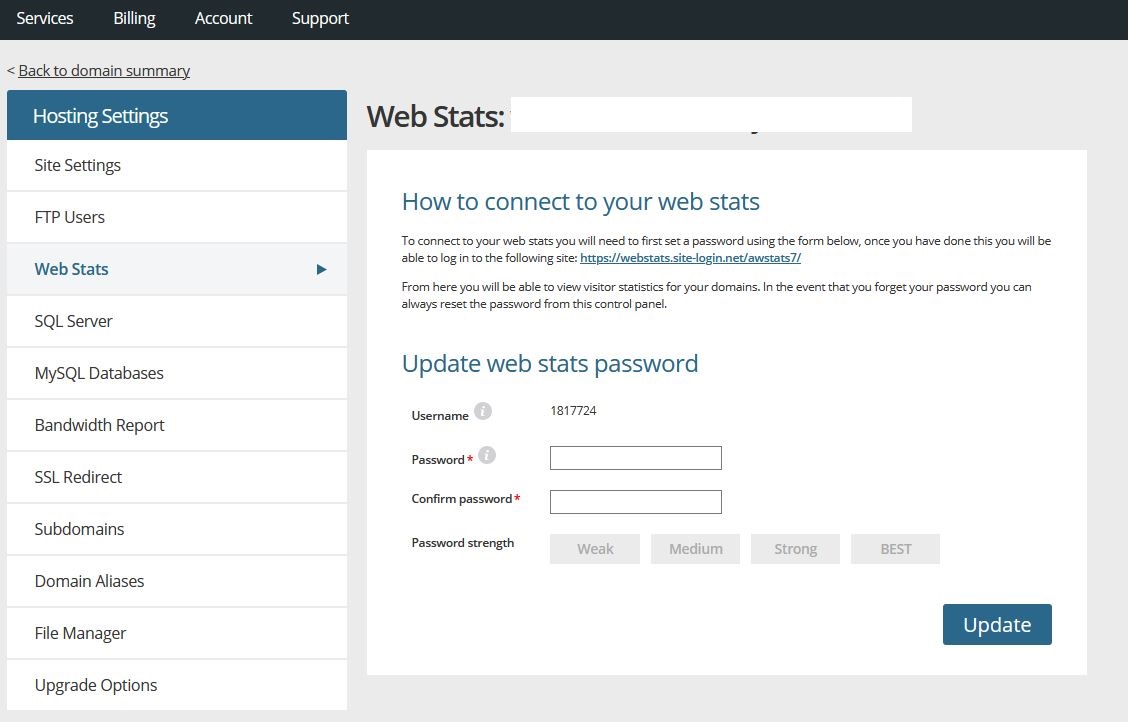 If you have never accessed the visitor statistics before then you will need to set a password on this page. The username is already set for you, and cannot be changed, so you need to enter your chosen password into the two boxes and then click on Update.
Clicking on the direct login link provided on this page will take you to the login page for the visitor statistics.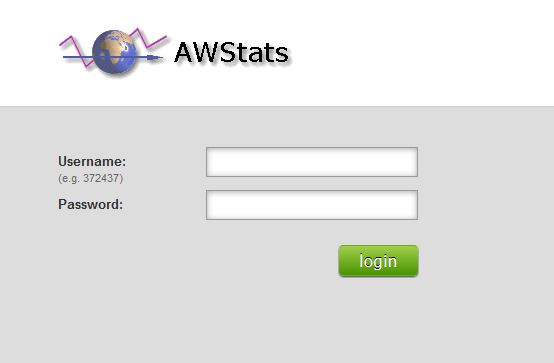 Login here with the username and password, in order to access your visitor statistics.