How to setup an Exchange account in Outlook 2010/2013/2016
This article will guide you through configuring your email in Microsoft Outlook
Note: Third-party software cannot be supported directly by Namesco. If you have further questions about configuring your Outlook 2013 for any reason, please visit: http://office.microsoft.com
Your Outlook software may look slightly different depending on the version you have, but the setup procedure will be exactly the same.
The first step to set up your emails is to find and select File.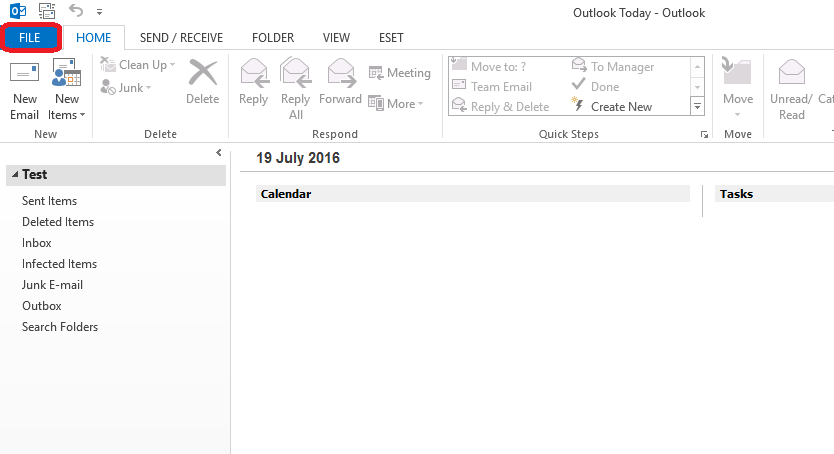 Next select Add Account, as shown below.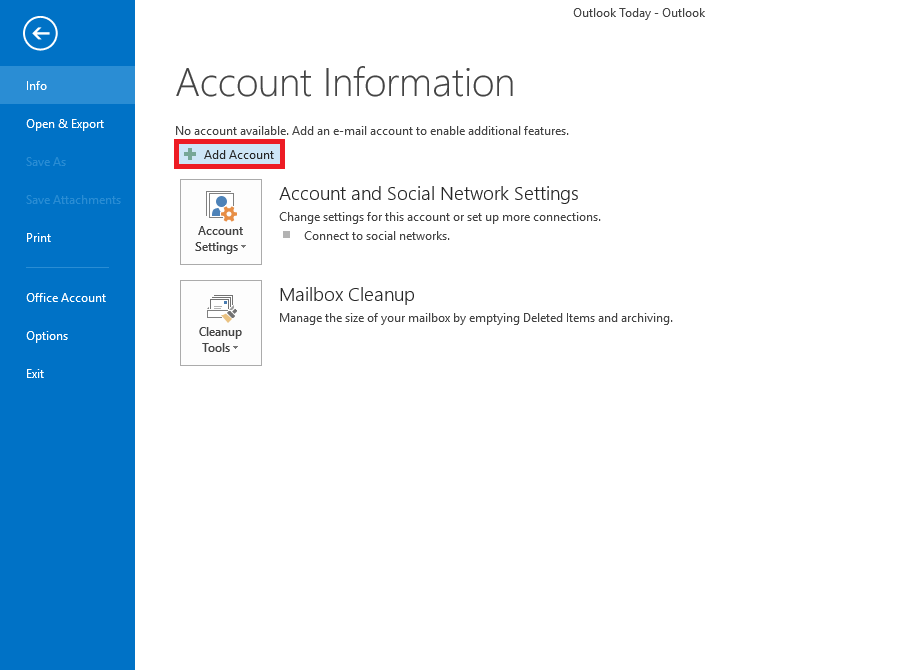 On the Auto Account Setup select the option Email Account, and in fill in the following information:
Your Name – enter your own name or company name depending on what you would like recipients to see.
Email Address – enter the email address for the user you are setting up
Password – enter the password for the user you are setting up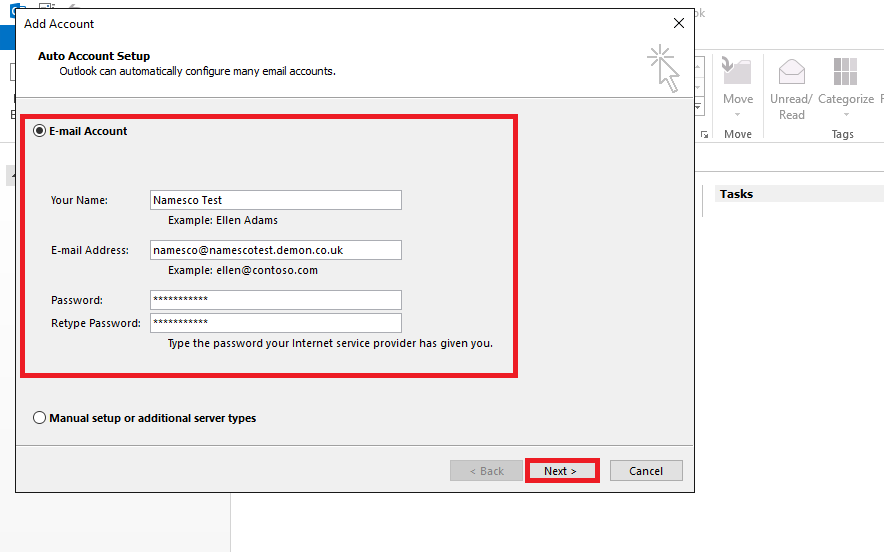 Click Next to proceed.
You will most likely be prompted to re-enter the password.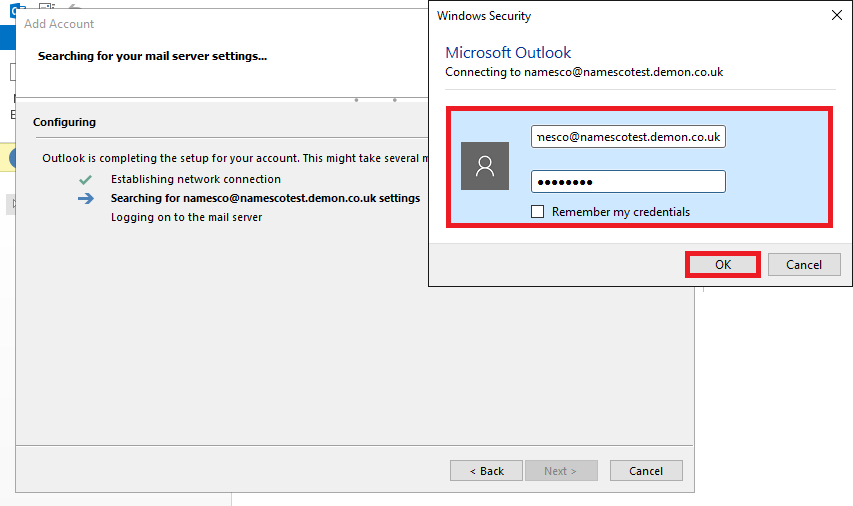 Click Finish to complete the setup.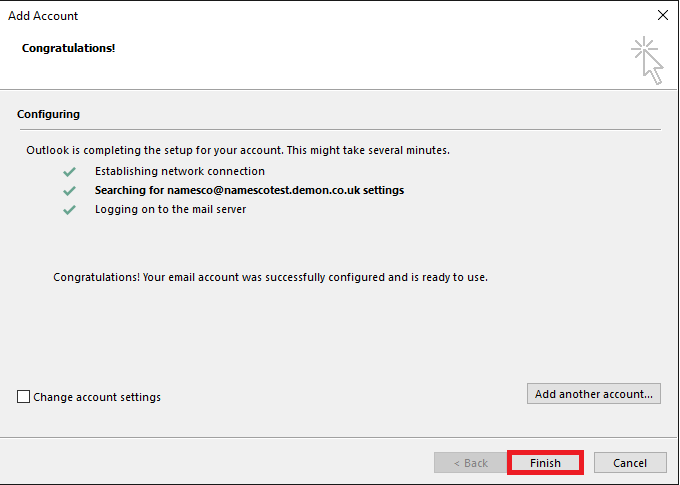 You will need to restart your Outlook to begin using your email account.