How to setup an Exchange account in Android
This article will guide you through configuring your email on an Android device.
Note: names.co.uk does not support third-party software or devices. For more information on Android, please visit https://www.android.com
Firstly you will need to find the Settings application on your Android device.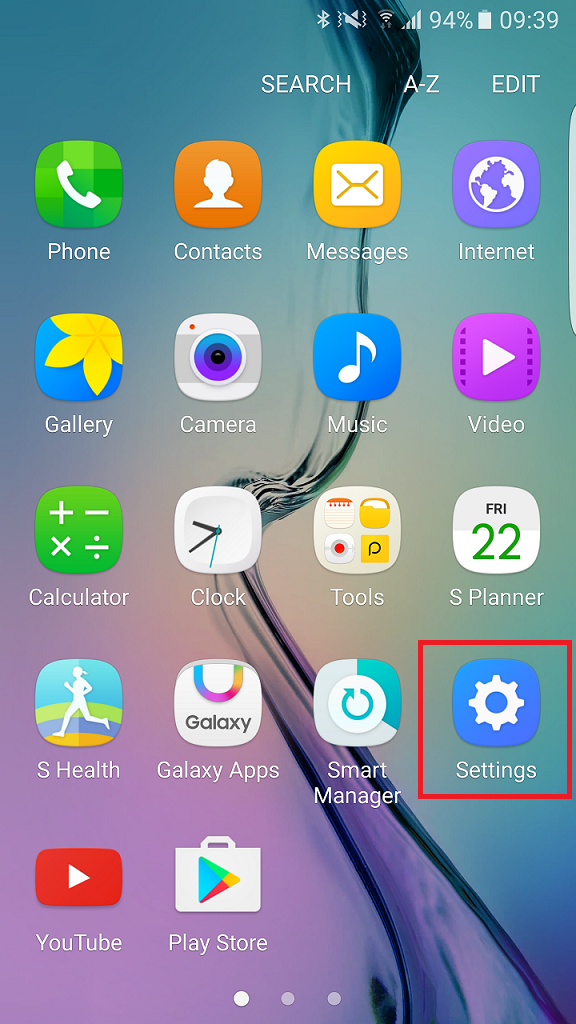 You will then need to scroll down and find Accounts.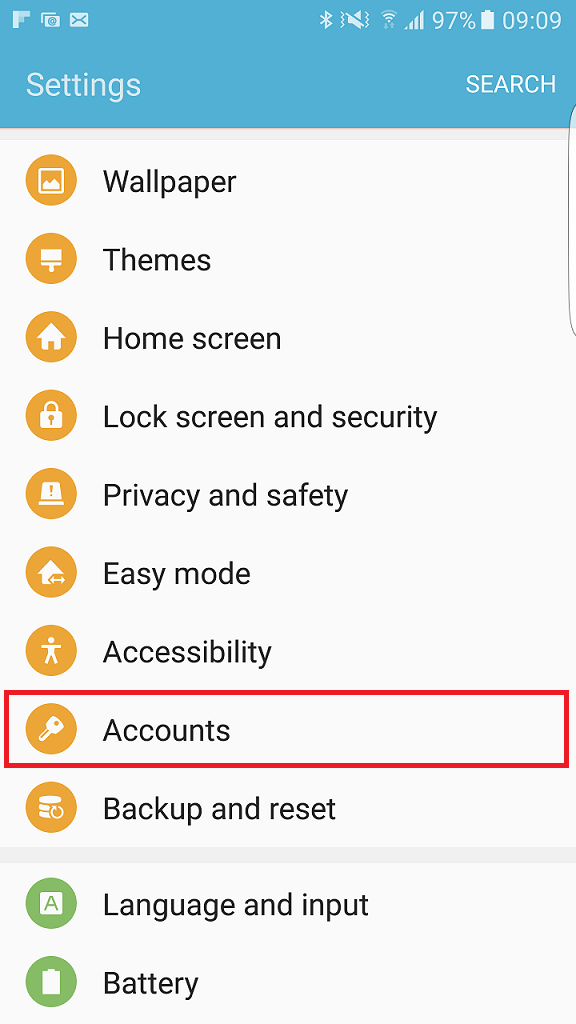 Click Add Account.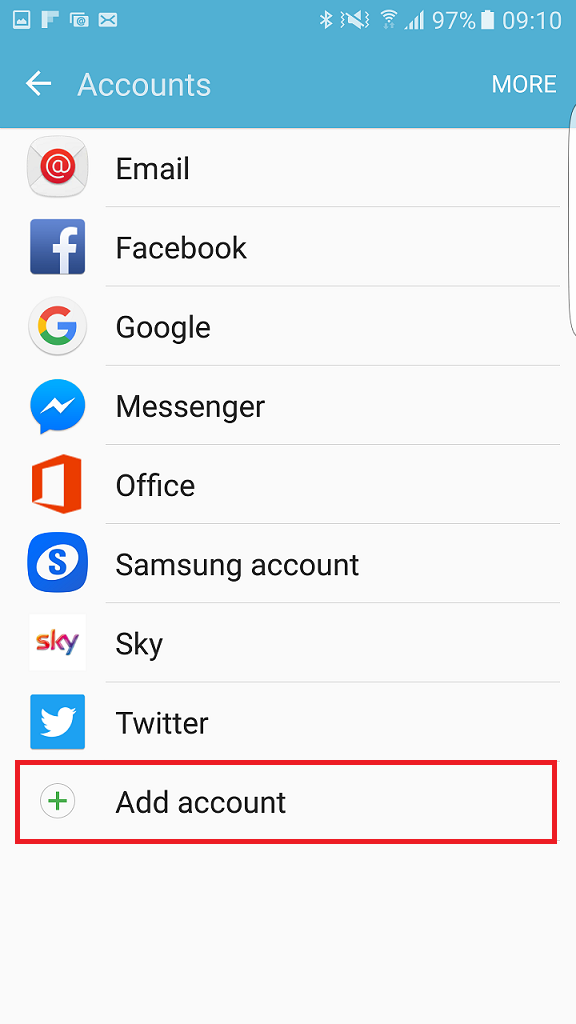 From the selection of account types, select Microsoft Exchange Active Sync.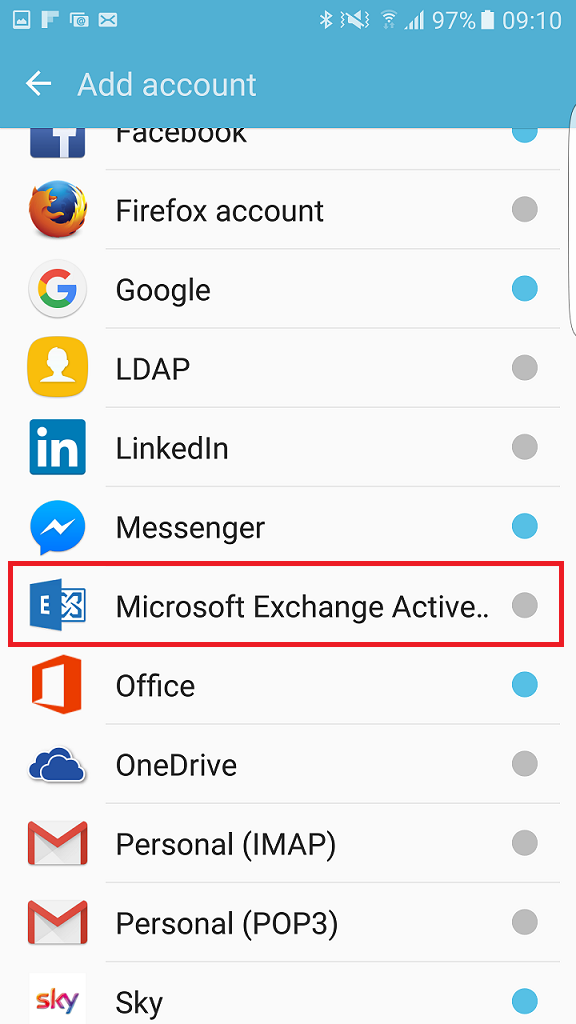 Enter your email address and password, and select Sign In.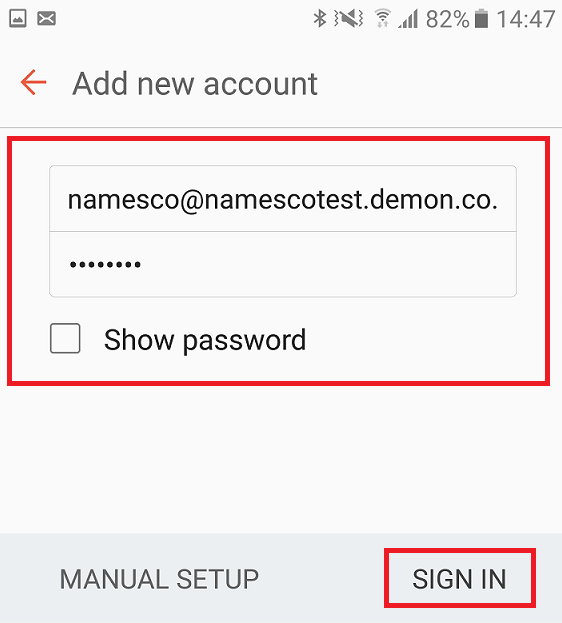 Your device will then automatically detect the server details. Press Sign in to complete the setup.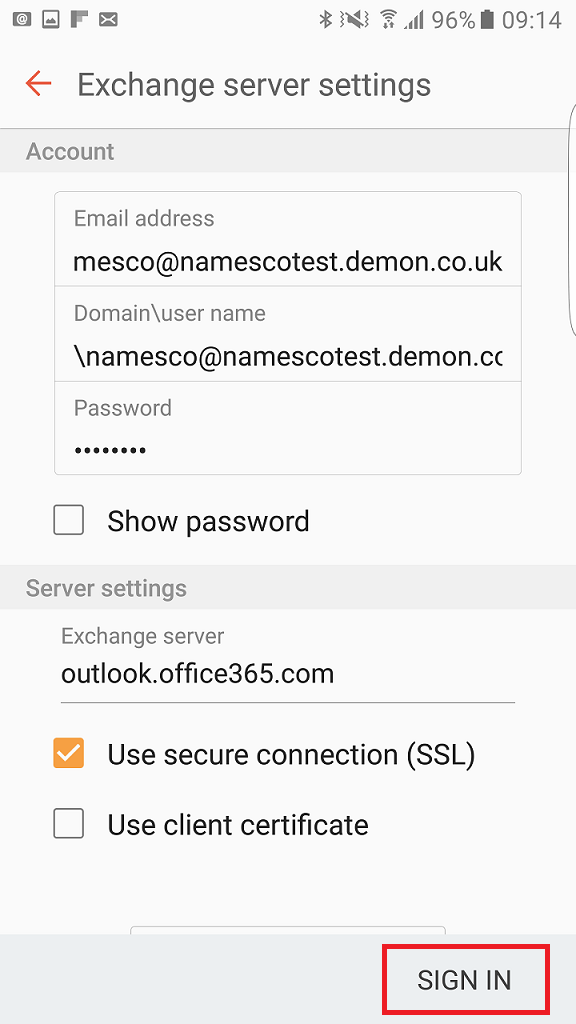 Remote Security Administration
Before you are able to complete the setup, your device may request that the server outlook.office365.com has Remote security administration.
If this is the case you will need to select Ok on the pop up box to continue with your setup.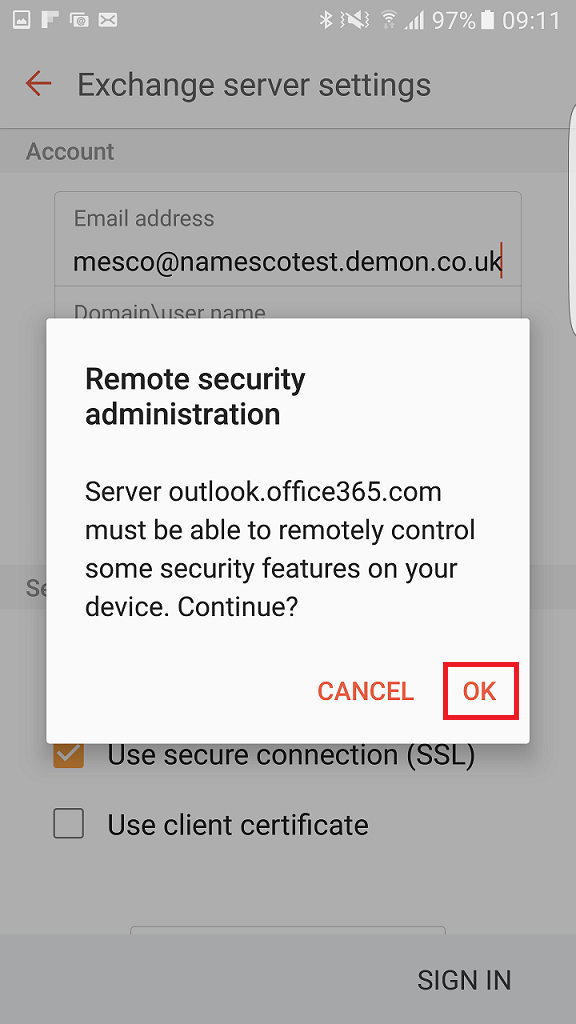 On the next screen, select Activate to complete your setup.