How to copy your Calendar to Microsoft 365 (Outlook 2010)
The Office365 packages that Names.co.uk offer are part of the Microsoft Small Business range of products, as such any support articles at http://office.microsoft.com may not look exactly the same as Microsoft offer other packages such as Enterprise Office365.
If you are interested in other Office365 products outside of our advertised range, please contact our Sales team who will see if we can arrange a suitable solution for you.
This article assumes that you have purchased your Office365 package, the supported setup has been completed and you have your new Office365 account set up on Outlook 2010.
To start copying your Calendar over, open Outlook 2010 and select Calendars on the left side.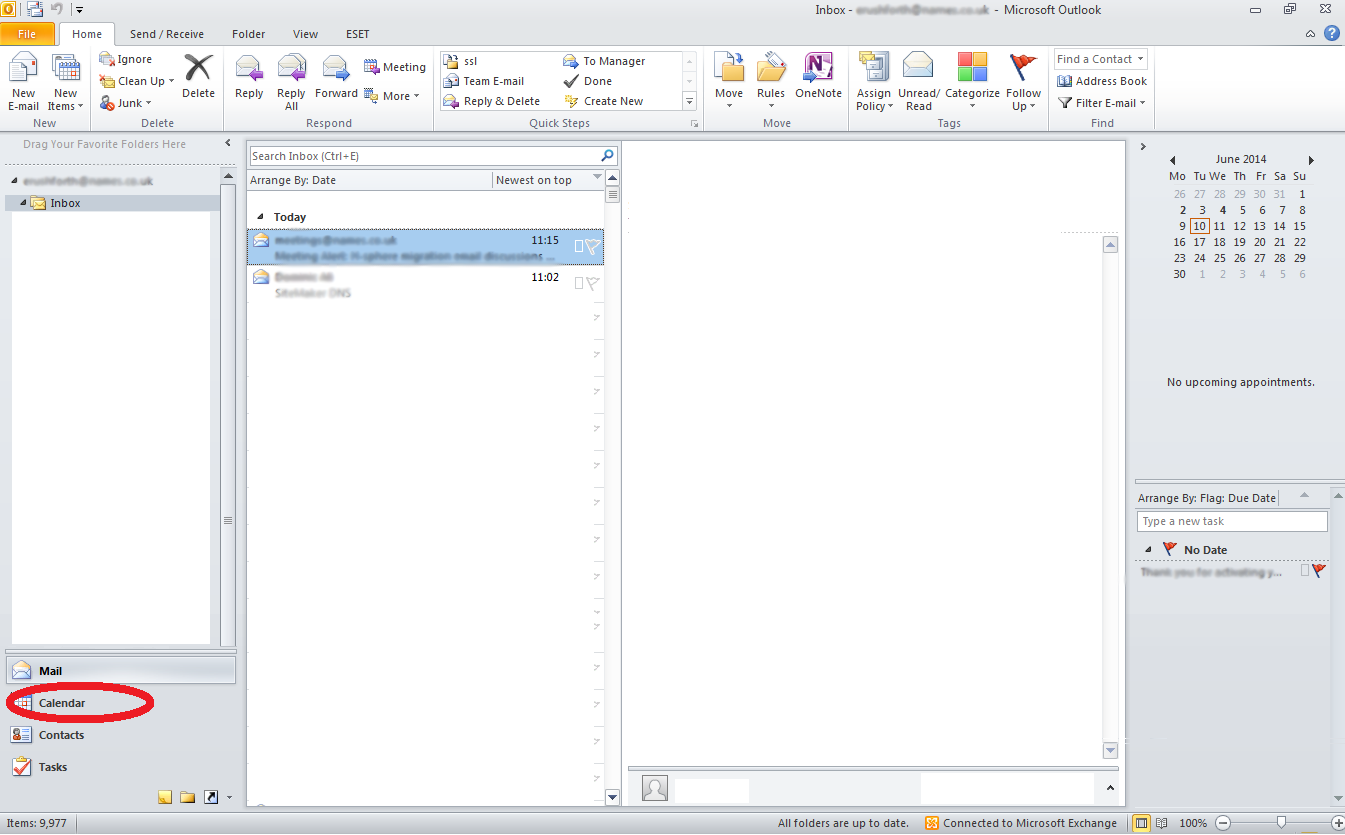 Next select your local Calendar on the left hand side then select View at the top.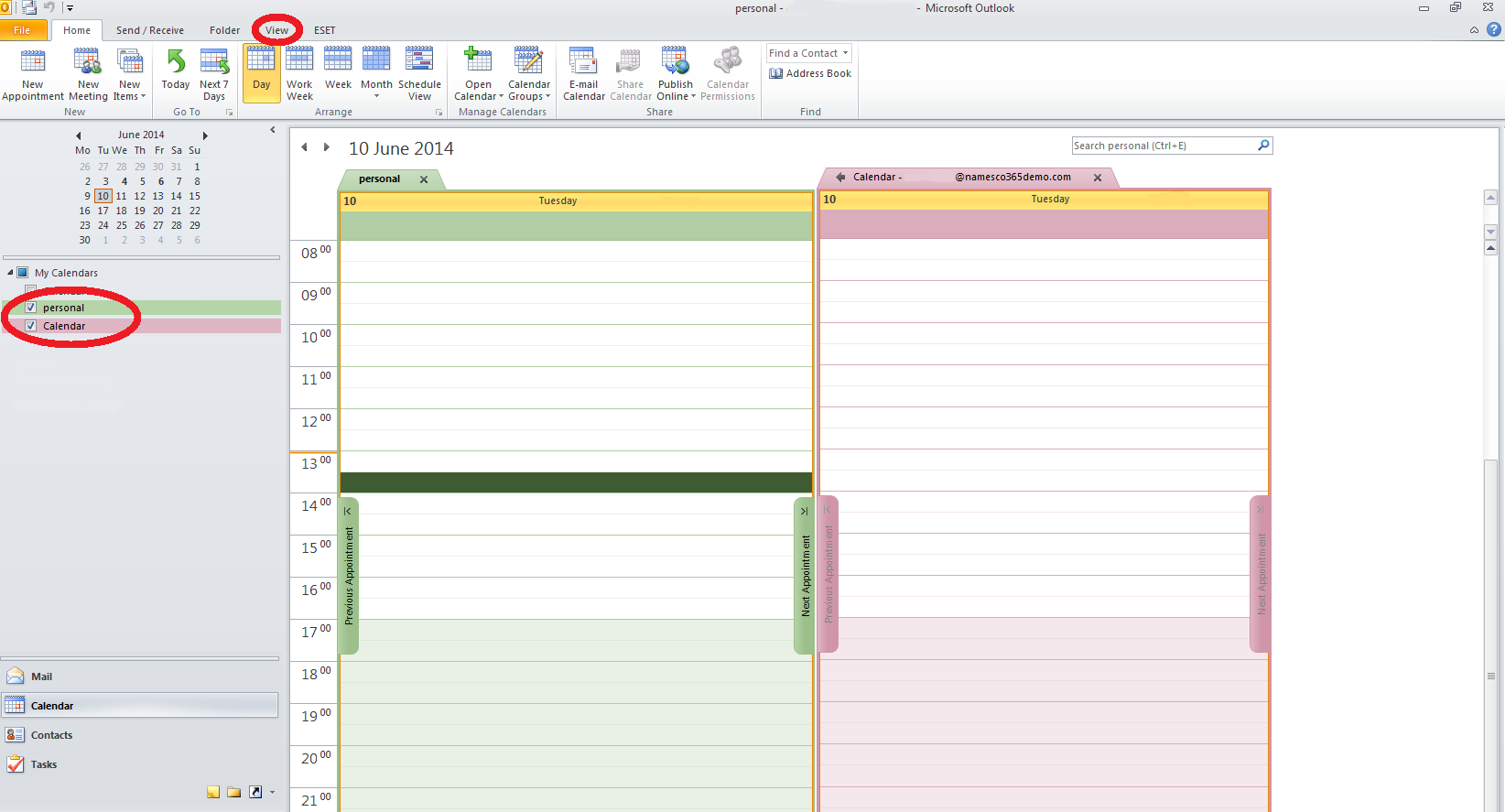 Now select Change View and choose the List option.

Now to select your whole calendar, select the first item in the list and then press CTRL + A to select all of the calendar items.
Now simply right click and select Copy.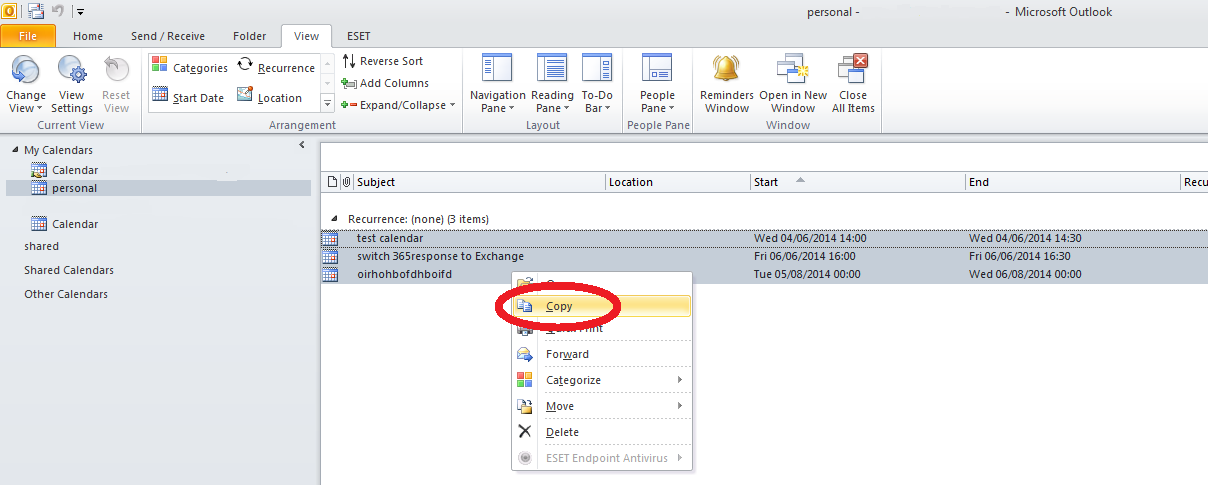 Now select on your Office 365 Calendar on the left hand side, then paste your calendar in by pressing CTRL + V.
Please be patient while the calendar items are moved. Depending on how many appointments are on the calendar, you may see a progress window.

To check that this has been successful please log into your Outlook Web Application at https://portal.microsoftonline.com and select the Calendar.