Setting up Spam Protection on a Mailbox
We've made a few changes to your Control Panel dashboard, so things may look a little different. To learn about the changes we've made and to see how to navigate the dashboard, to see our new Control Panel dashboard guide click here
Once logged in to the Control Panel, select Manage email from below your domain: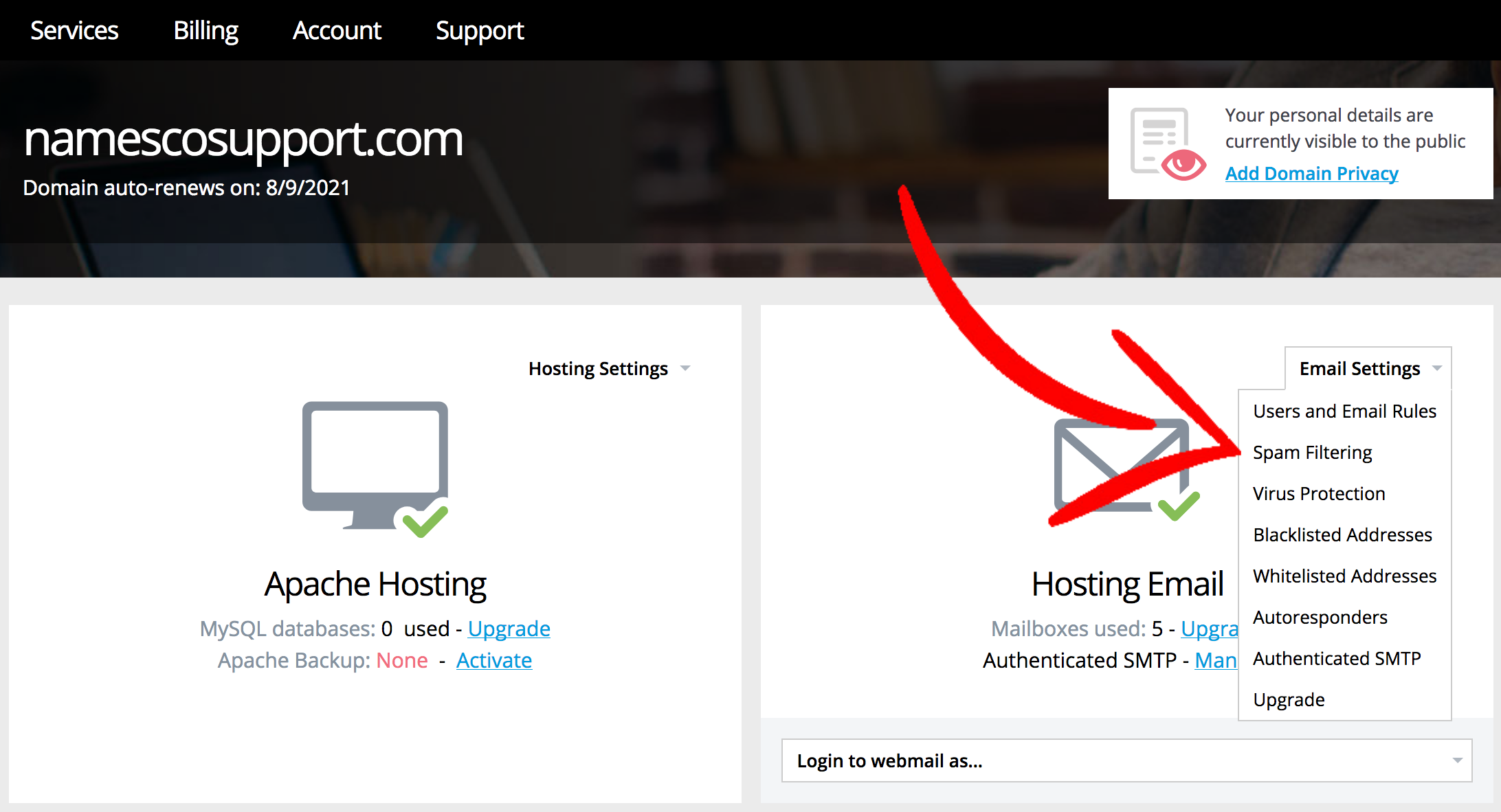 Destination
To set up your spam filtering firstly set the spam destination, this can either be set to reject spam, deliver to a junk folder or deliver it to an entirely new mailbox for spam.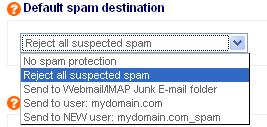 Threshold
You can then set the spam threshold limit, the default and recommended setting is 6

Subject
You can prepend the subject line of any spam message with a message or alert if you wish.

User Restrictions
This section allows you to set it up for a specific mailbox or apply the settings for all mailboxes on the domain, you can also allow or prohibit users from setting up custom settings for their mailbox.

Custom User Settings
You can set up custom settings for different users, they can do this by logging in using their username and password details or can be set by the site administrator for the domain simply by clicking on the relevant.