First, log into your Plesk control panel and then click on Domains from the main menu.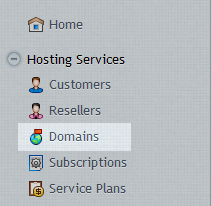 Click on Domain that you wish to modify.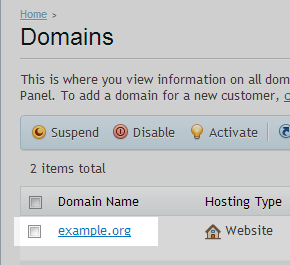 Click Websites & Domains from the tab menu at the top of the page.

Click on Show advanced Operations to see additional configuration options.

Click on Password-Protected Directories option.

Click on Directory you wish to change the password for user.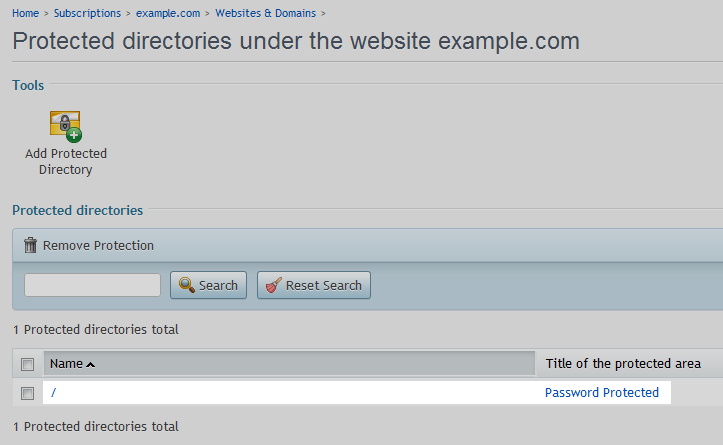 Click on User that needs password changed.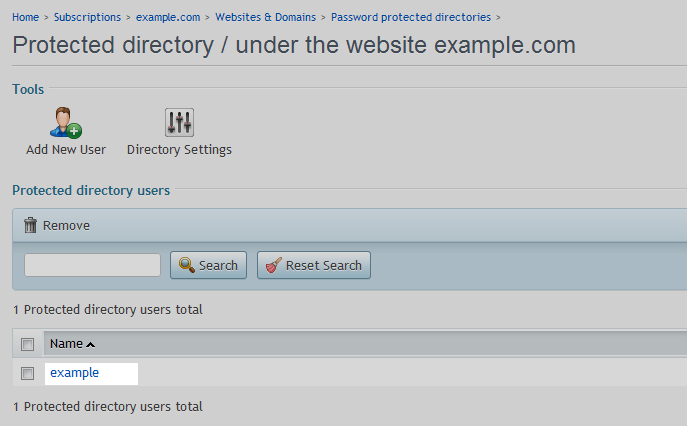 Enter a new password. Click on OK to accept change.