First, log into your Plesk control panel and then click on Domains from the main menu.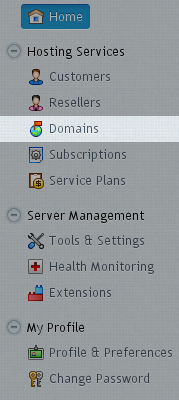 Click on the domain that you would like to add the new database to.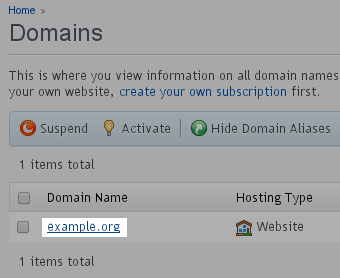 Now click on the Websites & Domains tab at the top of the page.

You should see a selection of icons now in the middle of the page with large descriptions, click the Databases option.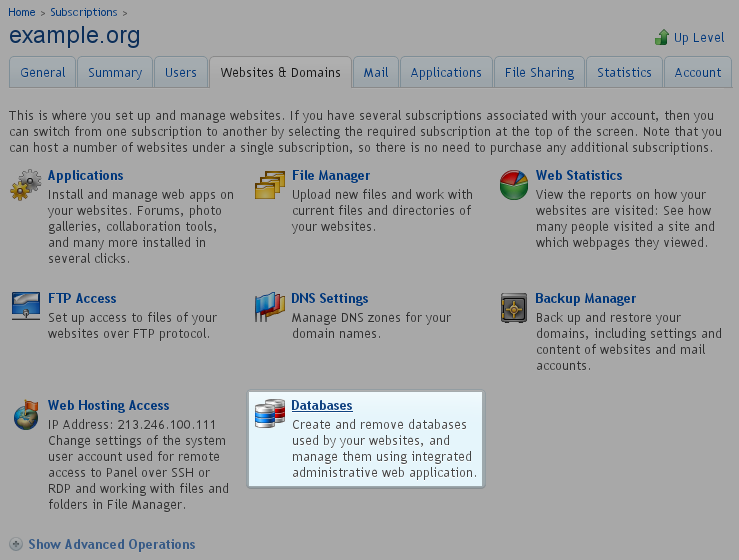 Now click the Add New Database icon.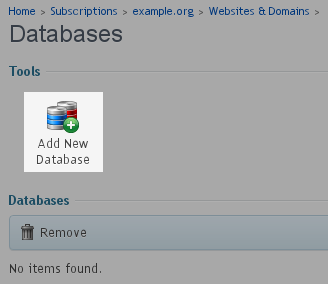 At this point you need to name your database, the other options on the page can be left as they are. Once you have done this, click Ok.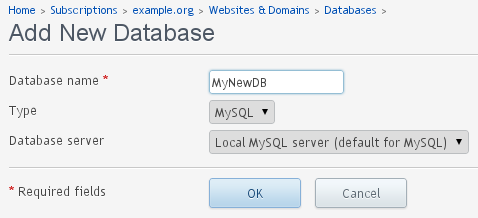 Now you've created a database, you need to create a user to access it with. To do this, click on the Add New Database User icon.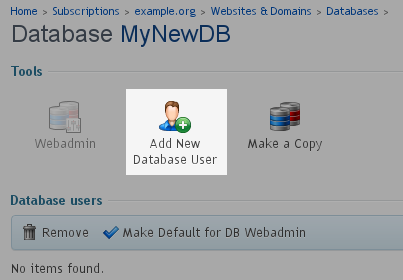 Enter the login details that you wish to use for this account, these will be what you enter into your software to access the MySQL database. Once filled in, press Ok.