Our 1 Click Install scripts, 'Softaculous' is an application suite of the most popular website scripts, such as WordPress, Joomla and Moodle.
These applications can be in installed directly to your hosting space in just '1 click'.
- First of all login to your Namesco Online Control Panel and select the domain in which you want to install the application. Now click Scripts & 1-Click Installs.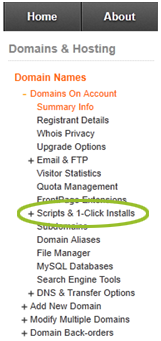 - Now click the 100+ 1-Click Installs banner.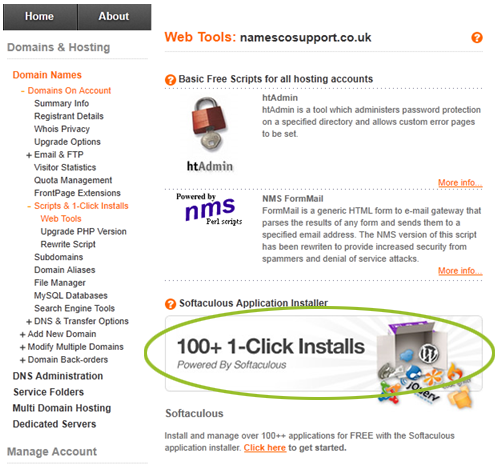 - The Softaculous application suite will now launch and you can choose the application to wish to install by clicking one of the options on the left of the screen, for example WordPress.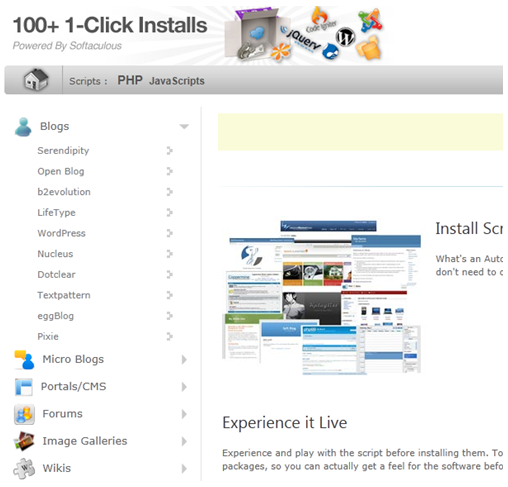 - You will now open the chosen application. Click Install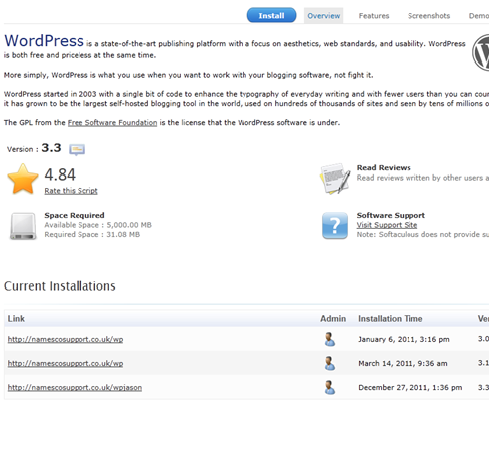 - On the install screen, please be sure to enter the email address that you want to use as the administration address. You should also enter an email address in the Email installation details box.
- Please note that In Directory denotes where the installation files will be held. If you wish to install the application directly to your domain, leave this field empty.
Once you have done this click Install.