To use HyperSubmit:
Making sure to be logged in to your Control Panel, click on to the cog to the right of your domain and select Manage Domain from the drop down list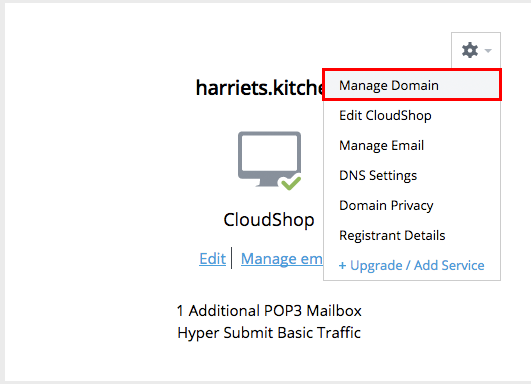 Click Search Engine Tools from the left hand menu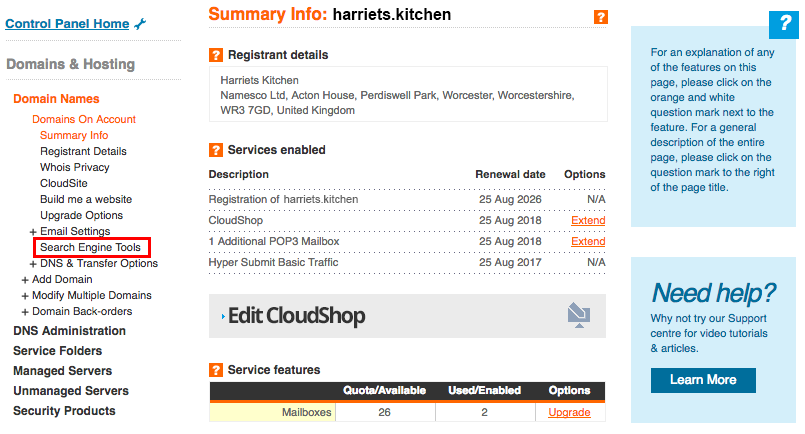 3. Click Activate Account to start submitting your website to search engines:

4. The Alexa Rank is based on the level of traffic to your site -
The lower the number, the better.
For Example: Yahoo! is ranked number 1: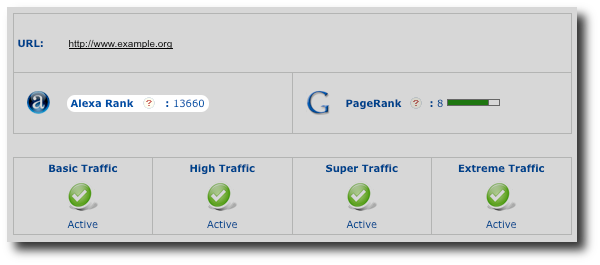 5. The Page Rank is a website quality scale used by Google.
This is based on the quantity and quality of incoming links to a website -
The higher the number, the better.
For Example: Google's Page Rank is 10: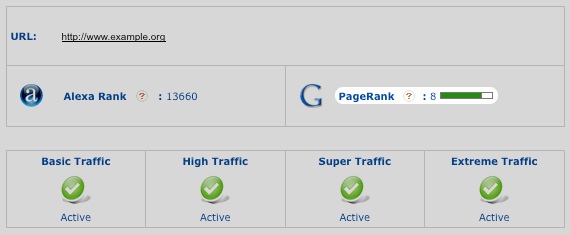 6. Meta Data assists search engines in identifying what your site is about.
This allows a search engine to correctly associate your website to specific search terms:
Click Generate to obtain meta data which can be included in your website's code:

7. Click Edit to add a brief description and assign a category for your site.
For example: If your website was for a football club, you could place it int he Sports -> Clubs catagory:

8. You can view the current status of active HyperSubmit features.
We also advise reading the Editorial and Technical guidelines so you can make the most of this service: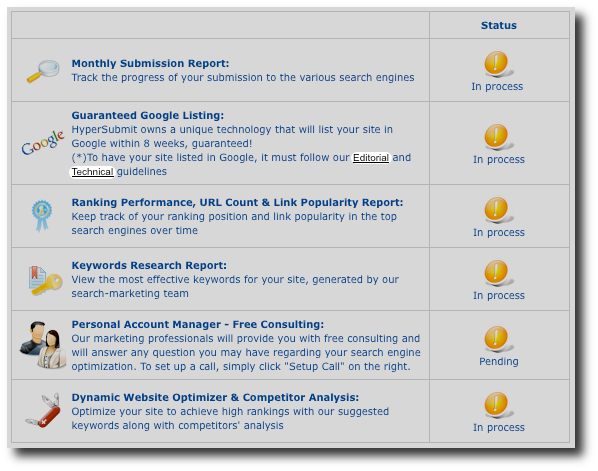 If you do require any assistance, please contact the HyperSubmit team on 0800 032 3887 or via the the online support form:
[paragraph]