Please note that Names.co.uk does not support 3rd party email applications, and therefore these guides are provided out of courtesy.
So you've created your mailbox and now you want to setup your email account on Mac Mail. Let's dive in and go through the setup.
Before we proceed, let's make sure that you know your email password. Try logging into Webmail to see if you have the right one. If you can login successfully then we are ready to proceed. If you can't login please reset your email password by following this guide
Check that you also have the required services below. If you are missing any or you're unsure, call our team on 0345 363 3632.

Once you have opened Mac Mail, click on Mail > Add Account

Next select the option for Other Mail Account, and click Continue.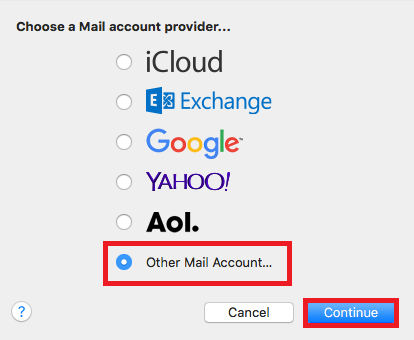 Enter a Display Name, your Email Address and your Email Password, and click Sign in.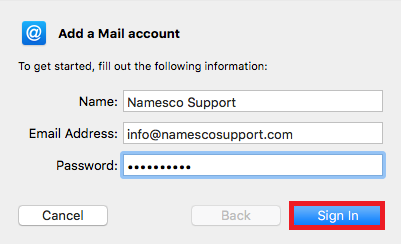 You will now need to enter the following server information, and click Sign in.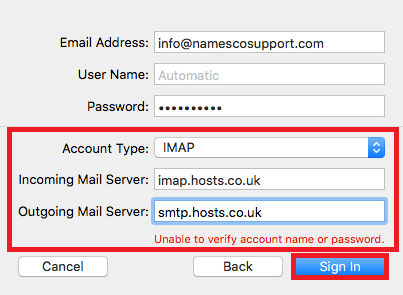 You can now click Done to complete the setup.