We've made a few changes to your Control Panel dashboard, so things may look a little different. To learn about the changes we've made and to see how to navigate the dashboard, to see our new Control Panel dashboard guide click here
Once logged in to your control panel dashboard, click on the Manage Email link beneath the domain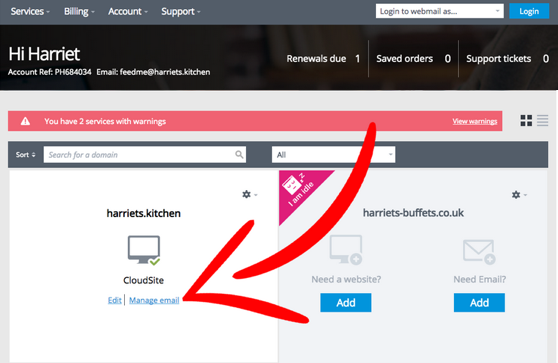 Now from the left hand menu select the Email & FTP option (which appears if you have a hosting package on your domain) or select Email settings (the option which appears if you just have a mailbox on your domain name).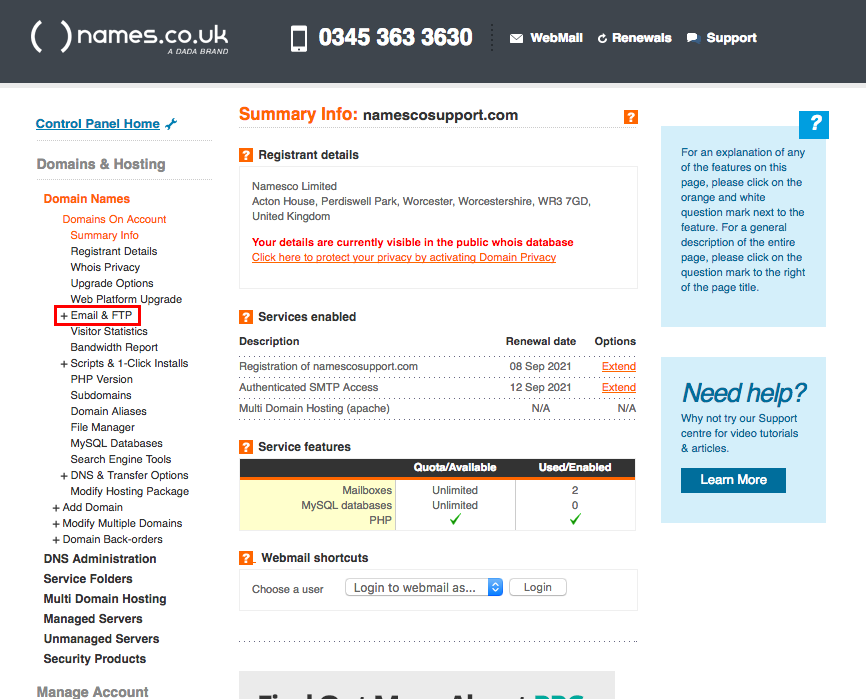 In the centre of the page, select the 'Add User/Mailbox' option.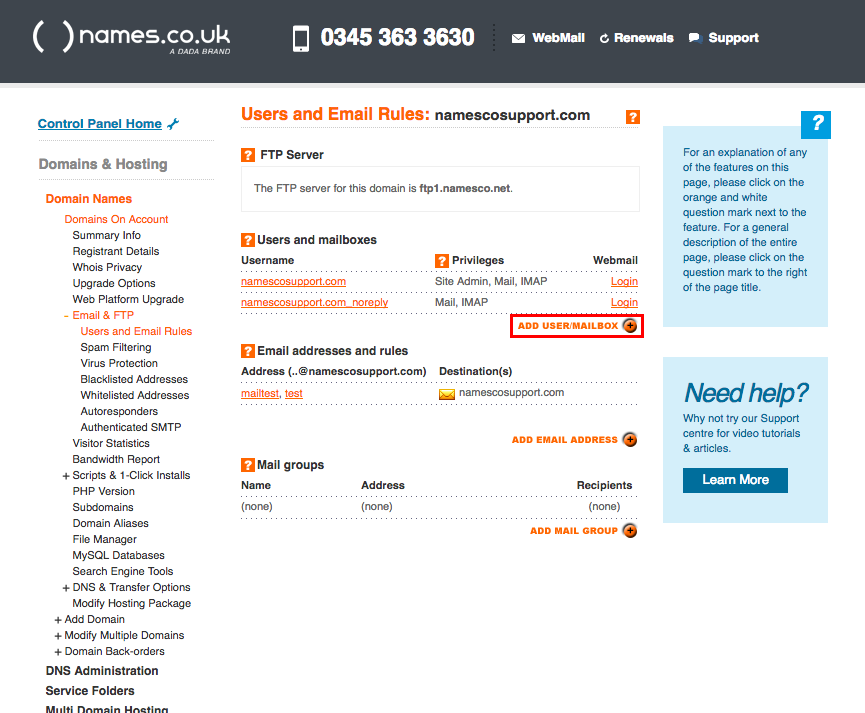 In the Username field enter the username you would like to use to login to your mailbox
In the Password field enter a secure password for your mailbox.
In the Email aliases field enter the email address you would like for example if you wanted sales@namescosupport.co.uk only enter sales, Finally click on Save at the bottom of the page