Create email address
This article assumes that you have a mailbox attached to your domain name already, if you don't then see our guide on adding LiteMail to your account here or choose from one of our bigger email packages here.
We've made a few changes to your Control Panel dashboard, so things may look a little different. To learn about the changes we've made and to see how to navigate the dashboard, to see our new Control Panel dashboard guide click here
Once logged in to your Control Panel dashboard, click on the Email Settings menu and select Users and Email Rules option.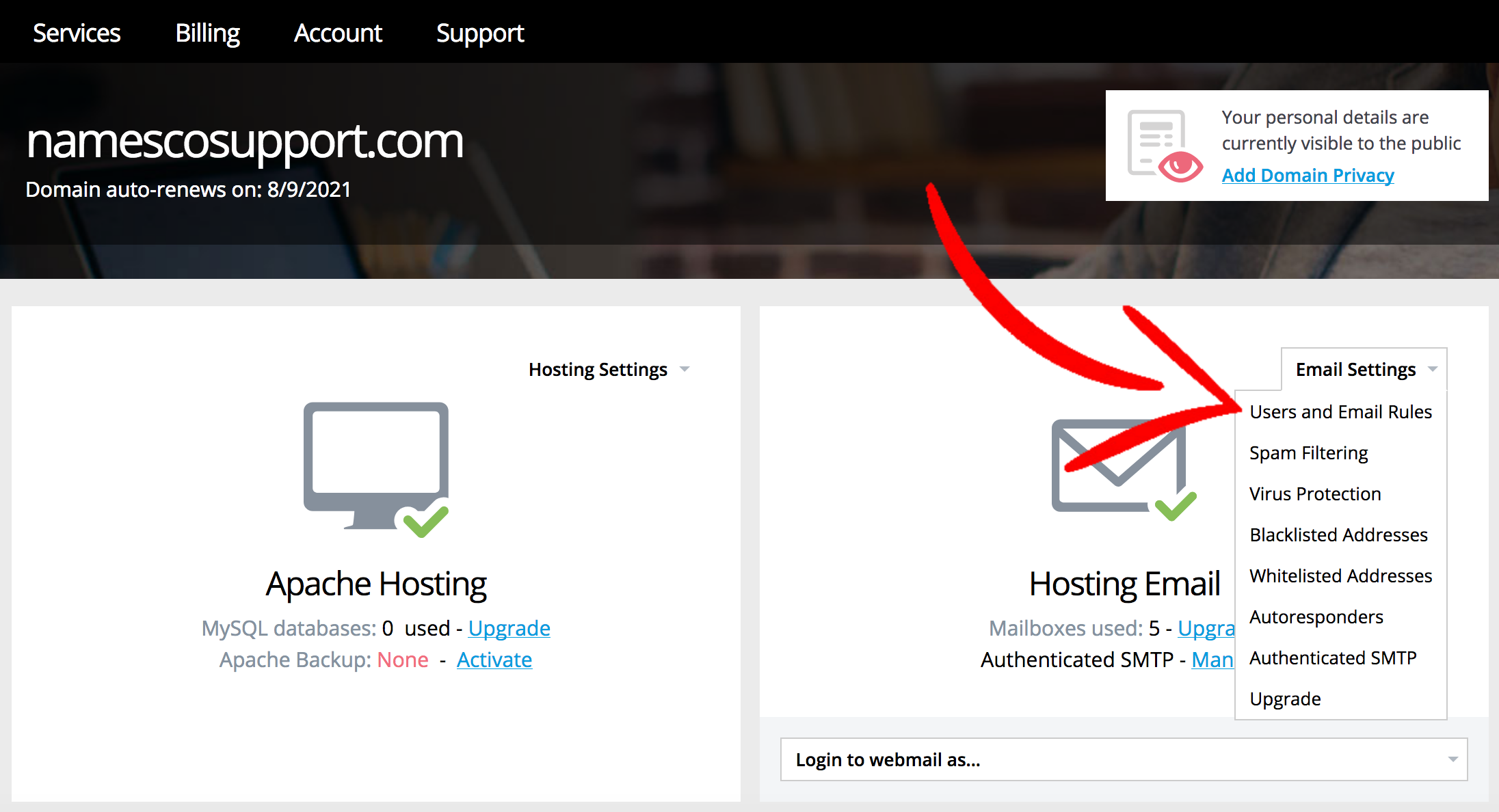 Beneath the list of any existing mailboxes, click on the option of Add User/Mailbox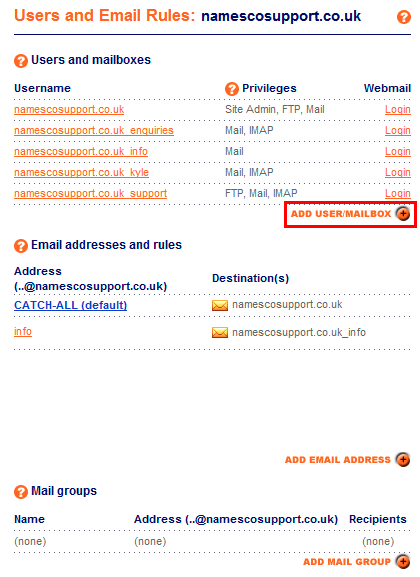 Create your desired username in the space provided, the domain name is an assumed part of this so you don't need to enter that.
Enter the full name or name you'd like recipients to see they have received an email from, this could be the name of your company if so desired.
Create the password for the mailbox.
Create an email address by entering an email alias, this will be the part of your email address before the @ symbol.
By default mailboxes are setup to use the POP protocol, you may want to select IMAP, by selecting this you can then use POP or IMAP.
Finally, press Save.