Activating FreeSite
Note: This illustrated tutorial provides more assistance on logging into the Online Control Panel, if you need it.
We've made a few changes to your Control Panel dashboard, so things may look a little different. To learn about the changes we've made and to see how to navigate the dashboard, to see our new Control Panel dashboard guide click here
When logged in to the Control Panel click on to the Add button beneath the Need a website section of your domain tile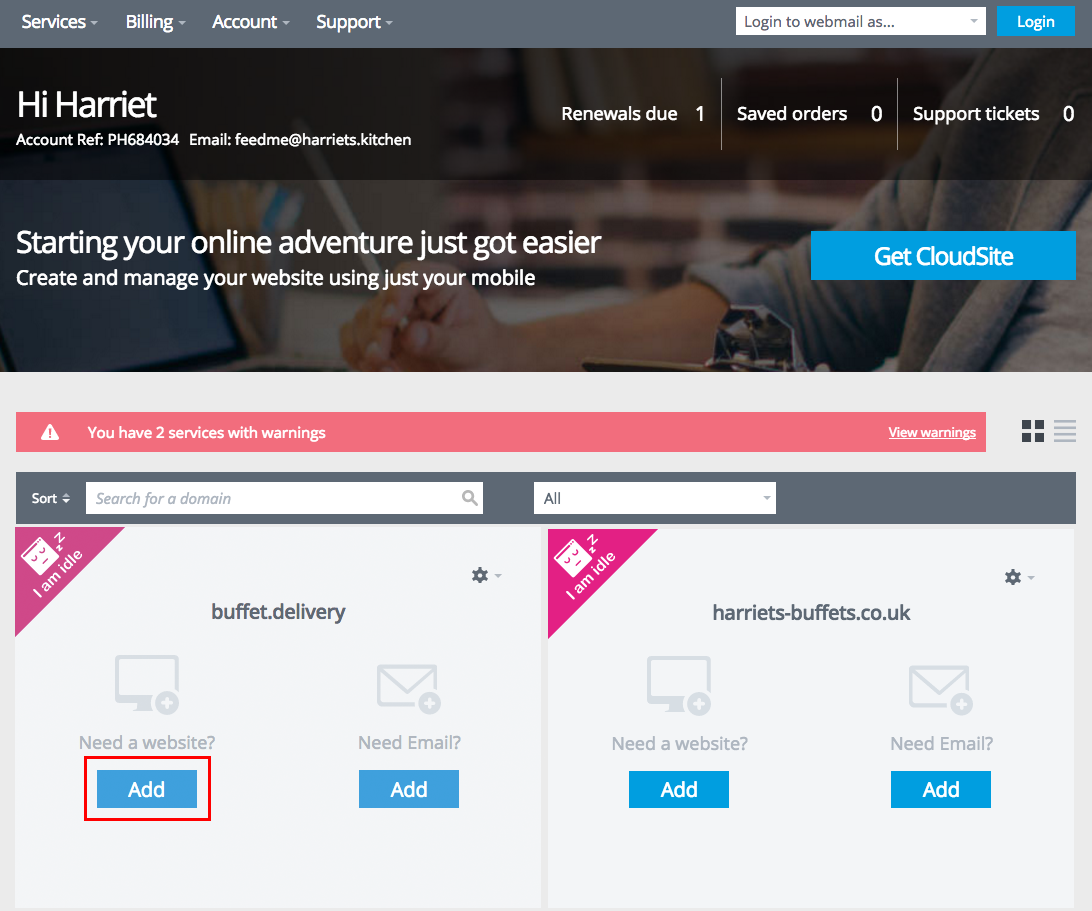 From the page that opens up, select the Activate Free FreeSite link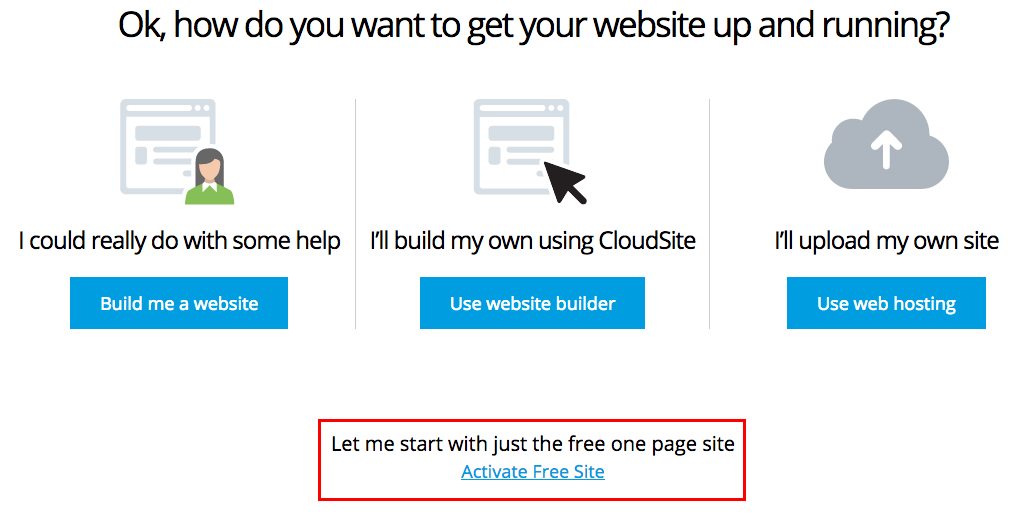 The Success message will then pop up to confirm FreeSite activation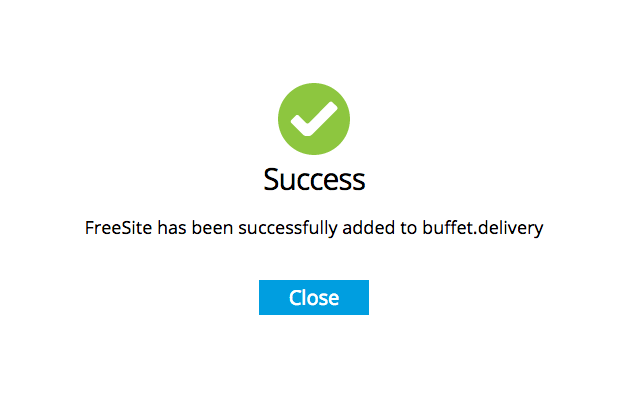 FreeSite is now available to use, to begin creating your FreeSite, click the Edit link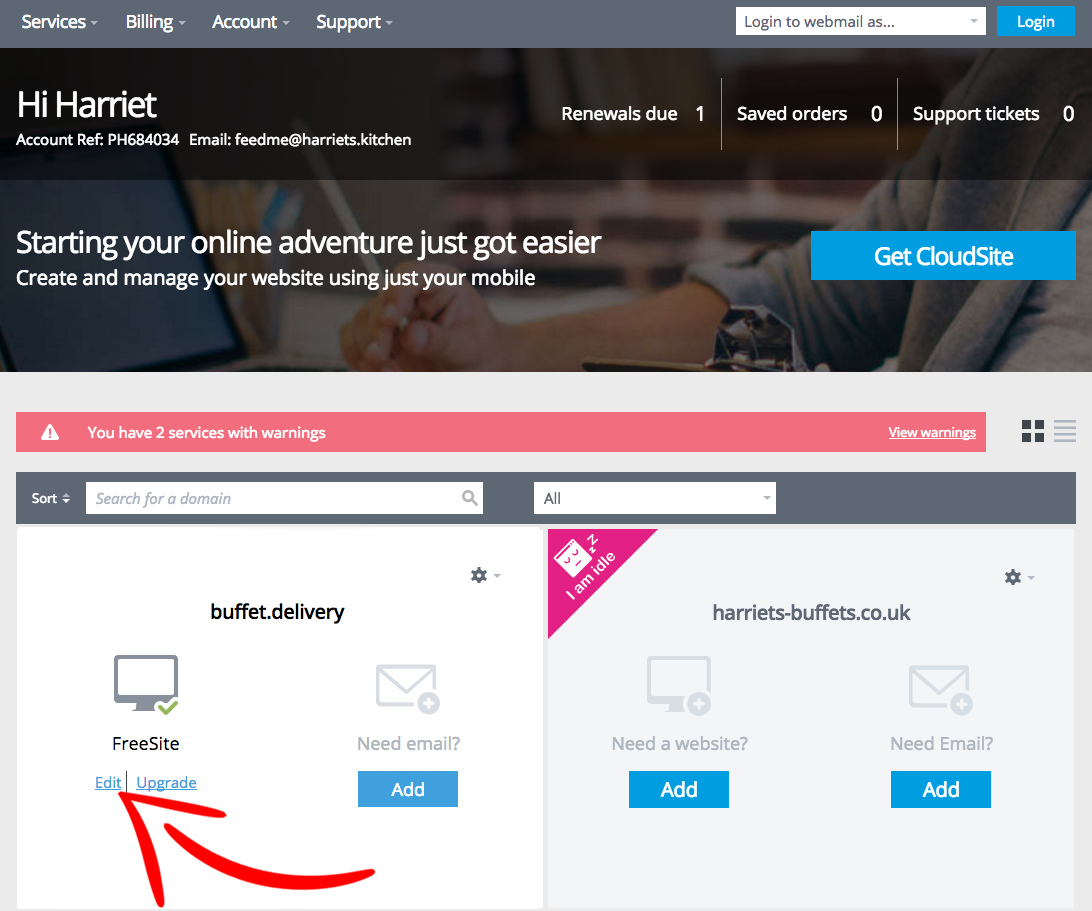 Click on the Edit Free Website banner to open a new tab in your web browser.
On the following screen you'll find your choice of FreeSite templates.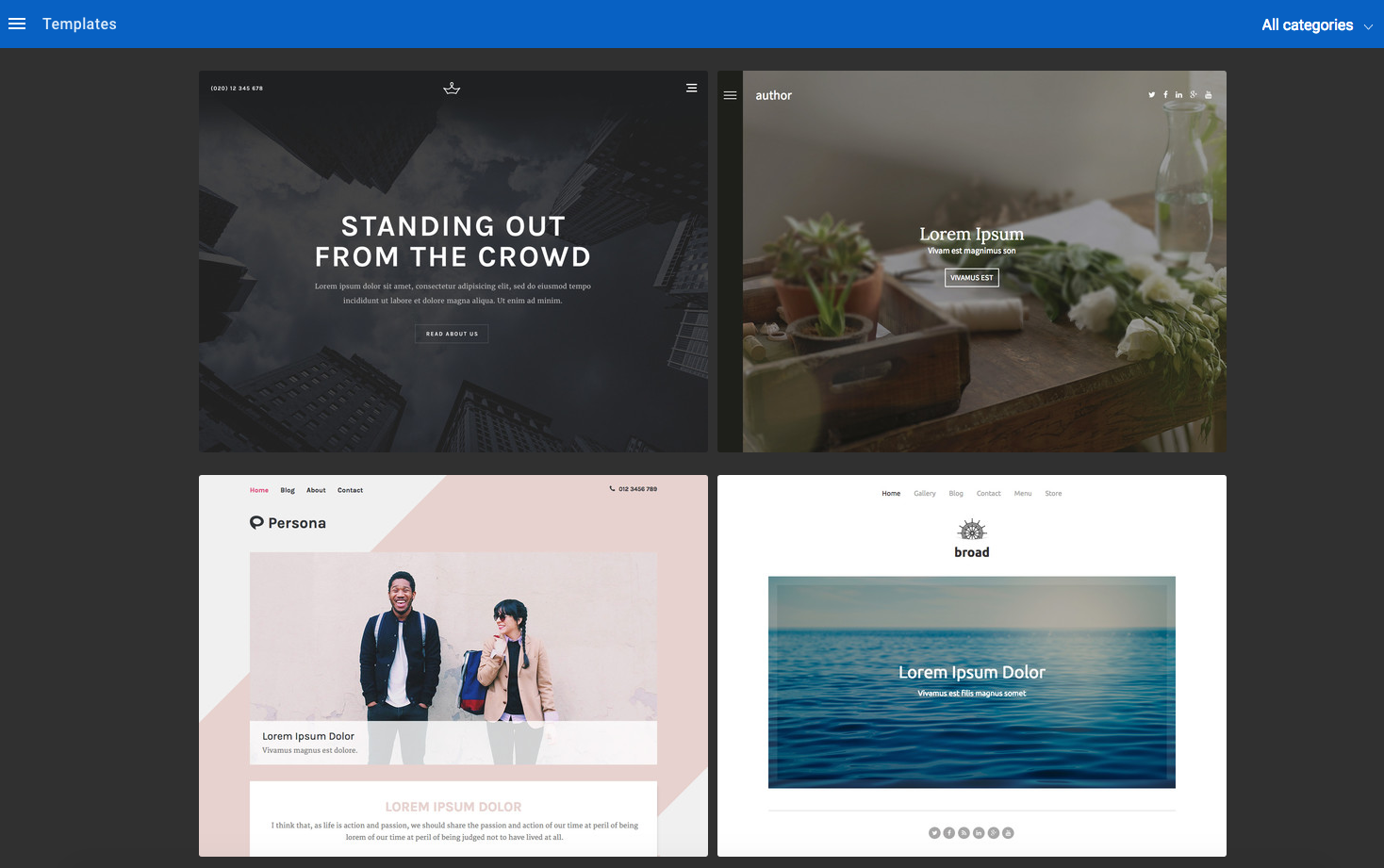 By hovering over a template you're offered a chance to preview the template or use the template. Note that you can change the template at a later point in time but that any progress you make in terms of building the site will be removed and you'll need to start over, if a new site template is chosen.