Please note that if you have purchased your Sitemaker package after the 4th June 2013 you will be using our new version of Sitemaker.
The new version creates a website in HTML5 rather than flash, making our Sitemaker website viewable on many popular phones and tablet devices.
Because of this some of the Support Centre articles may not apply to your Sitemaker configuration. To make it easier we have appended all relevant articles with HTML5 to make it easier for you to find your desired guide.
This article applies to SiteMaker packages purchased BEFORE 4th June 2013. On SiteMaker HTML5 (packages bought AFTER this date) you need to use the HTML Snippet Widget to add audio.
To add music or videos to your SiteMaker website, start by clicking Insert on the toolbar and then Audio/Video on the left hand menu.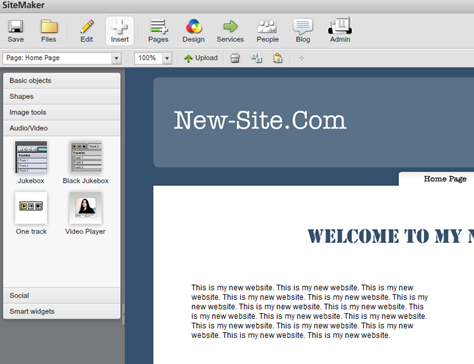 You now have four choices; three of them are for music and once choice for video. In this example we have chosen Jukebox. The Jukebox player will be added to your site and as before you can reposition the player by dragging into the desired location.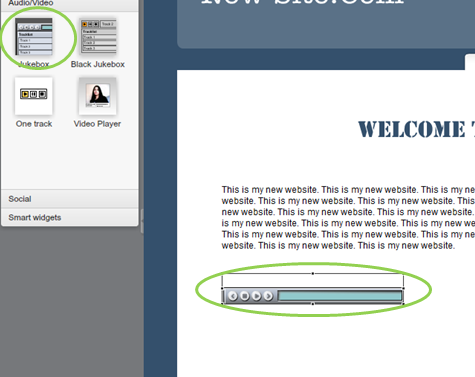 To add your tracks to the Jukebox, double click on the player then click on the '+' button.

As with adding images the File Manager will open and if necessary you will need to first Upload your tracks to SiteMaker.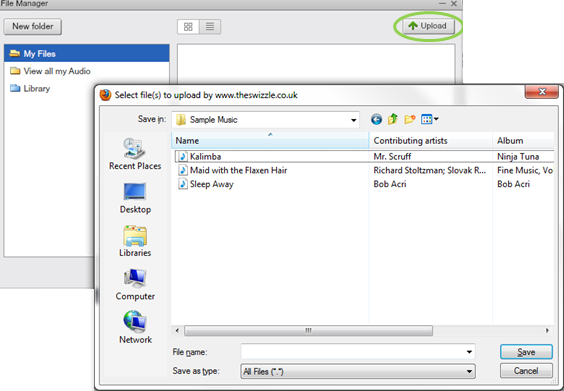 Once your tracks have been uploaded to SiteMaker, select the track you wish to add to your site then click the Use this button.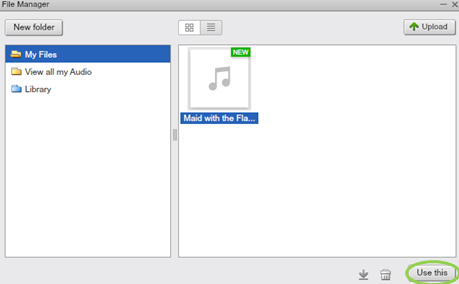 Your track will now be added to your Jukebox. Repeat the process if you wish to add more tracks.