Please note that if you have purchased your Sitemaker package after the 4th June 2013 you will be using our new version of Sitemaker.
The new version creates a website in HTML5 rather than flash, making our Sitemaker website viewable on many popular phones and tablet devices.
Because of this some of the Support Centre articles may not apply to your Sitemaker configuration. To make it easier we have appended all relevant articles with HTML5 to make it easier for you to find your desired guide.
Once you start using SiteMaker HTML5 this problem will be solved as your site will display perfectly across all mobiles and tablets. This will be true of all new packages purchased after 4th June 2013.
SiteMaker is optimised to allow your website to be visible through your mobile device. As we know, Apple products (iPhone, iPad) do not support Adobe Flash, therefore the mobile version of your website will be shown as a single column render in HTML. This means that your site will be displayed as a vertical list allowing the user to scroll down through the options on your pages.
The following example shows how a SiteMaker website should look, and how it looks on an iPhone and iPad;
Site as intended;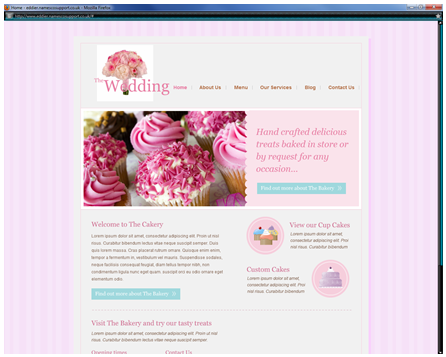 Site on a mobile device;
If you are using a mobile device that supports Adobe Flash then you must ensure that the Mobile Verision is set to off within the devices browser settings. You will need to speak to your phone provider if you are unsure how to do this.