To add, edit or remove a delivery method you will first need to log into your Ecommerce Shop Back Office. If you have not done this before you can follow this guide. Ecommerce Back Office
Now that you are logged in select Settings and Delivery as shown below.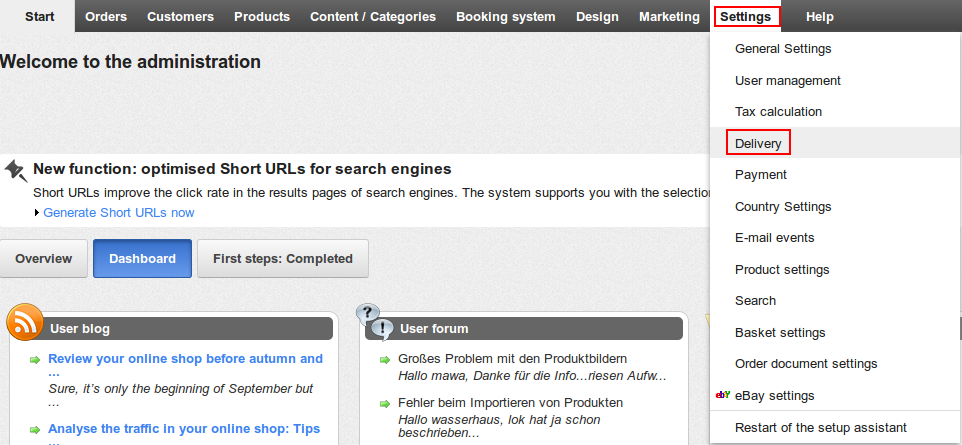 On this page you can select the delivery type that you want to use.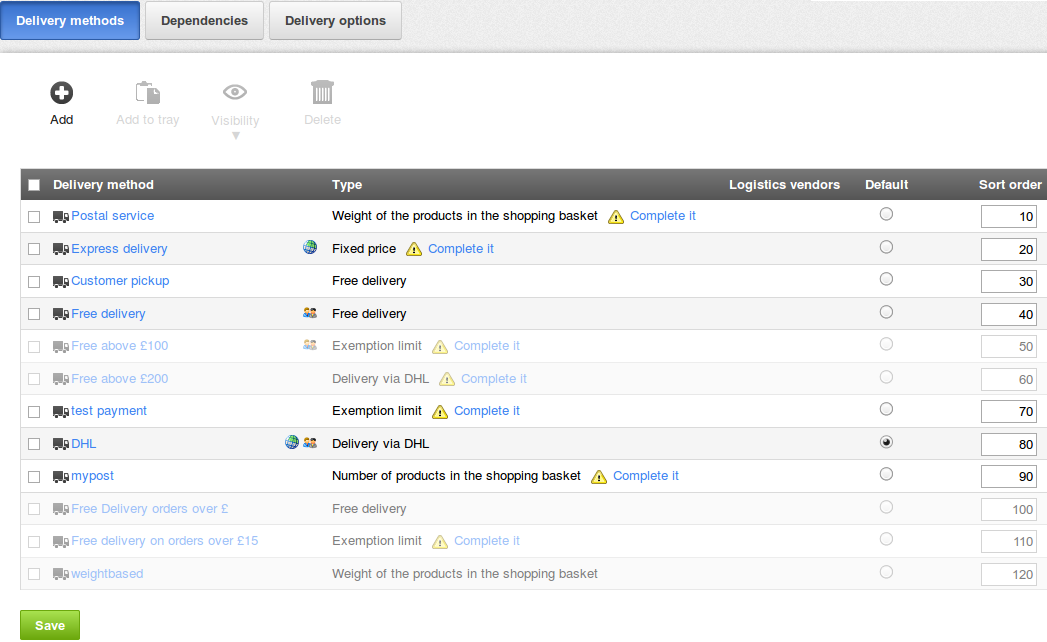 If the delivery type you want is not present you can add it by clicking on the Add button.

Next select the delivery type you want, and give it a name that will display in your shop.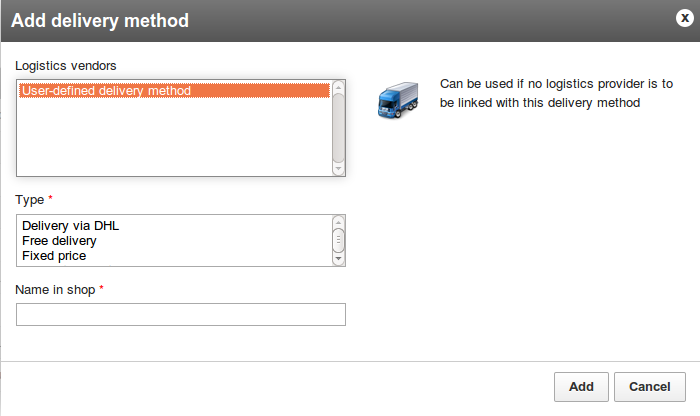 You will be taken to the General details of your new delivery method so you can tailor the method to your shop. You can restrict the delivery type by region, add comments and upload a logo for this method.
By clicking on the Settings button you can set the tax class, categorise the cost of this delivery based on weight and order value.

Under Customer groups you can restrict this delivery type by customer groups, such as customers in the UK only.
Customer Groups can be created and changed by clicking on
Customers
on the top menu then selecting
Customer Groups