Yes, you can add a Facebook button to your website, they can appear on your products page or on your Blog postings.
Just follow this easy guide to get your Facebook like buttons up and running.
To start you will need to log into your Ecommerce back office, if you have not logged in before please follow this guide to access your back office, How to access your Ecommerce shop's back office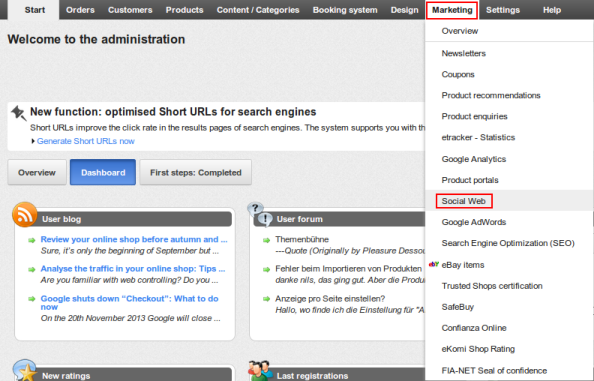 On the next page you will see different social media options, for the purposes of this article we will go over the Facebook option, please click on the Facebook button.

Now you can select your Facebook like button options.
Please take note of the legal notice,
Legal notice: When clicking the Facebook buttons, data are sent to Facebook. Inform your customers about this in the Privacy policy.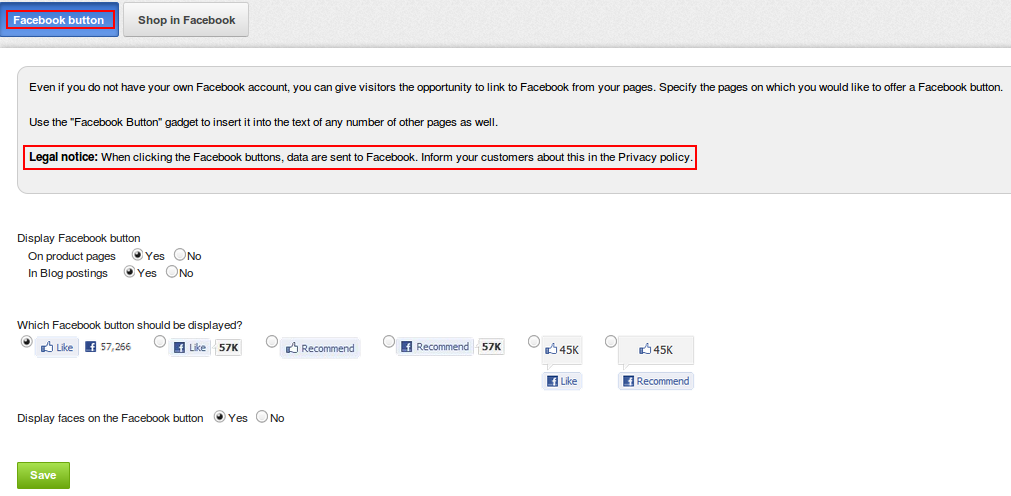 Next select if you want your Facebook button on product pages and or on blog posts. Also select the type of Like button that will show.
Once you are happy with your choices, just click save to apply them and your like buttons will be up and running.