How to upgrade products
You can easily upgrade your products through the Control Panel.
Once logged into your Control Panel, click on your domain (if you have more than one), and look for the Upgrade link beside the relevant product. If you have multiple products then it will appear in multiple locations.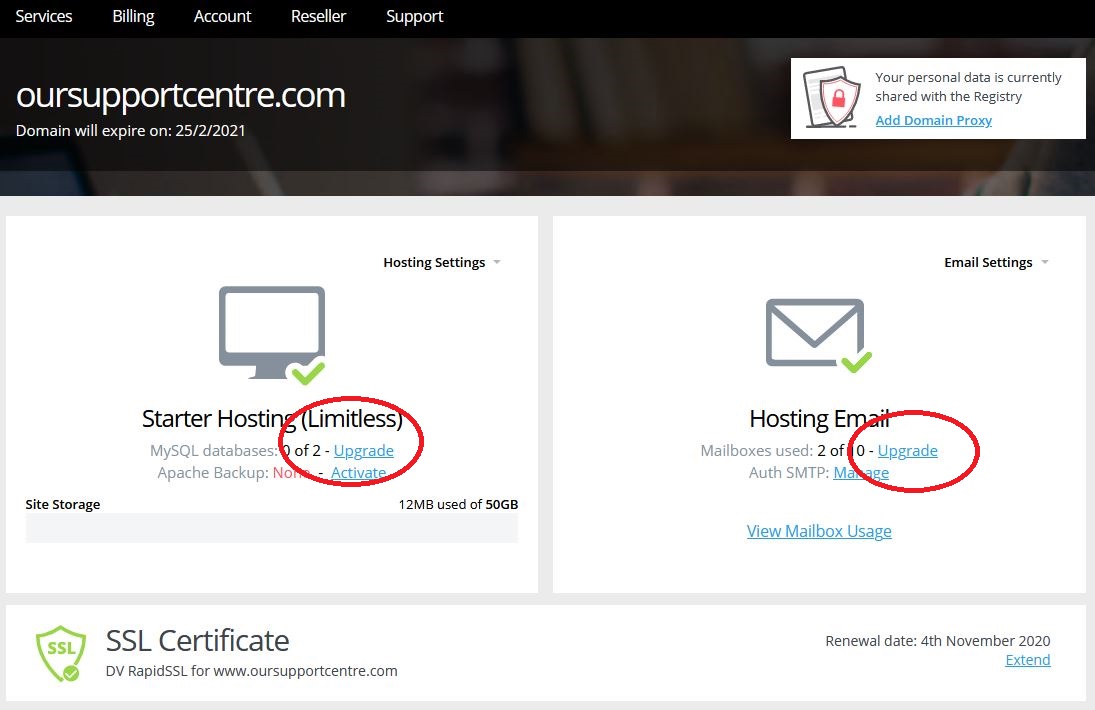 This will take you to a page that displays relevant upgrade paths for the product you selected. The exact products that you see on the page will depend on the one that you are trying to upgrade.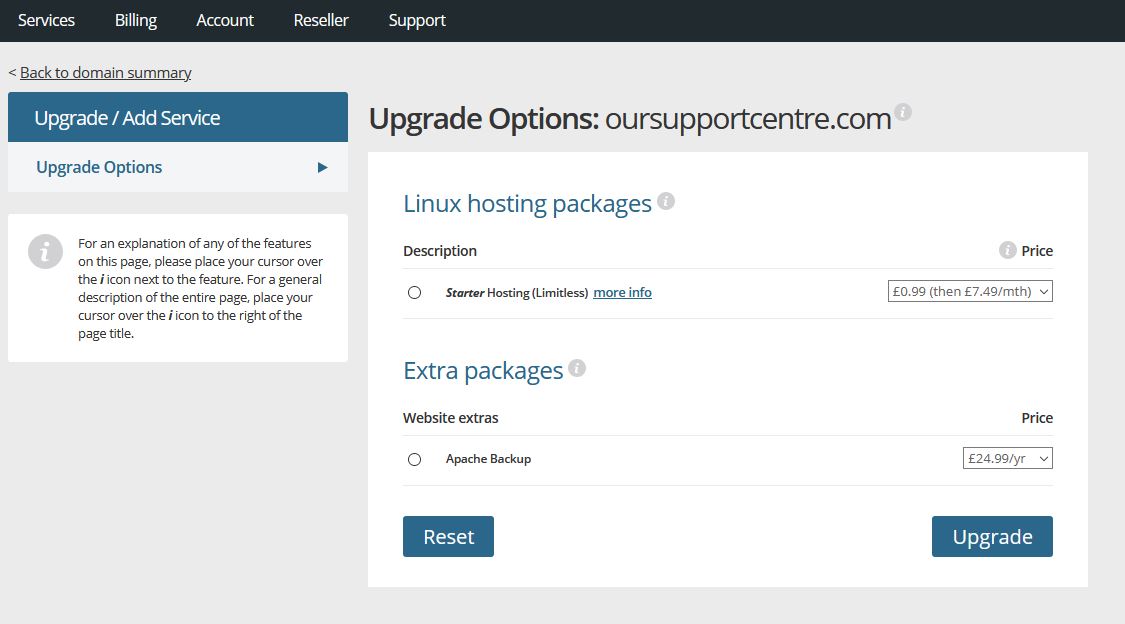 Select the product you wish to upgrade to and click the Upgrade button.
You will be invited to make payment, and once that has been processed the new product will be active on your account.
If you have any queries about upgrading please contact our Customer Care team on 0345 363 3633.