Before you can add anything to your CloudSite website you will need to be logged into your website editor.

For help logging in please follow this guide to Getting Started with CloudSite / FreeSite
You can add your Linkedin company profile to your website quite easily.
First you need to select the Widgets button from the left hand menu.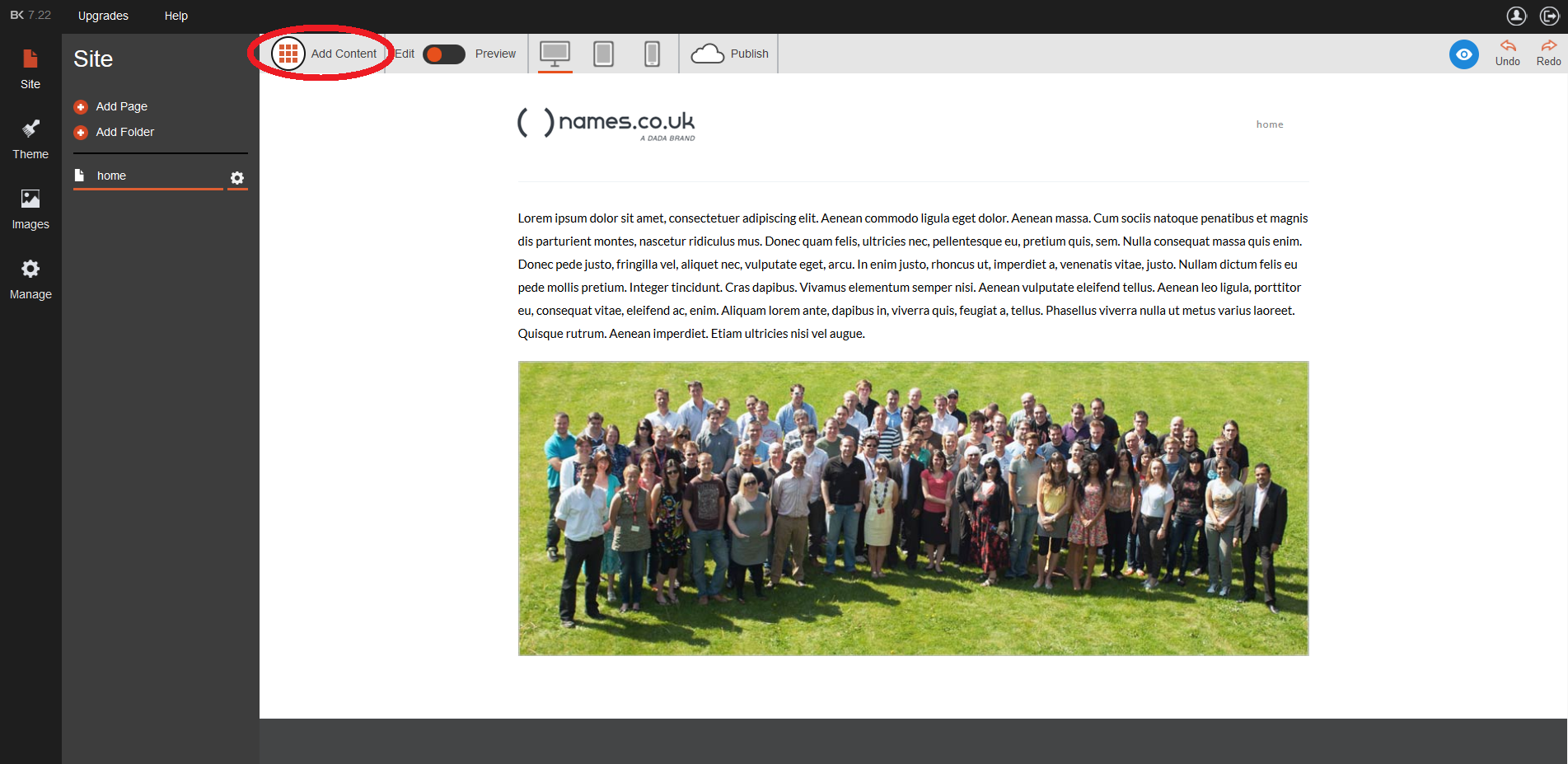 Next select the Linkedin business icon found under the Social section, and drag it onto your website where you would like your Linkedin company profile to display.
Now your Linkedin business widget is in place simply click on it and the set up options will display on the left hand menu.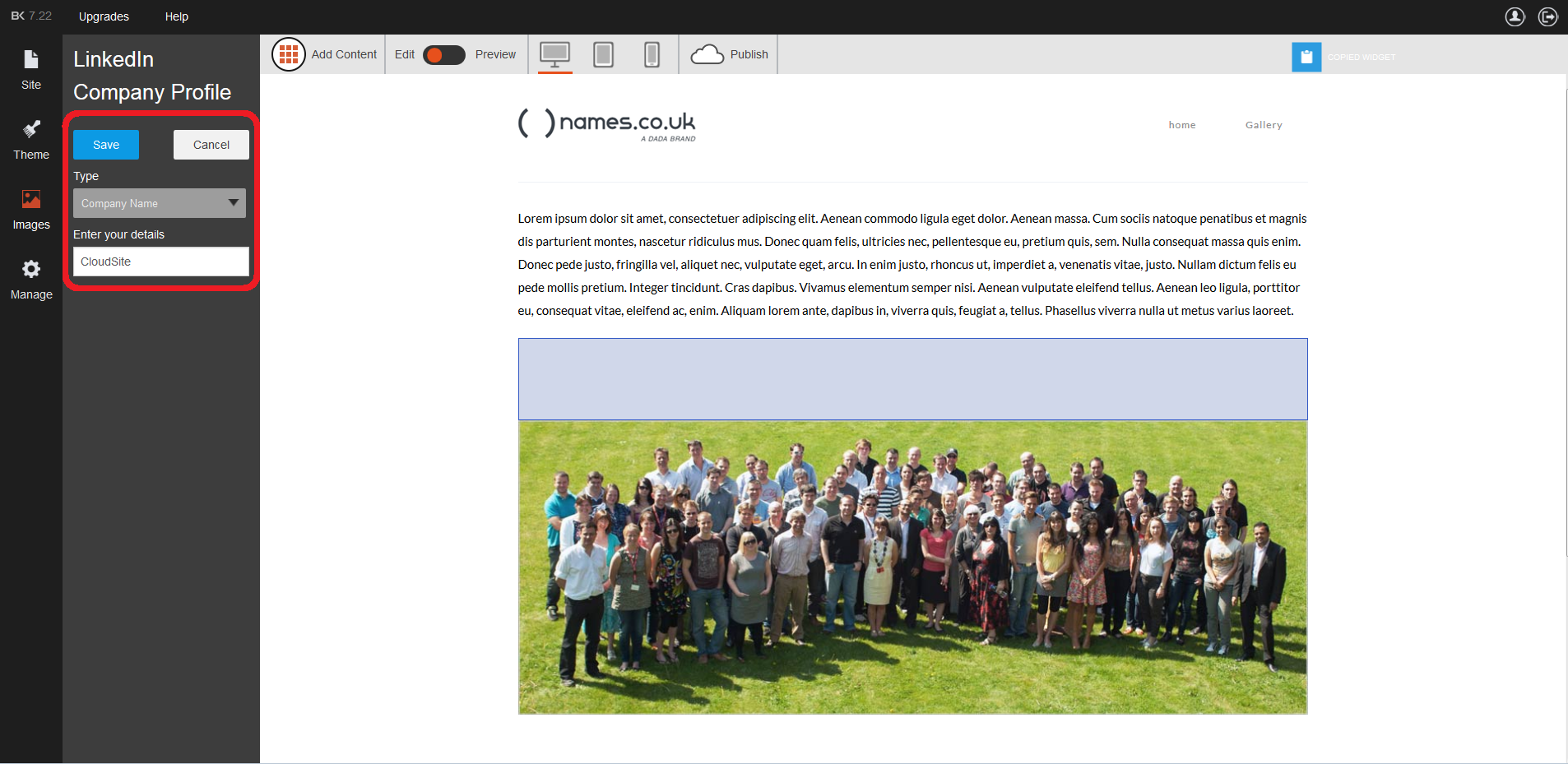 You can add either your Company Name or your Linkedin ID to display your profile.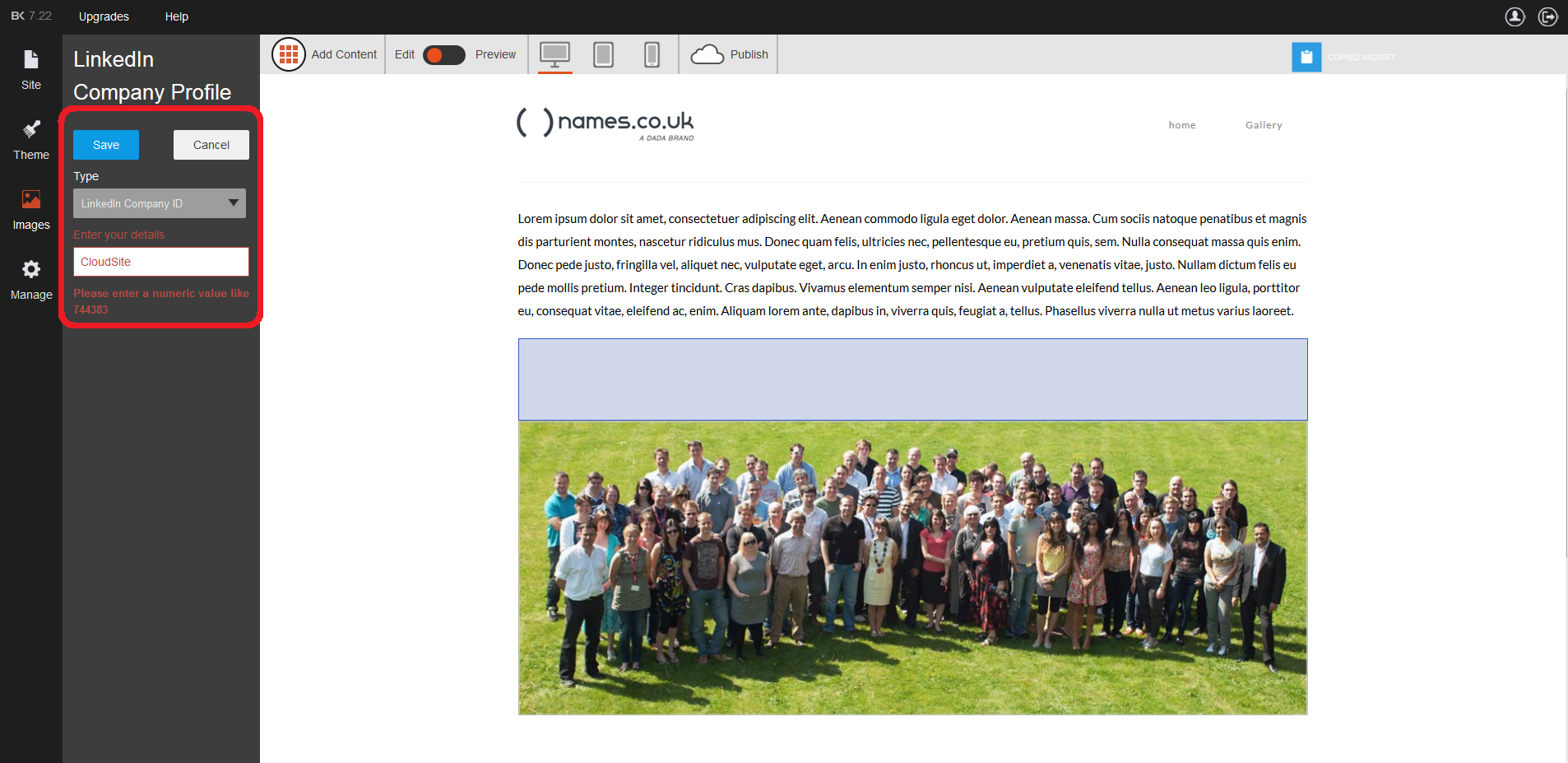 Fill in the required fields, and click save.
If you want the button to display right away, click Publish at the top.