Before you start building your website with either CloudSite or FreeSite you may first need to activate or upgrade your package.
We have provided guides to activating and upgrading your website below
How to activate FreeSite
How to upgrade your CloudSite
Now that you have your website builder package you can get started.
Once you're logged in to the Control panel click on the Edit option below your domain.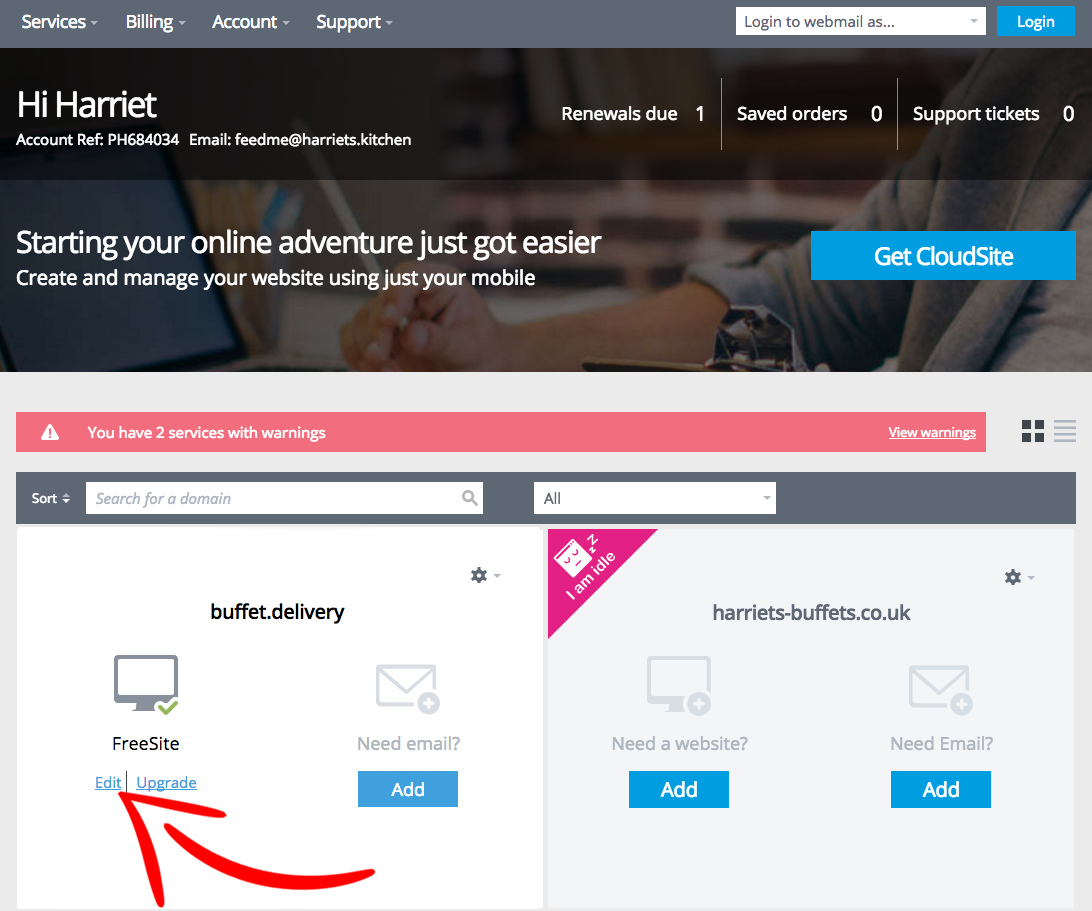 Next select the CloudSite template you want to use as the foundation of your website and begin your build.