Before you can add anything to your CloudSite website you will need to be logged into your website editor.

For help logging in please follow this guide to Getting Started with CloudSite / FreeSite
When you add new widgets to your website it is placed directly adjacent to another widget without any space in between, as shown below.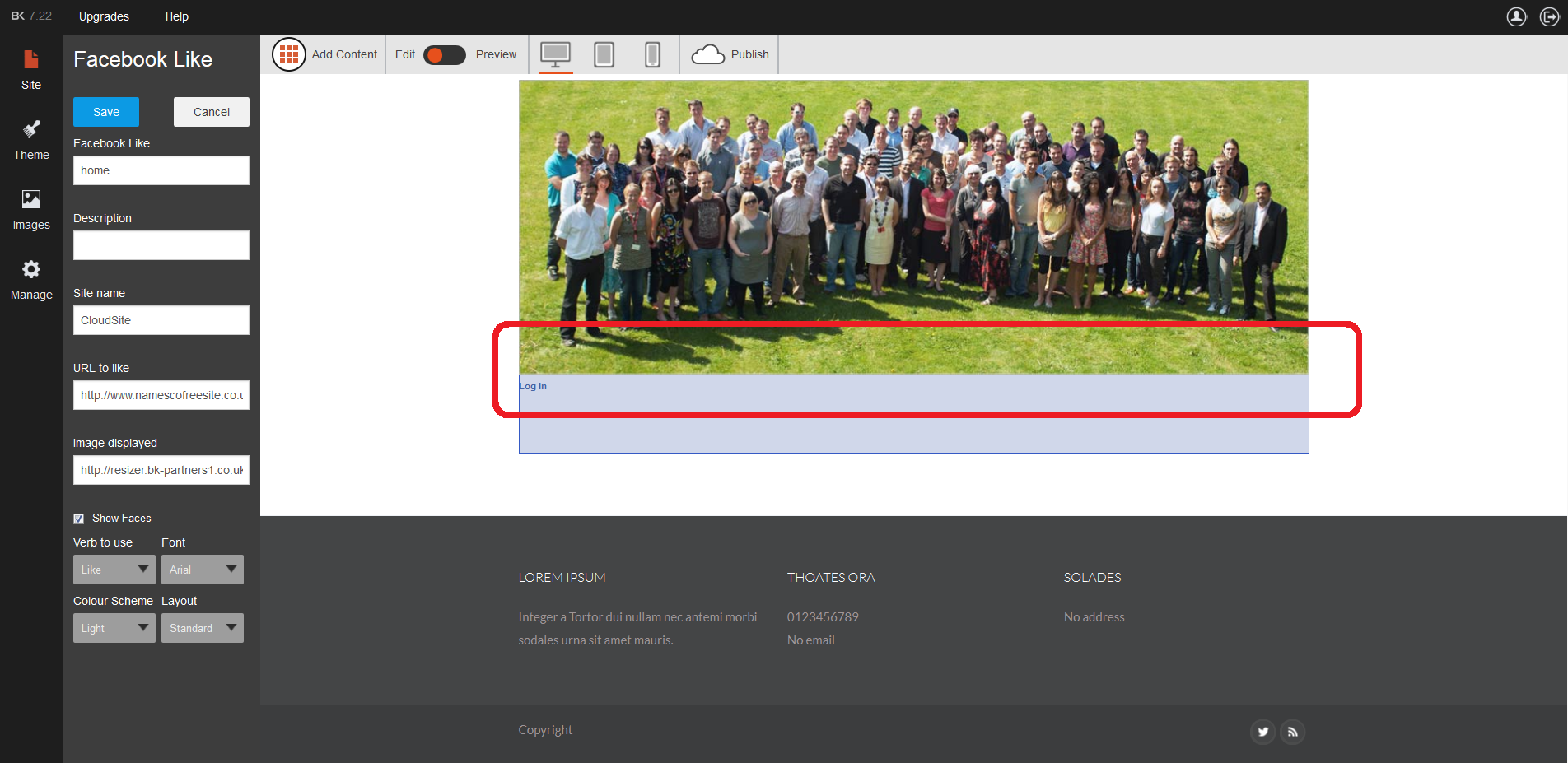 To add spaces between widgets and images we have included a spacer widget.
Adding and editing the spacer widget is easy simply click on the widgets icon on the left menu.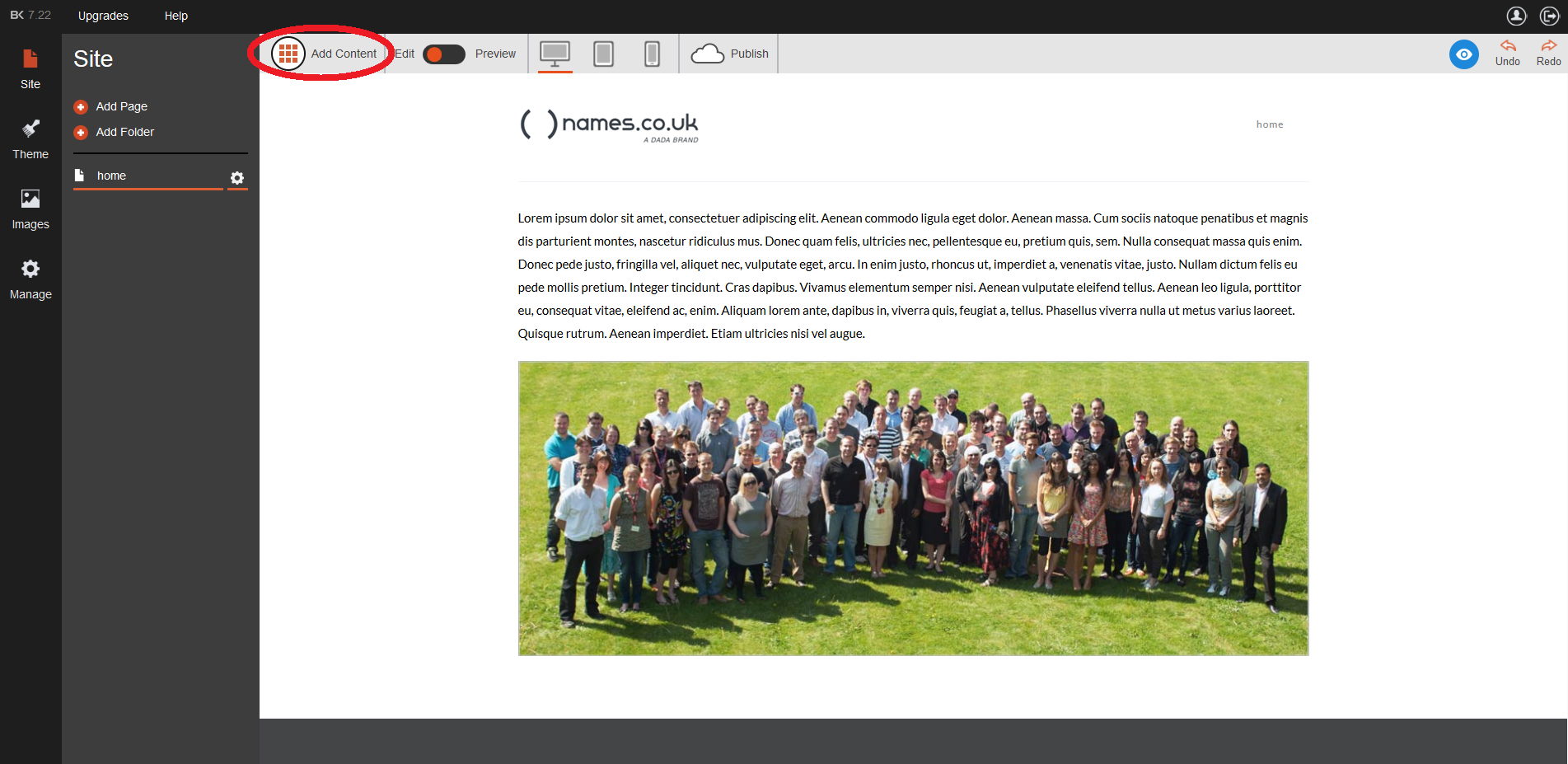 Now select the spacer widget and drag it to where you would like the space to appear.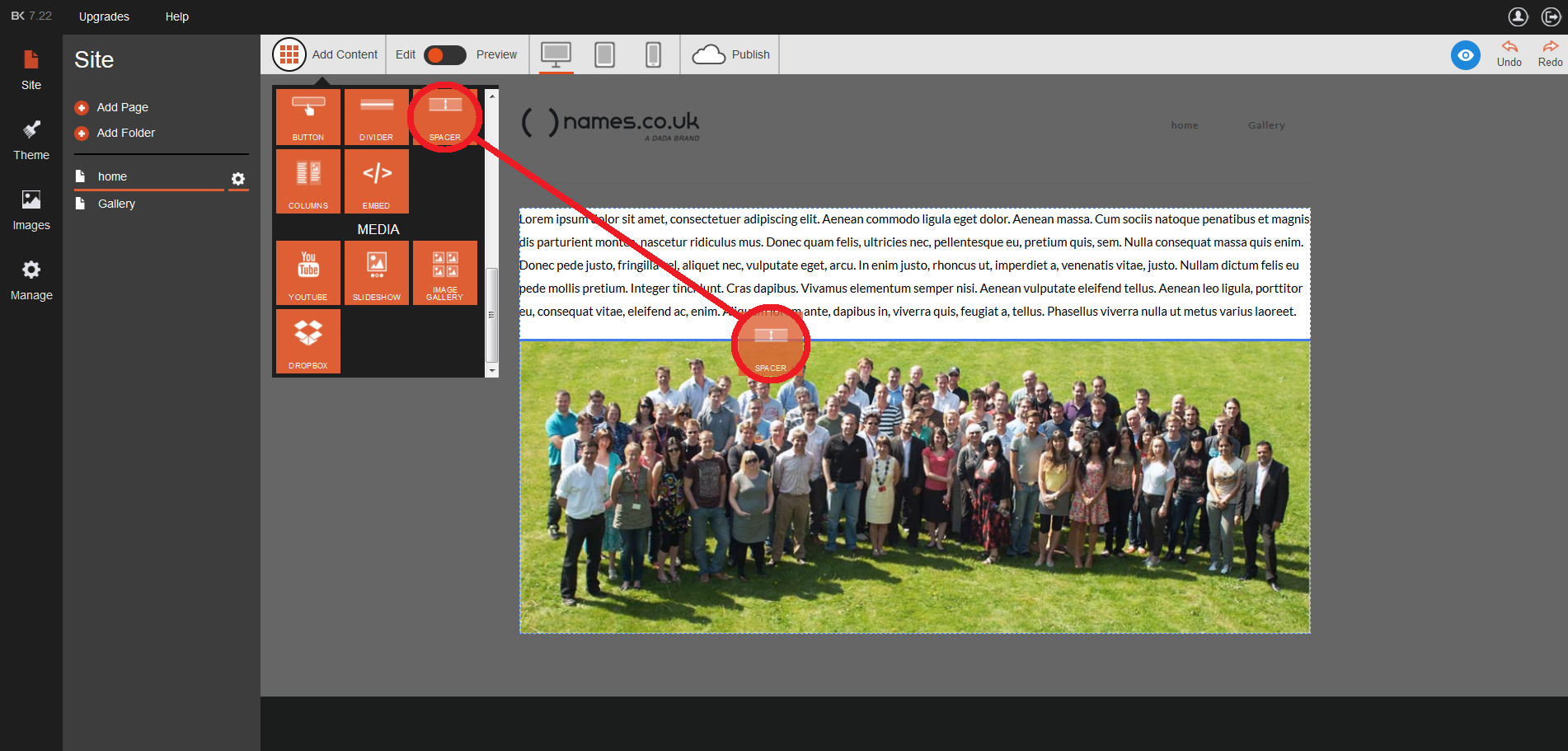 To edit the size of the space simply click on the spacer widget you have just placed and use the slider in the left column.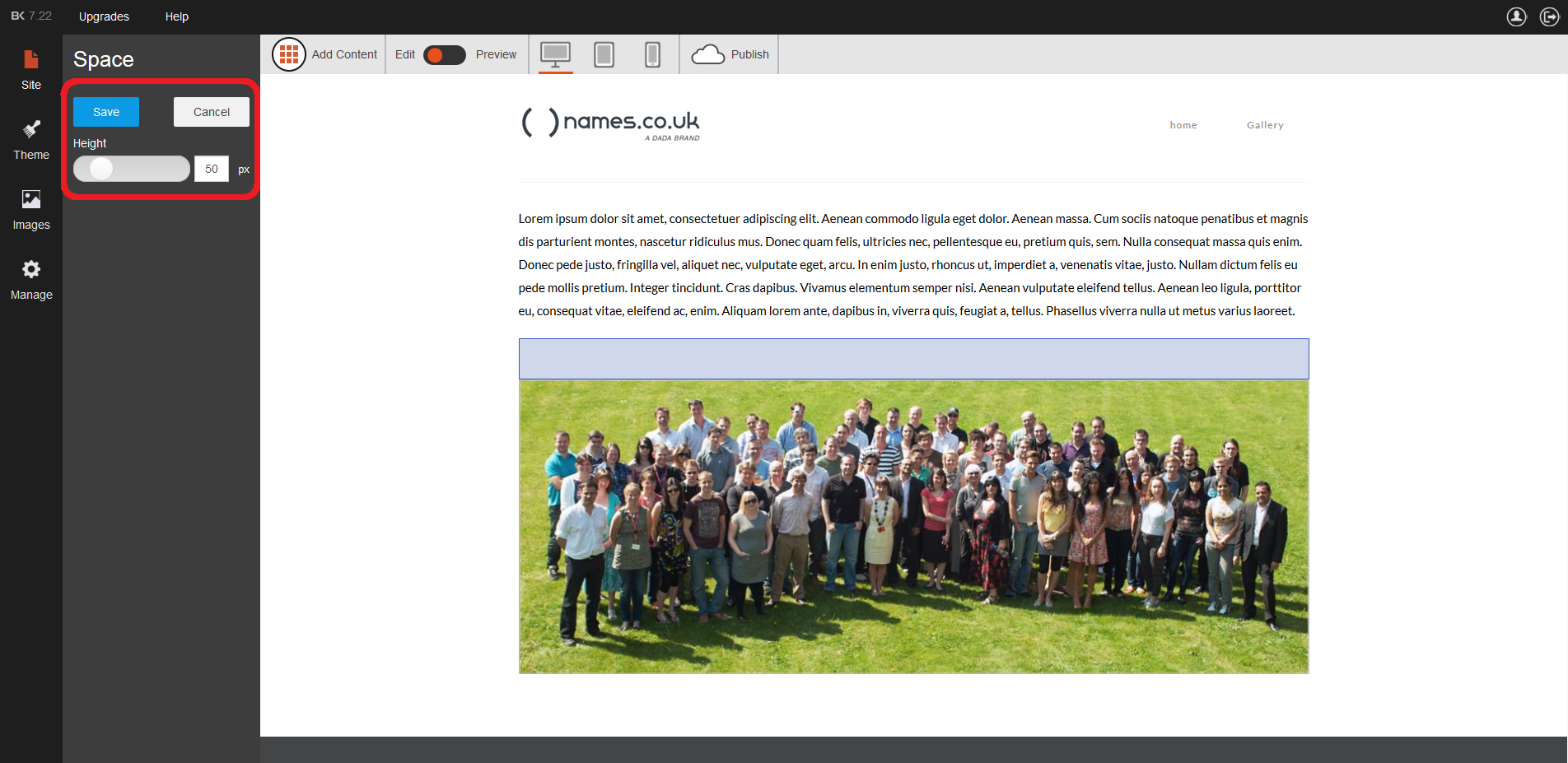 When you are happy just click
Save