Before you can add anything to your CloudSite website you will need to be logged into your website editor.

For help logging in please follow this guide to Getting Started with CloudSite / FreeSite
Adding a video to your Website is easy to do using the in built Youtube widget.
First select the widgets icon on the left menu,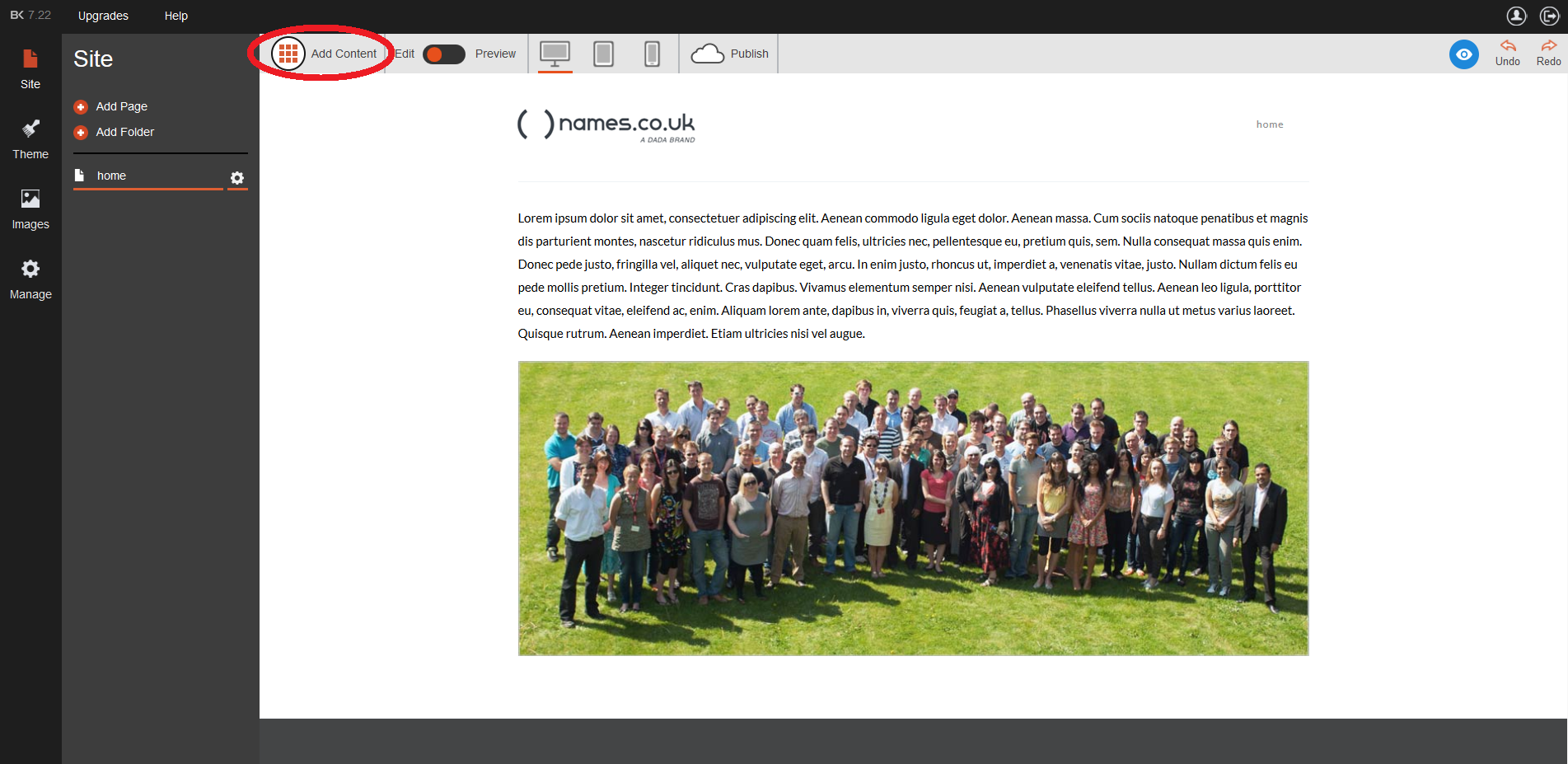 Next select the Youtube widget, found at the bottom of the list, and drag it to where you want your video to be.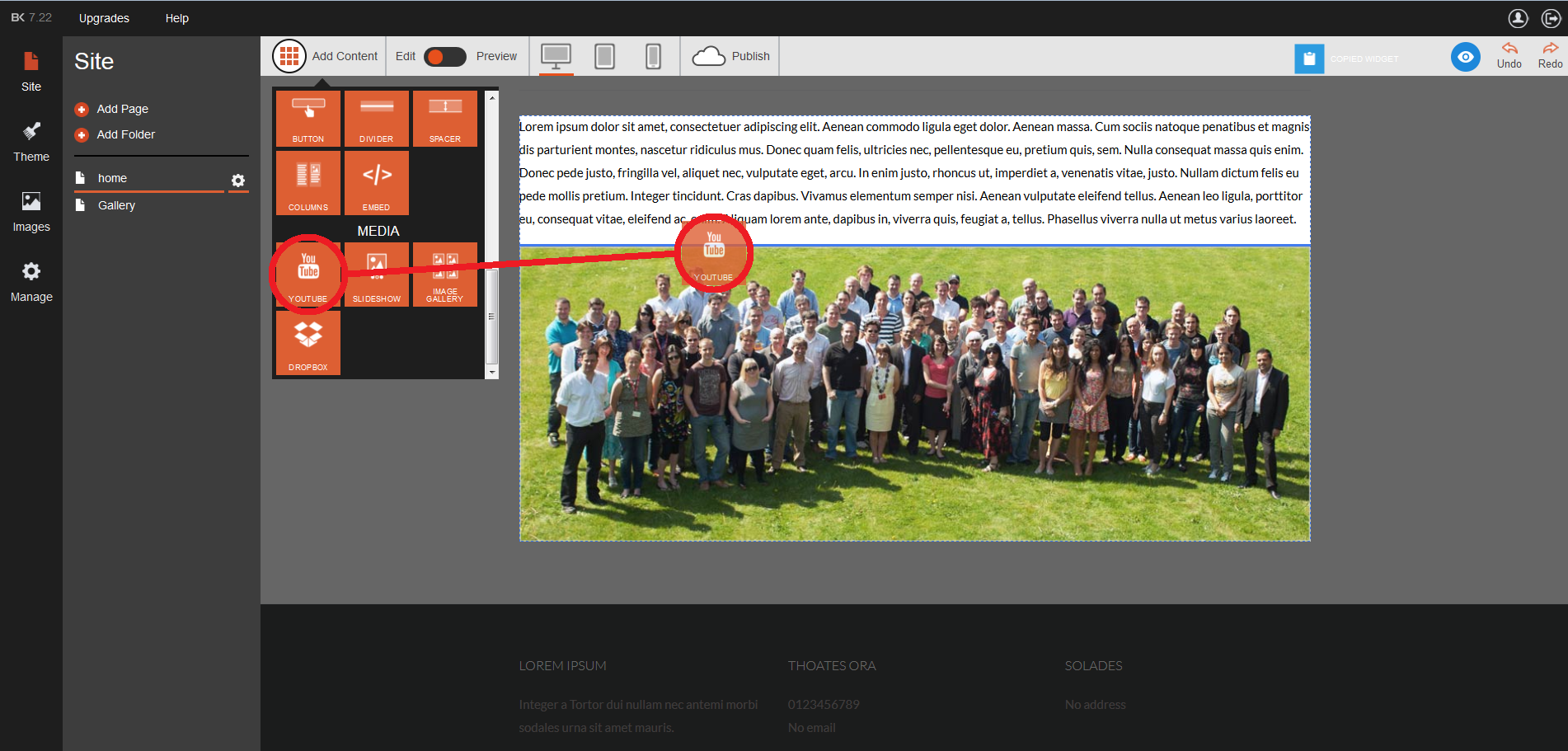 Now that the video frame is in place, click on it to open the settings on the left.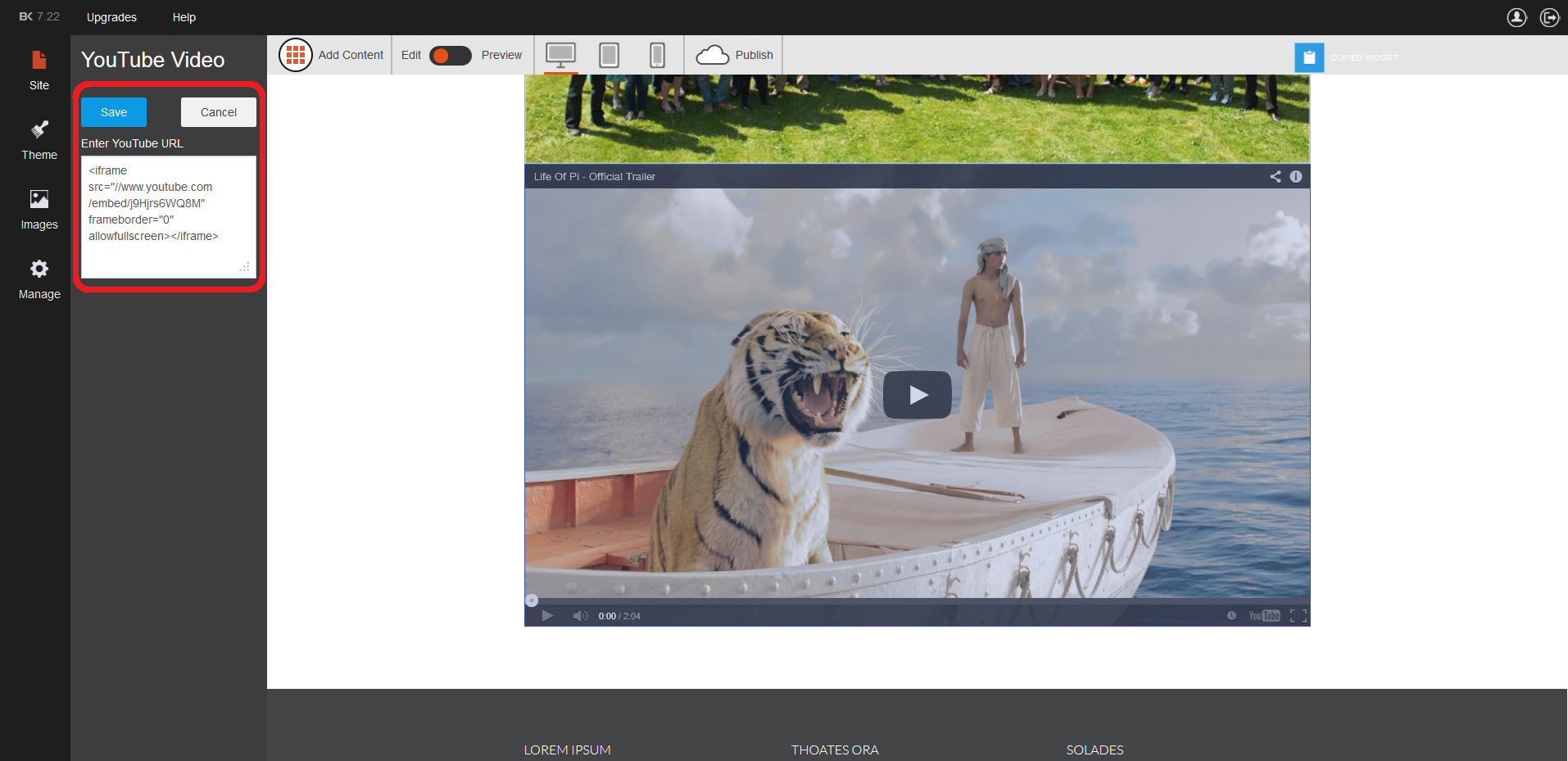 Now simply paste in the address of your Youtube video and click Save
If you do not know how to get the address or code for your video do not worry, just go to your video on Youtube then when the video is finished click on the Embed option under, share this video, to get your code, as shown below.