Before you can add anything to your CloudSite website you will need to be logged into your website editor.

For help logging in please follow this guide to Getting Started with CloudSite / FreeSite
Now that you are logged in let's make sure you have your images uploaded to your CloudSite by following this support article.
How to upload images to your CloudSite
Adding a SlideShow to your CloudSite is really easy, just follow these steps:
First select the Widgets button on the left hand column.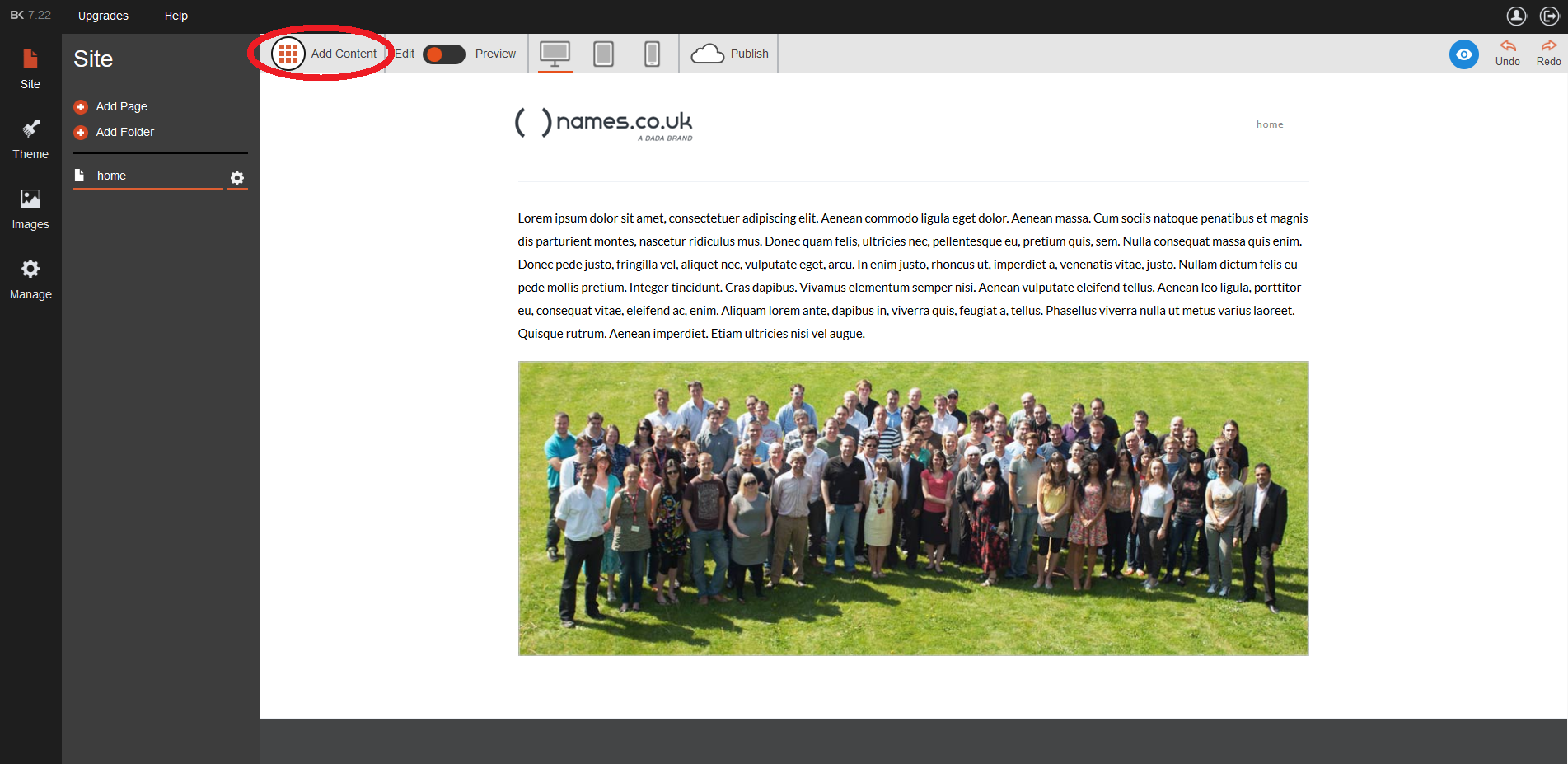 Next find the SlideShow widget and drag the it onto your page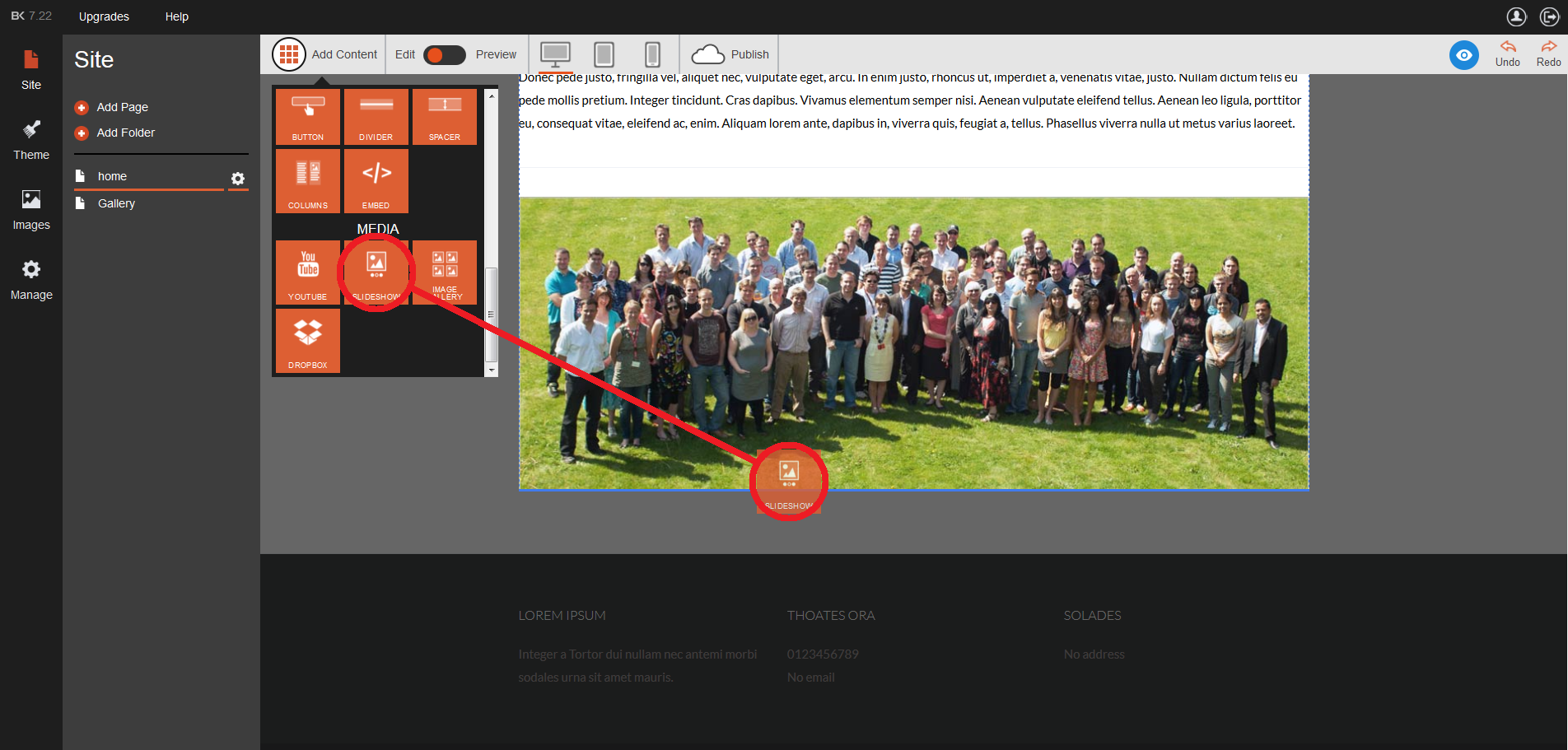 Selecting the SlideShow panel that you have just dragged over will open the SlideShow options. Simply click on Choose Images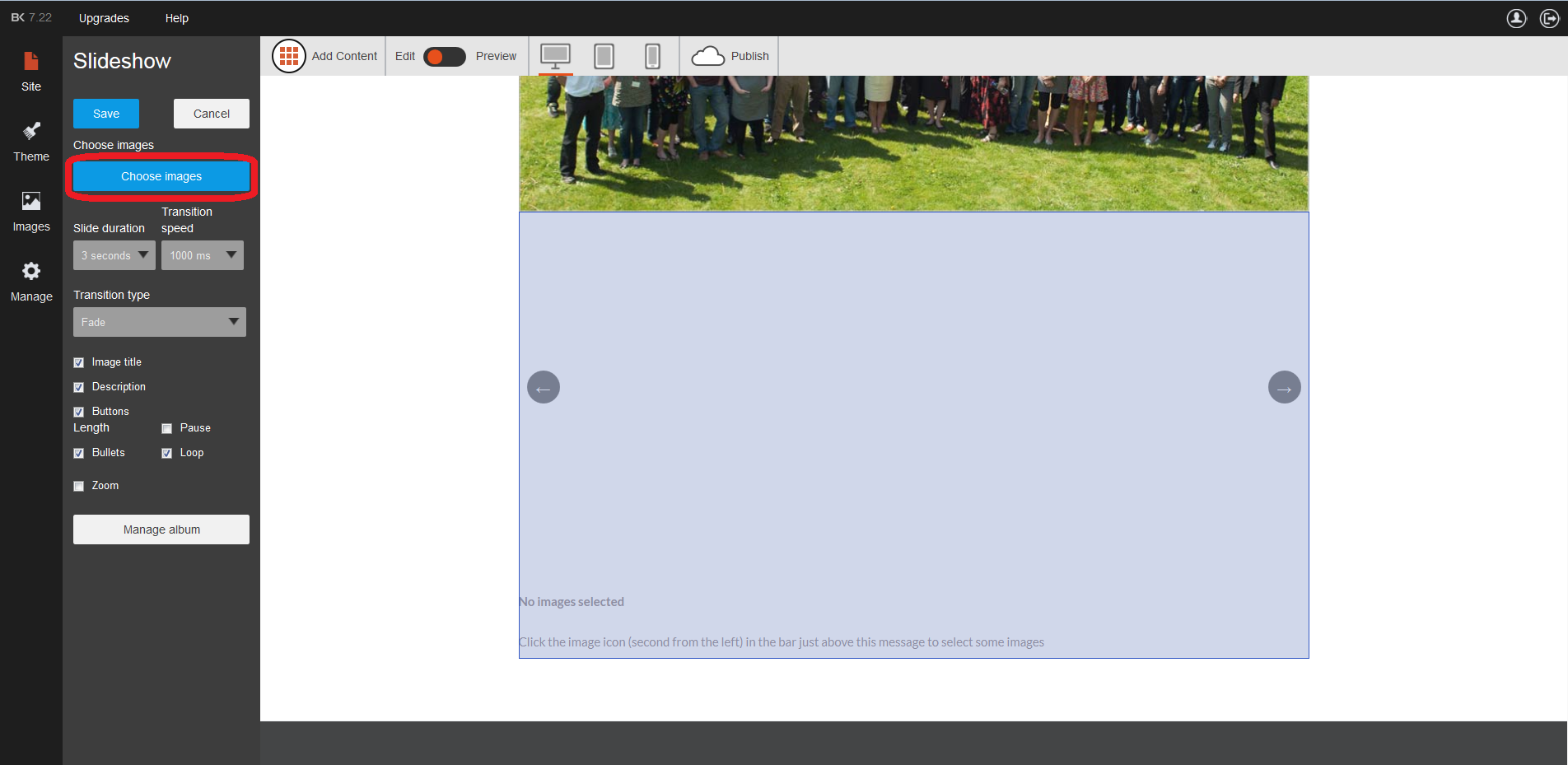 Then select the images you want to include in your SlideShow, the images with a tick are selected. When you are happy with your selection click Save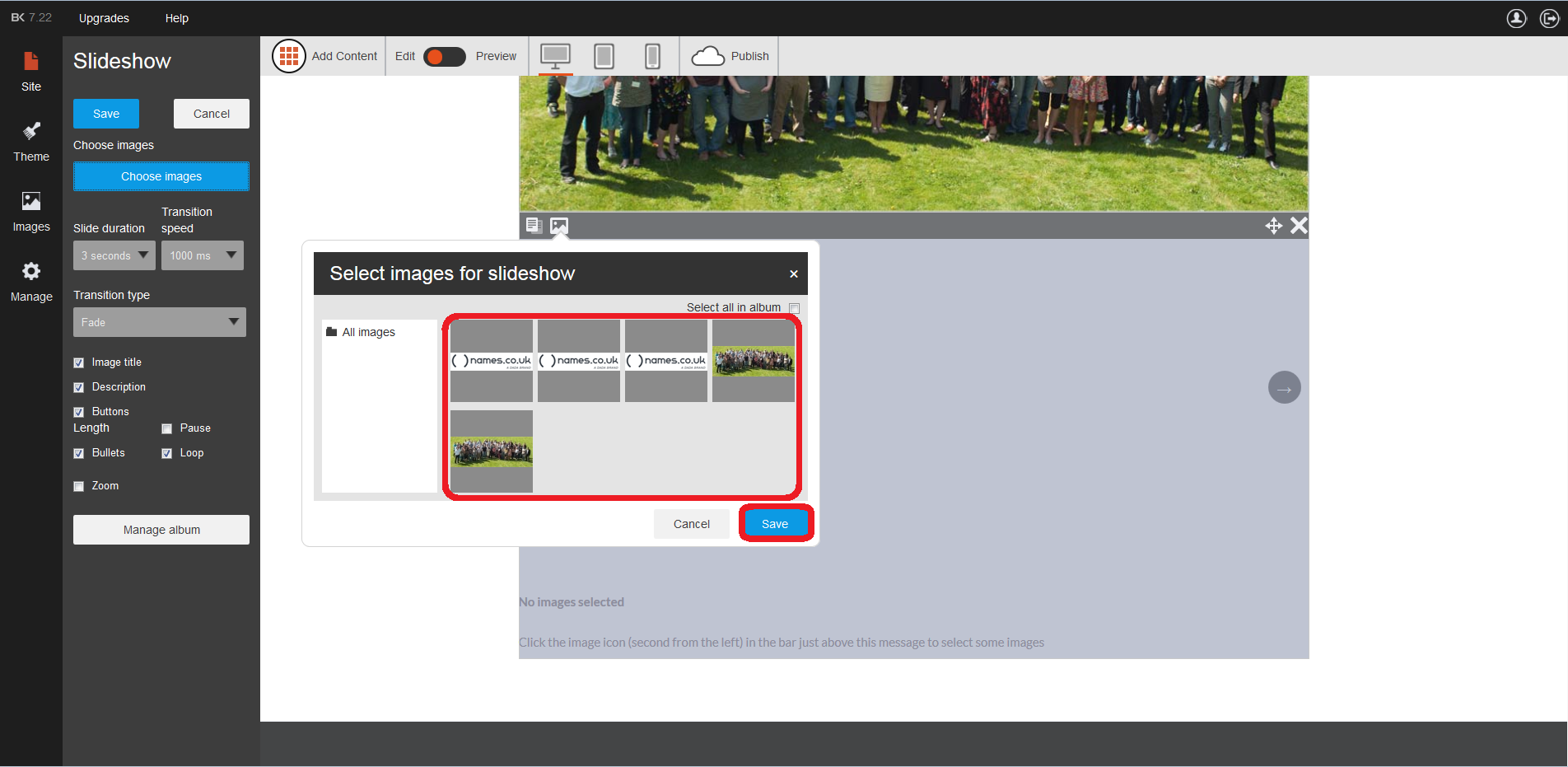 To make your changes live click
Publish