Before you can add anything to your CloudSite website you will need to be logged into your website editor.

For help logging in please follow this guide to Getting Started with CloudSite / FreeSite
Now that you are logged in let's please make sure you have uploaded the images to CloudSite. If you have not please follow this guide to upload your images.
How to upload images to your CloudSite
How to add images in CloudSite
Once you have your images uploaded click on Images on the left column.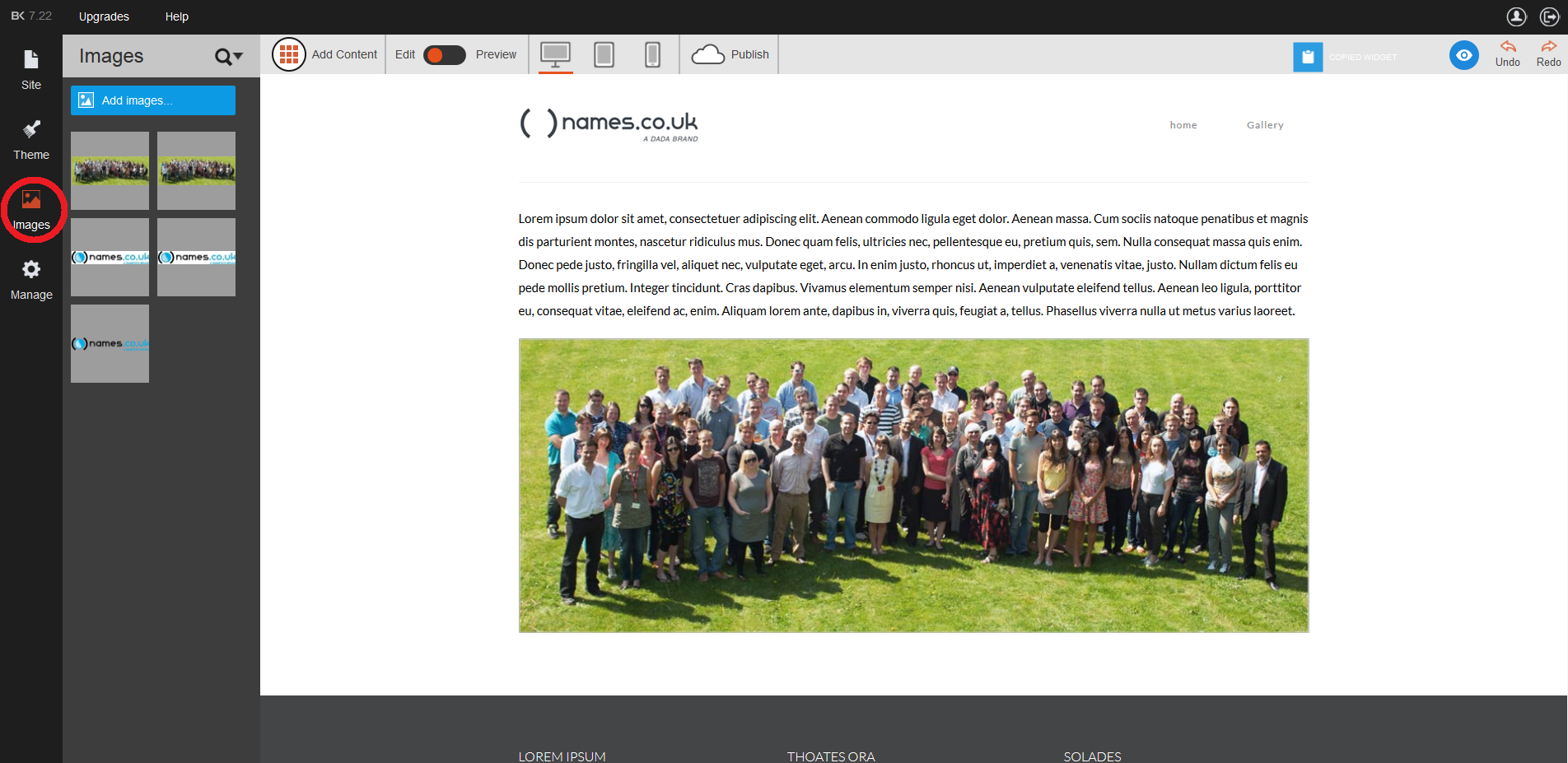 And drag the image to the desired location on your CloudSite.
And that is it, once you let go the image will be placed where you wanted.