Yes CloudSite will work on Tablets and mobile devices, also you can preview what it will look like in your CloudSite editor.
Simply select one of the device symbols at the top of your editor page
For help getting into your editor please follow the link below.
Getting Started with CloudSite / FreeSite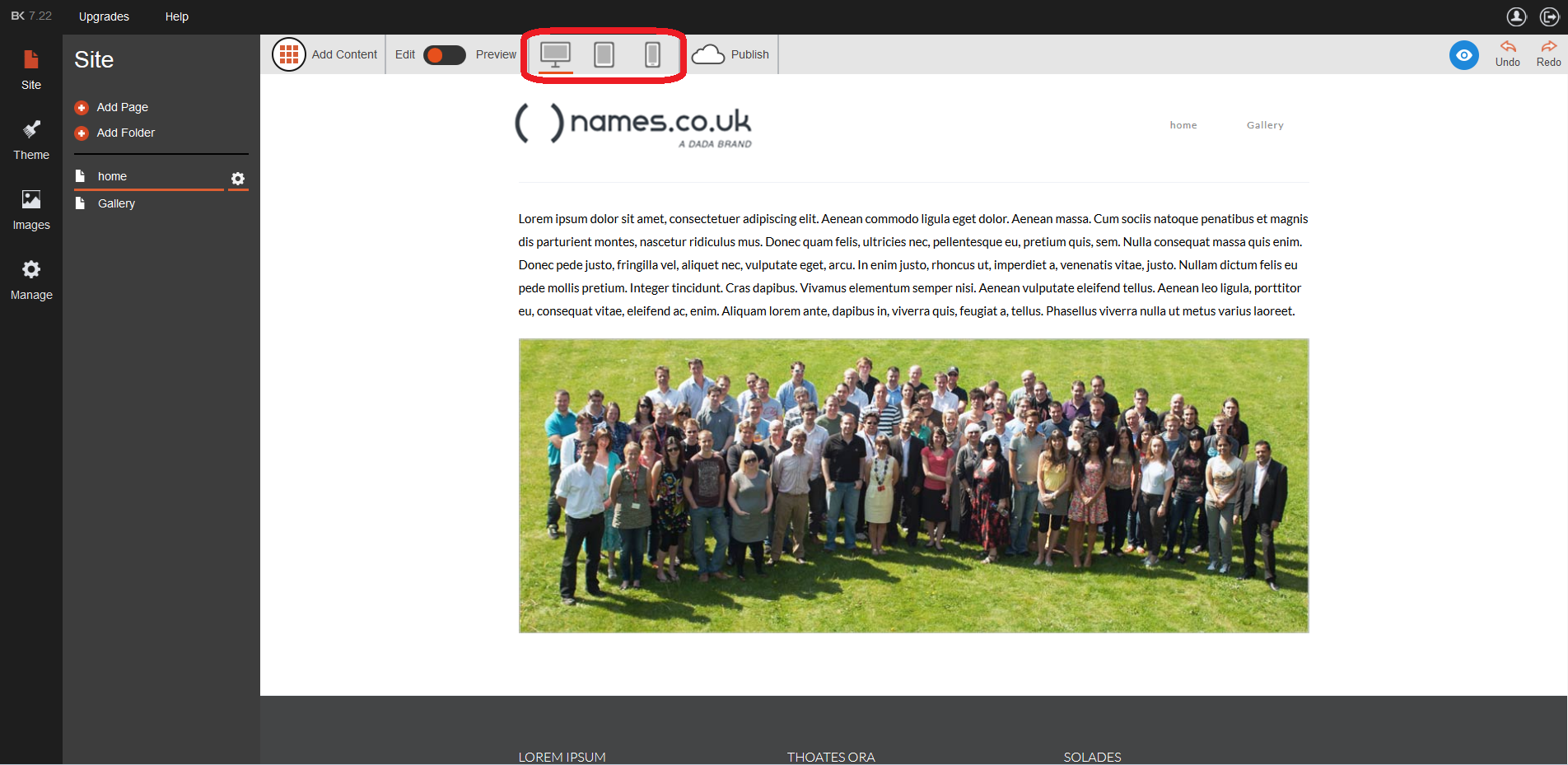 Here we see the view from a Tablet device.
If you want to see the horizontal view just click on the Tablet icon again.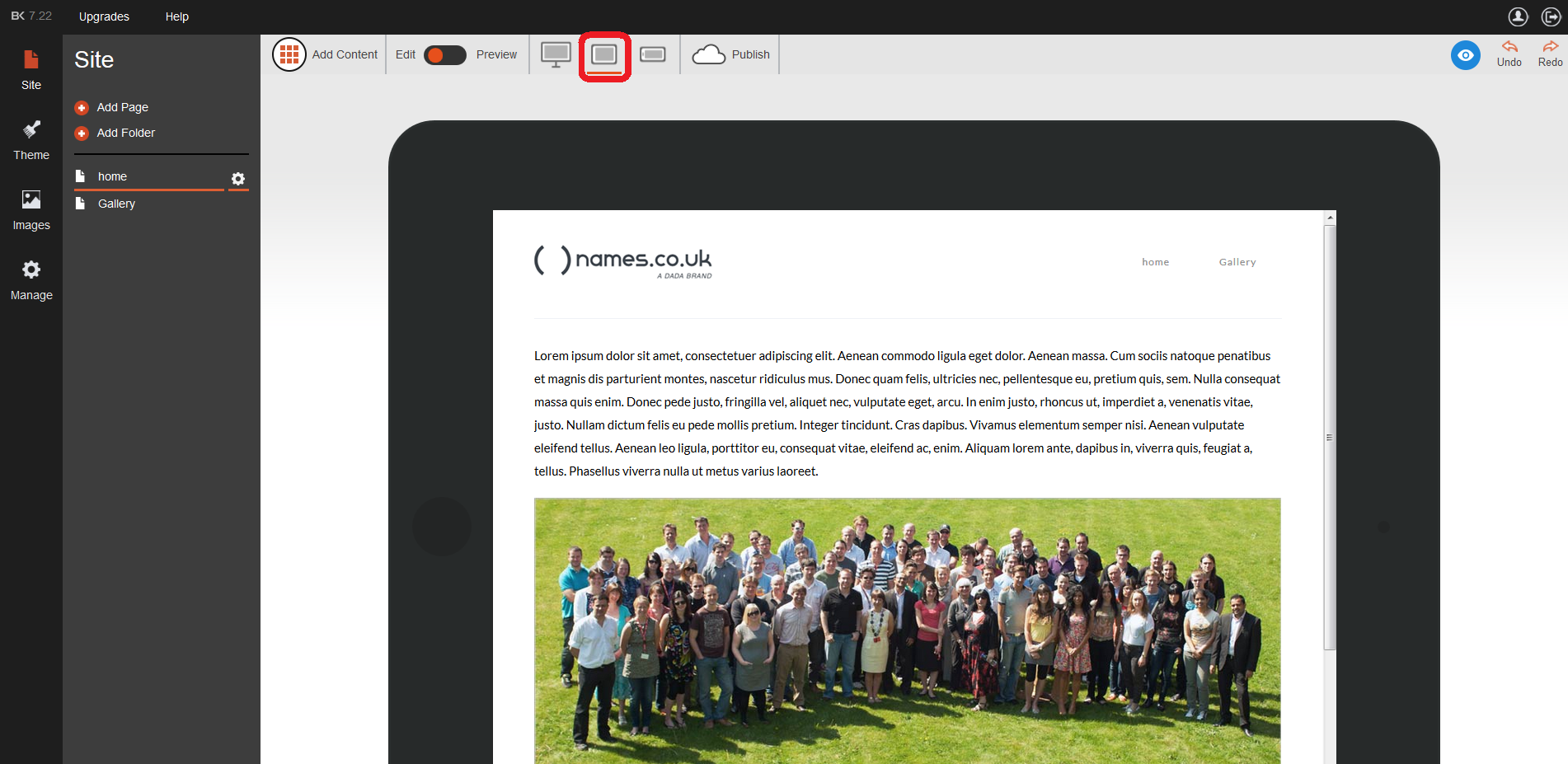 The same goes for mobile devices, just click on the mobile devices icon at the top.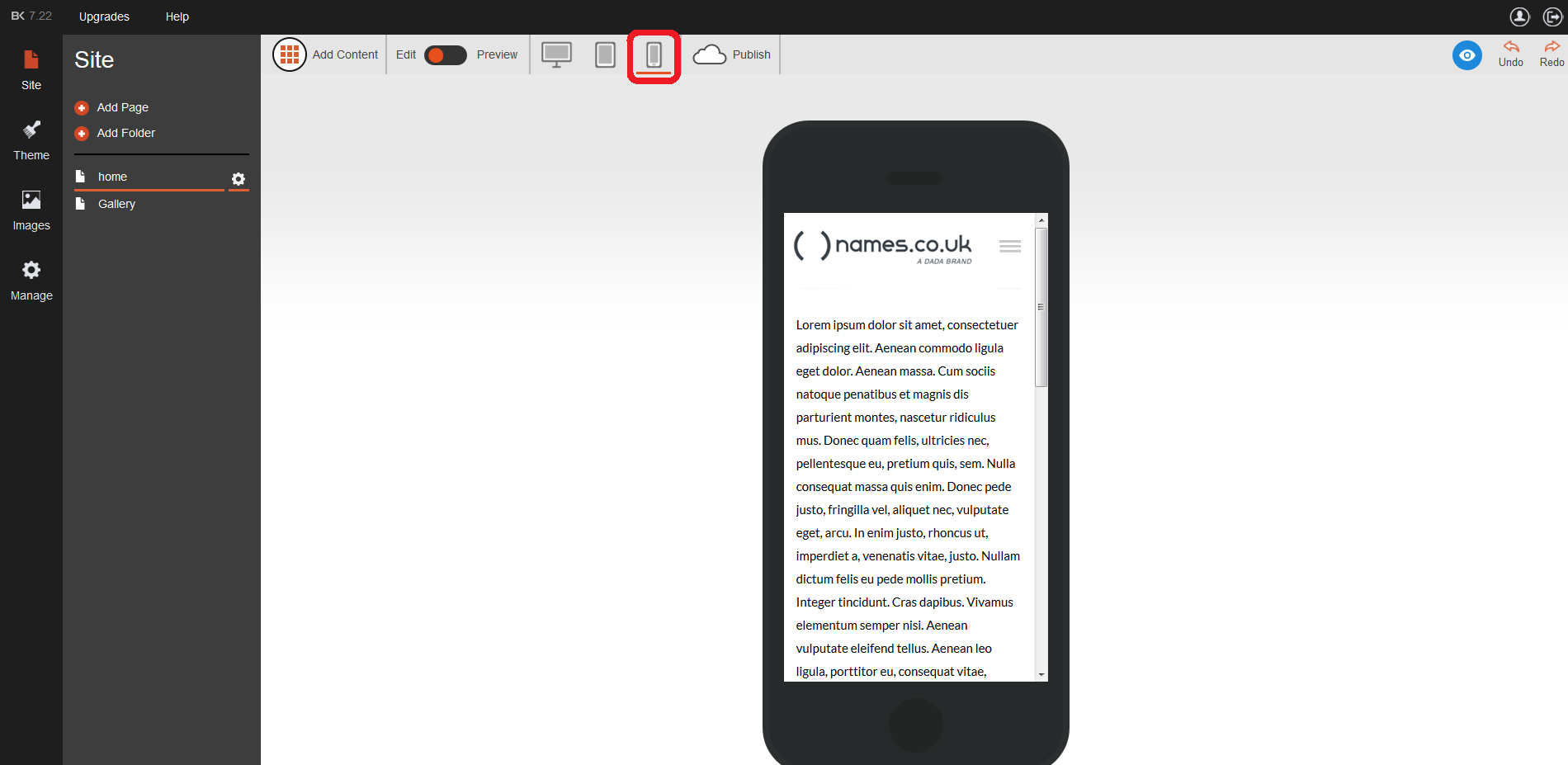 And again click on the mobile icon for a second time to rotate the image from vertical to horizontal and back again.