How to import an existing script into 1 Click Install.
Important
This article assumes that you have an existing installation of a supported 1 Click Install script (Wordpress, Joomla etc). By importing it into our 1 Click Install site you will benefit from automatic script updates and easy to use backup and site restore tools. If you do not have an existing script on your site and want to install one please read the How to install a 1 Click Install script tutorial.
In this example we will be using a Wordpress install as an example.
- Step 1: Log into your Online Control Panel and click on 'Domain Names' at the top of the left hand menu.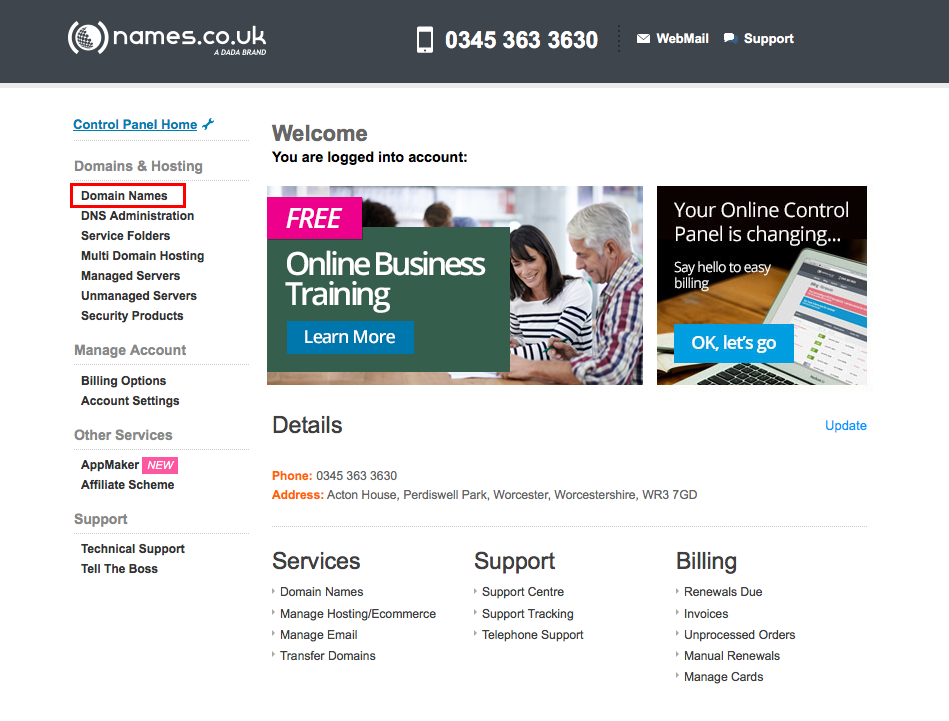 - Step 2: Click on the domain name within your account that the software is already installed on.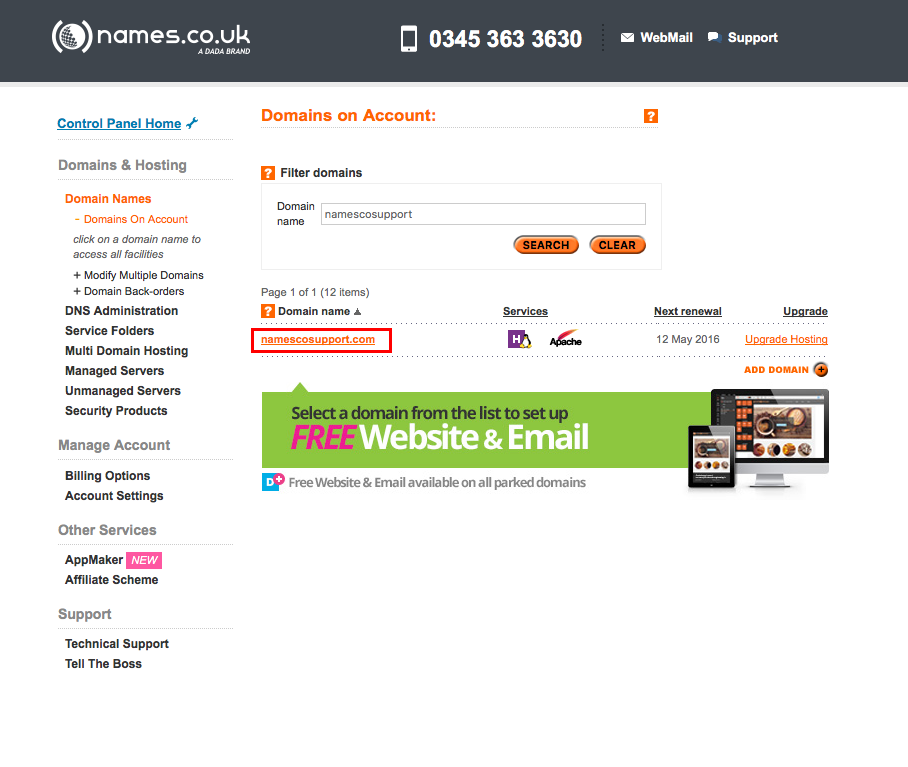 - Step 3: Click on Scripts & 1-Click Installs from the left hand menu.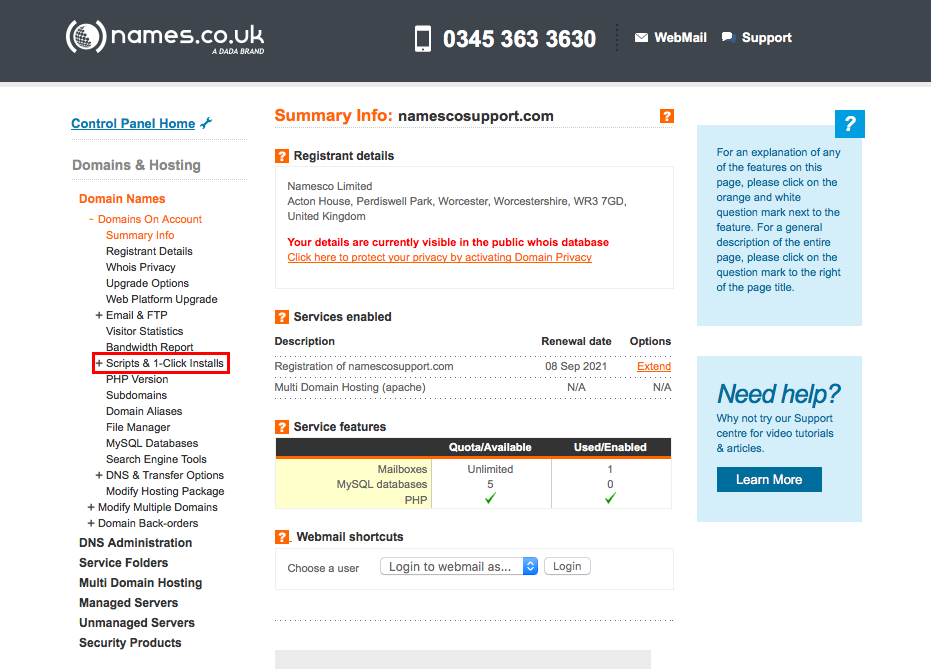 - Step 4: Select the 'Click Here' link to enter the Softaculous web pages.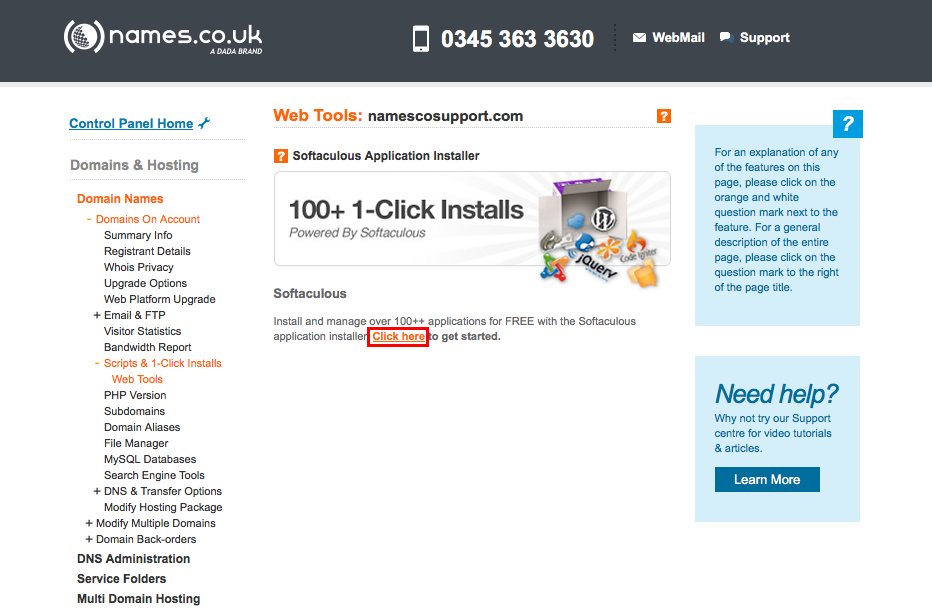 - Step 5: Choose the software from the list that you want to import. In this example its Wordpress so click on Blogs and Wordpress from the list.
- Step 6: Click on Import and then type in the location of the install (/wordpress for example). Then click Import.
Once the install has been imported you will receive a message similar to the one below.
- Step 7: Click the Home link. If the script you are using is not the most recent version you will be requested to update the script.
- Step 8: Click the update icon
then on the following screen click Upgrade. The latest version will automatically be applied.
1 Click Install - Powered by Softaculous