Deleting a 1 Click Install script

Warning - Deleting an installation will remove all files and data. Unless you have a stored backup you will not be able to recover your data.
- Step 1: Log into your Online Control Panel and click on 'Domain Names' at the top of the left hand menu.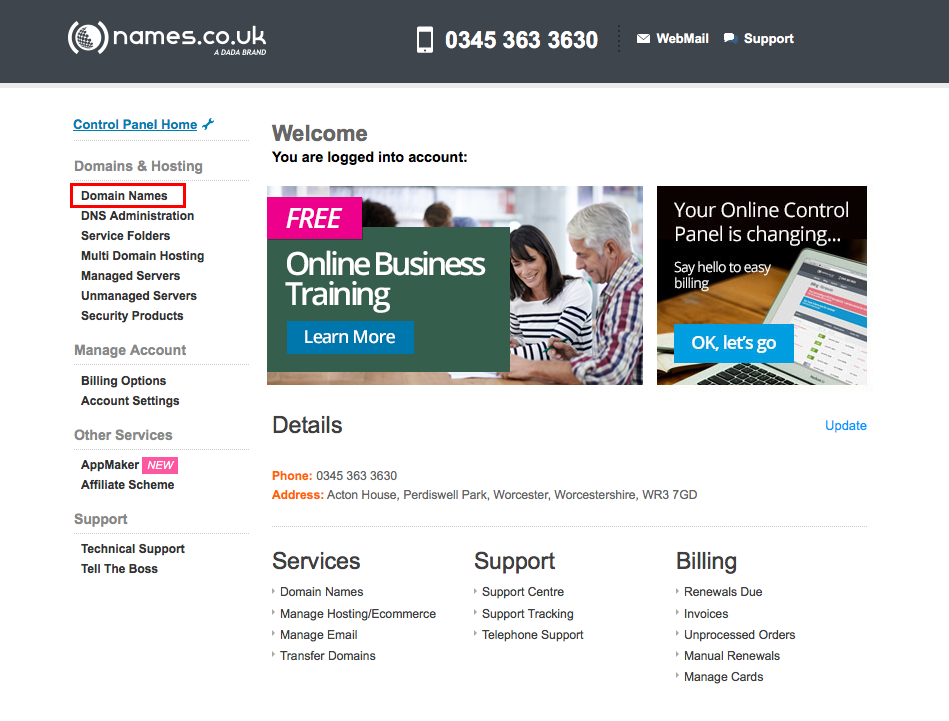 - Step 2: Click on the domain name within your account that you want to remove the install from.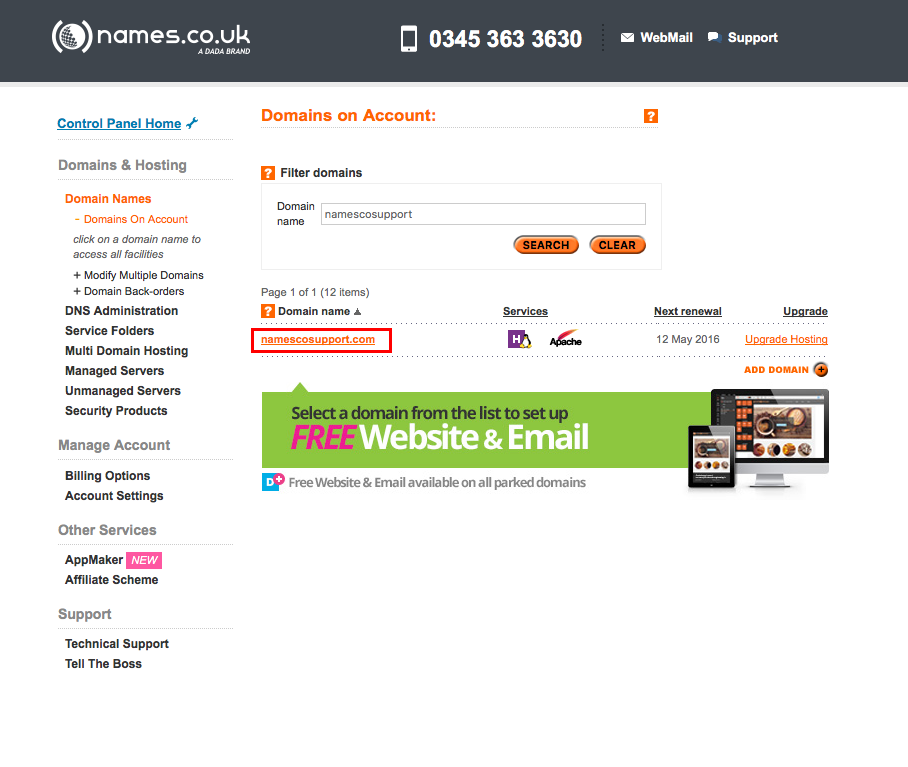 - Step 3: Click on Scripts & 1-Click Installs from the left hand menu.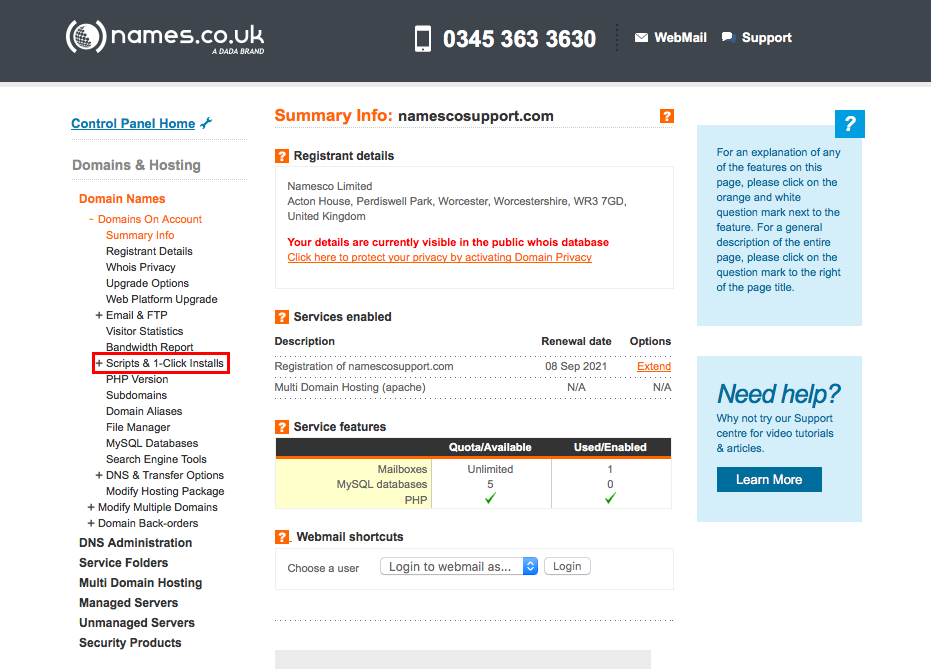 - Step 4: Select the 'Click Here' link to enter the Softaculous web pages.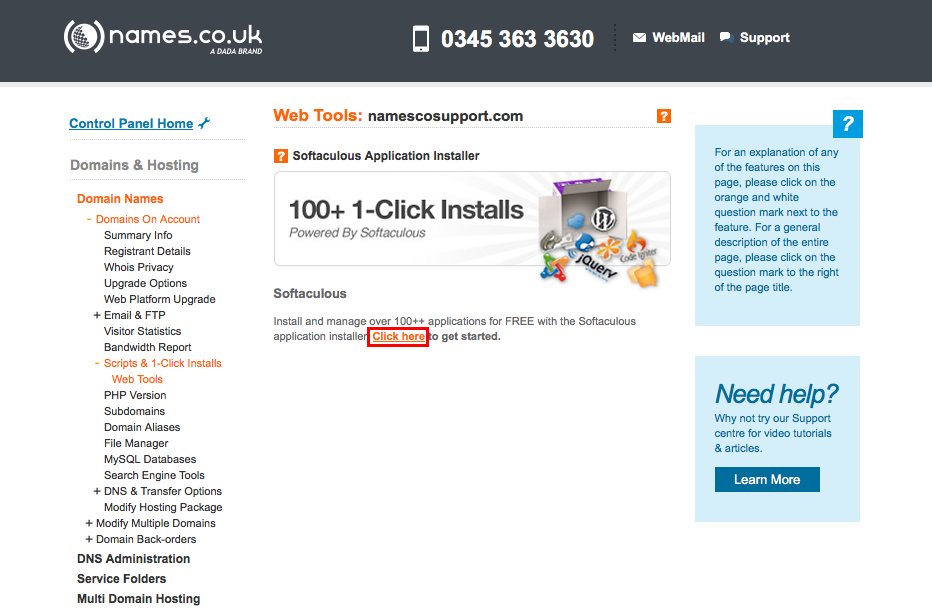 - Step 5 : At the top of the page click on the All Installations icon. Here you will see a list of all the applications you have installed.

- Step 6 : Click on the Remove icon.

[/paragraph]
- Step 7: When the page refreshes click the Remove Installation link and the 1 Click Install script will be deleted from our servers.