How to change your password on iPhone/iPad (Includes setup for iOS 10)
- 1. From the home screen, select 'Settings'.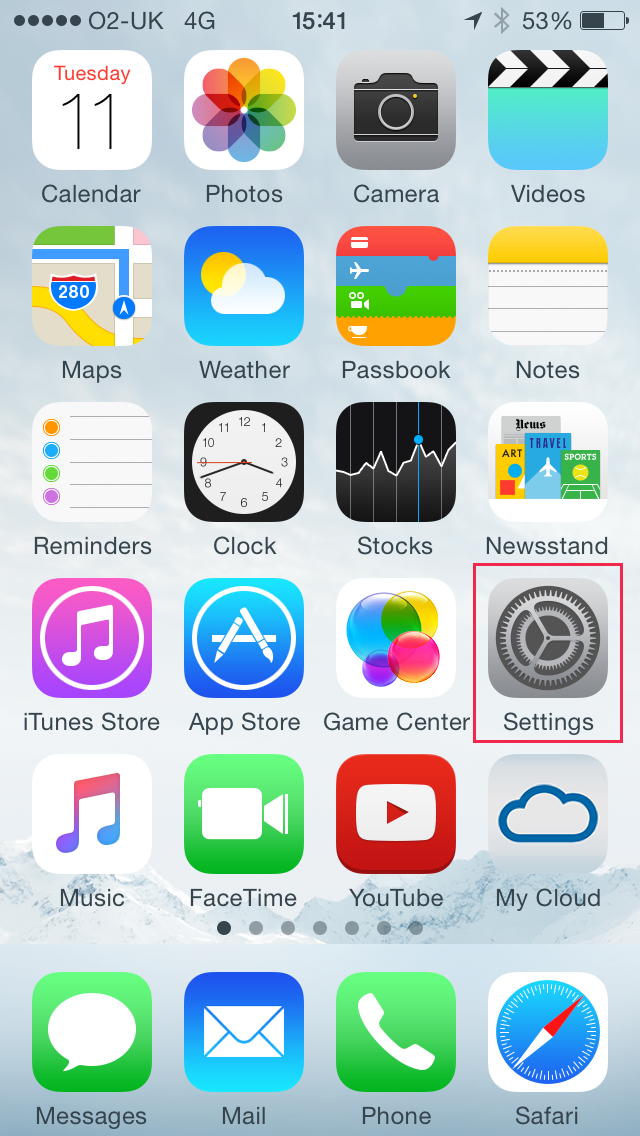 - 2. Scroll down the Settings menu and select 'Mail, Contacts, Calendars'.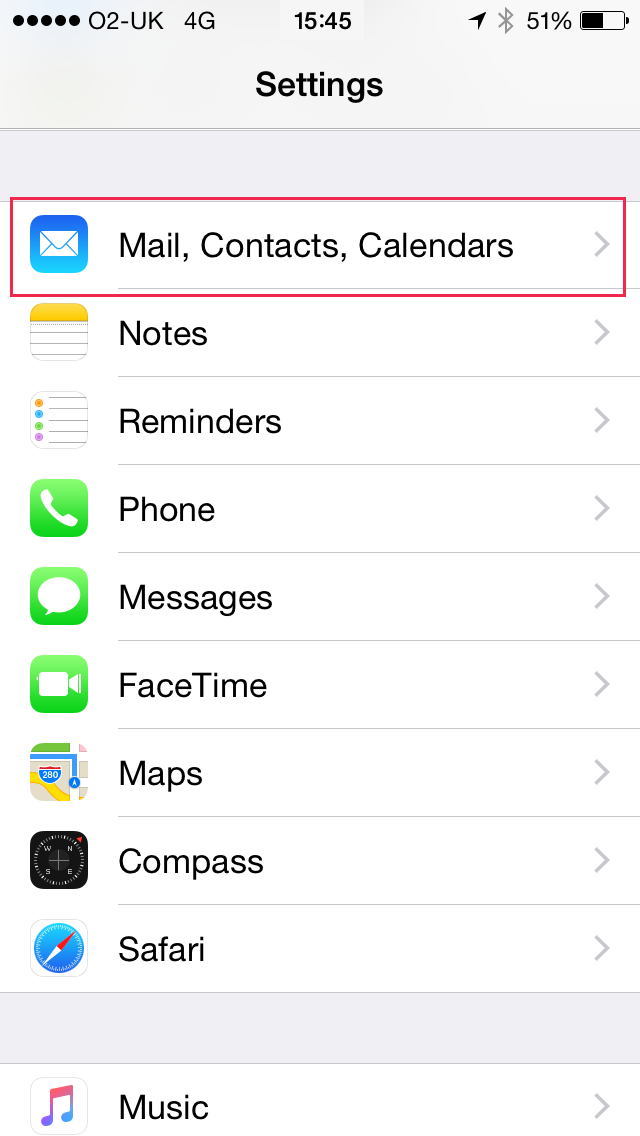 - 3. Select the account you want to update.
- 4. You may or may not see this screen, depending on the type of account you have configured, if you see it then click the IMAP account, if not then proceed to the next step.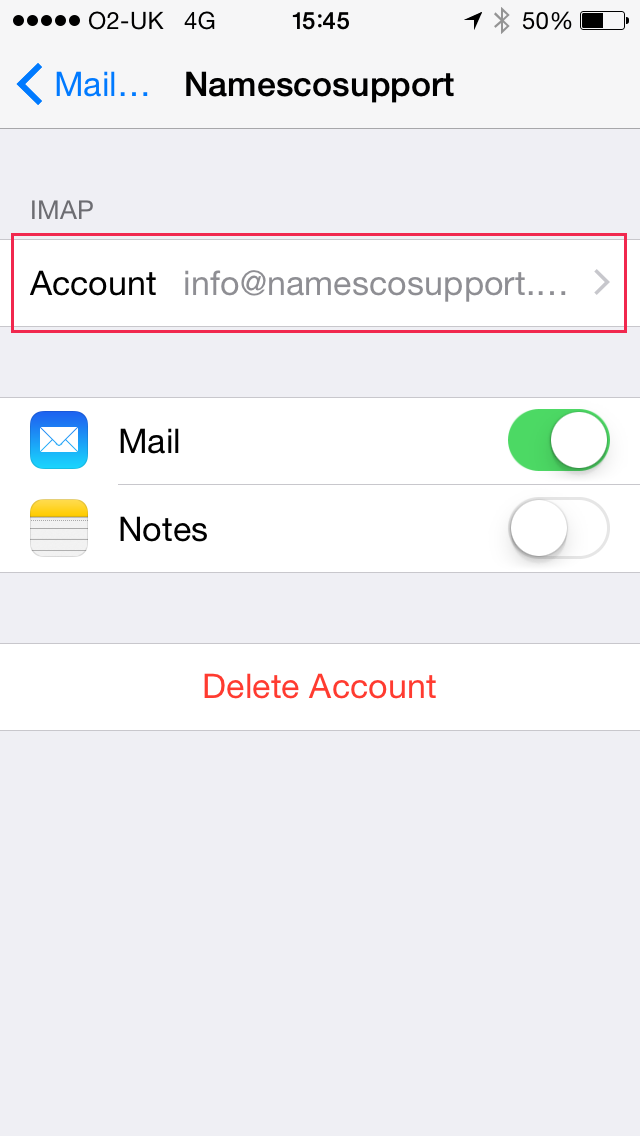 - 5. On the list of settings, select the SMTP server from the 'Outgoing Mail Server' section.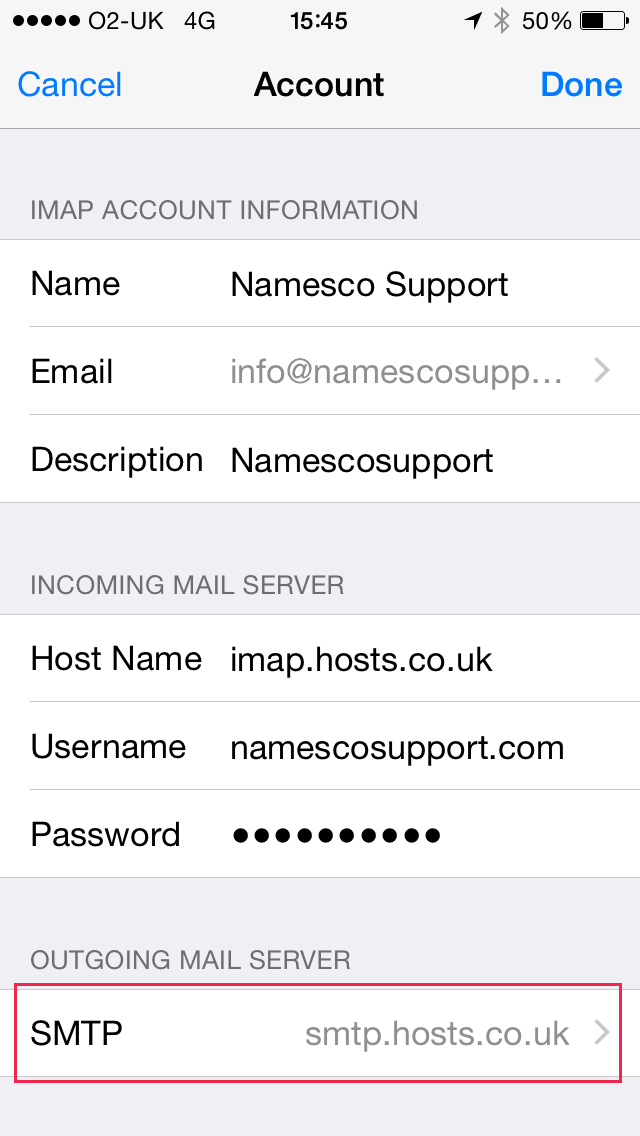 - 6. Select the primary server.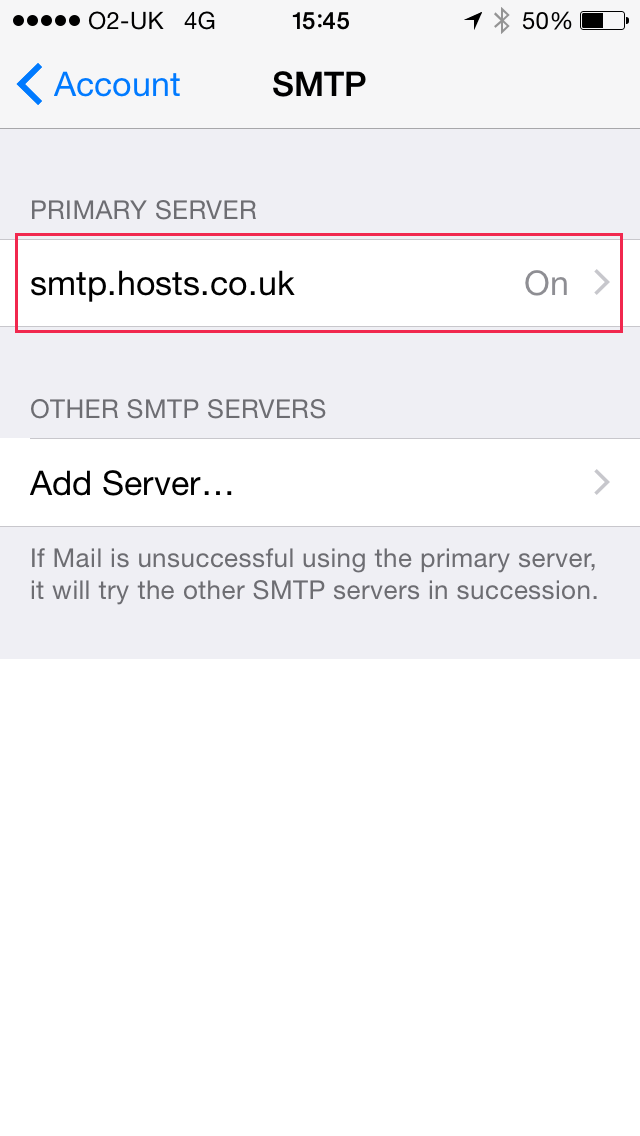 - 7. Remove the current password and enter your new one in its place.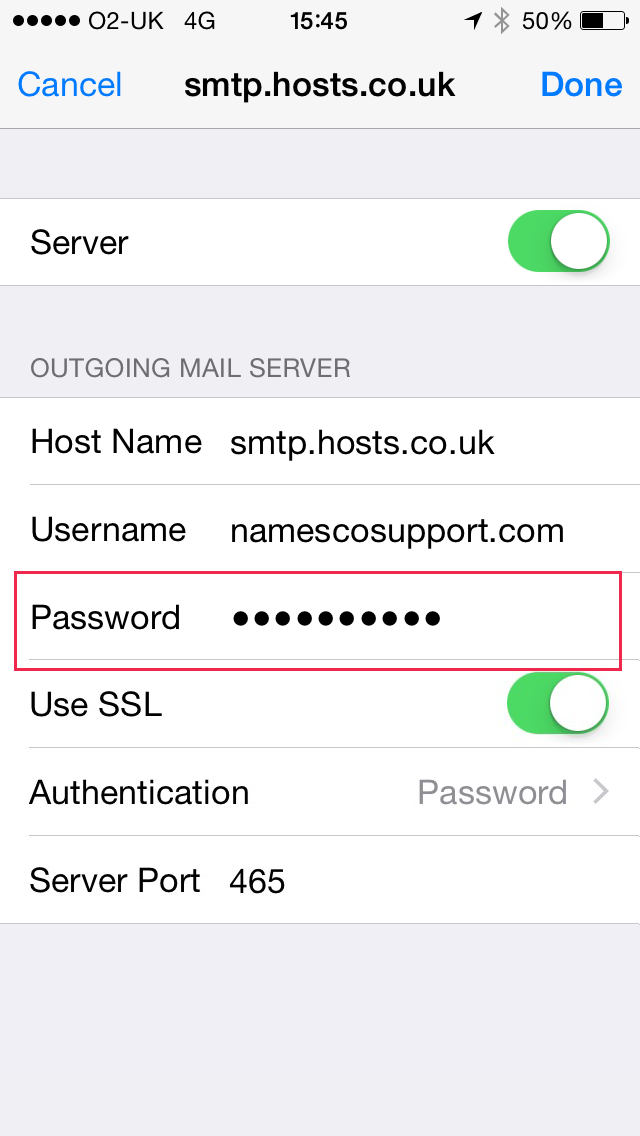 - 8. When you are finished, press Done, this will verify and save the information you have entered.