You can now pay for new goods and set up recurring payments using your Amazon account. Many people prefer not to give card information to lots of different companies over the internet and for those people making payments via Amazon is an ideal solution, it's also a quicker way to pay!
- When you reach this page of our shopping cart, you are presented with different payment options, to pay with Amazon, select the yellow graphic 'Pay with Amazon'.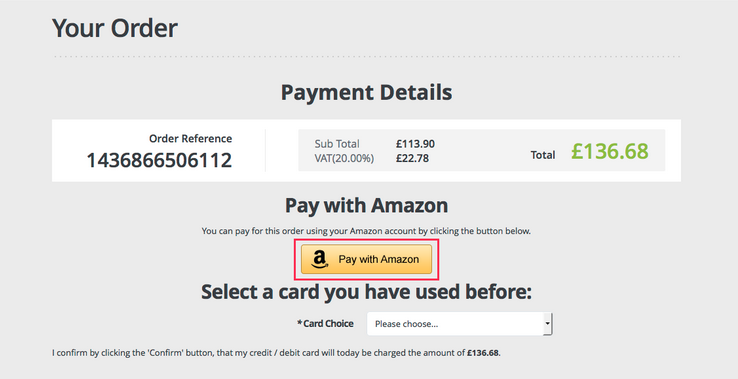 - A new window will appear on the screen prompting you to login to your Amazon account. Note the padlock in the address bar, followed by the 'eu.account.amazon.com' URL, preceded by the letters 'https' indicating that this is a secure connection.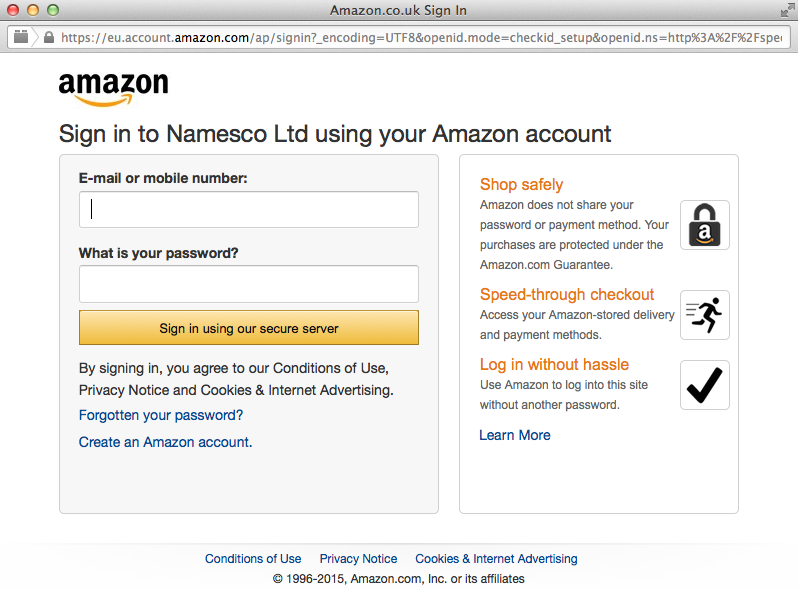 - Once you have logged in via the Amazon window, Amazon will confirm that you wish to share your information with names.co.uk, to do so, press Okay or you can cancel or close the window and continue with another method of payment in our shopping cart.
- Once you have pressed 'Okay' to confirm that you wish to pay by Amazon, the Amazon window will disappear and you'll be returned to our shopping cart, where you can scroll to the bottom of the web page and press 'Continue' to complete your purchase.