Select the Mail menu and click Preferences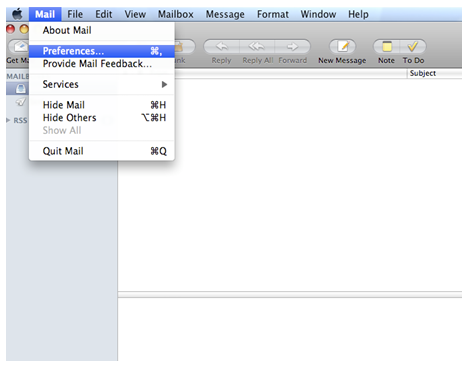 Choose the Accounts tab.
From the Outgoing Mail Server (SMTP) drop down menu at the bottom of the screen, choose the option Edit SMTP Server List.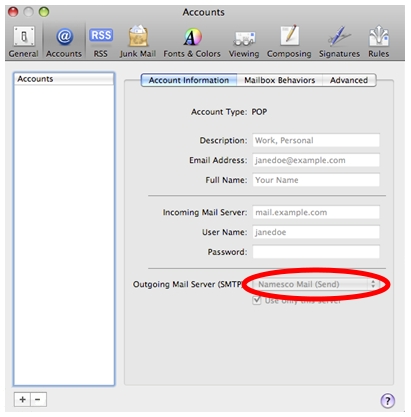 Once you have clicked on the Server name you can then select from two tabs Account information and Advanced, as shown below.
Account Information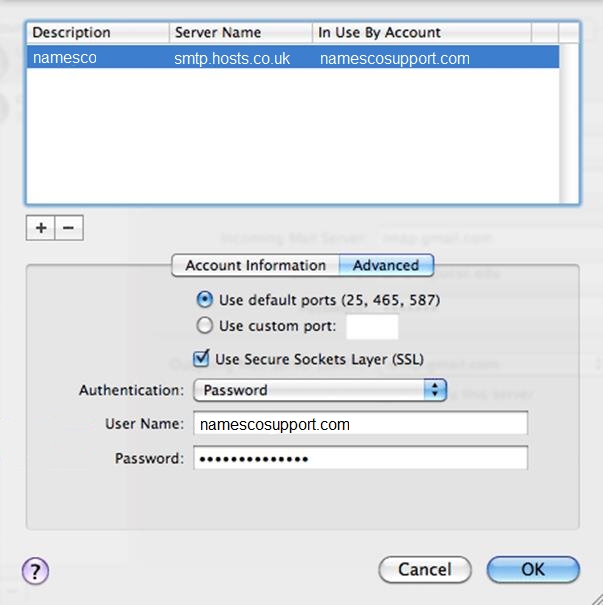 Advanced