If you are going to use PayPoint as a payment option you can set this up through your Ecommerce back office.
PayPoint is available to use on our Professional, Premium and Platinum Ecommerce packages and can be activated by following the steps below.
First you will need to log into your Ecommerce back office, if you have not logged in before please see this article on how to do so How to log into your Ecommerce back office.
Now that you are logged in, navigate to Settings and Payment.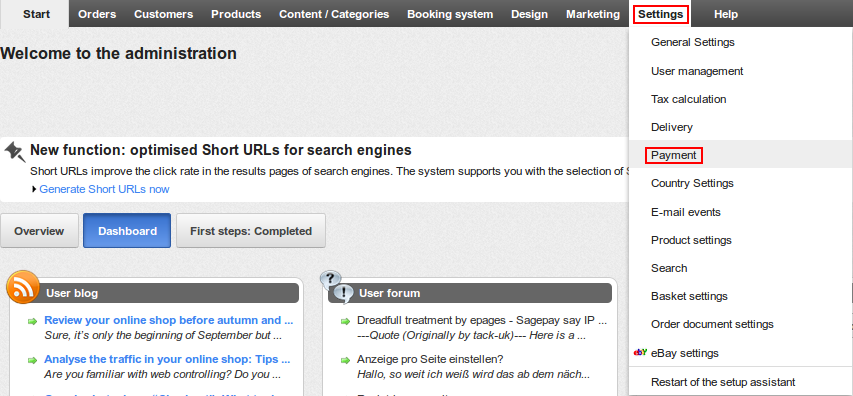 If your desired payment method is not displayed under Payment methods you can add it by clicking on the drop down box labelled Select entry.
Once selected click the Plus icon to add it to the list.

Now we have the Payment Method of choice added you will need to enter a few details before activating it, to do this click on the Complete it option as shown below.
You have three different versions of PayPoint to choose from, please select the relevant type of payment as per your account with Paypoint.

On the next page are a list of instructions regarding signing up to and using a PayPoint account, if you have not already done so I recommend following all of these steps.
Once you have done this fill in the Access data from the information you have obtained from PayPoint.
Finally select your Operational mode, any Age-restriction and the Validity period you would like on your Ecommerce Shop.