Follow these steps to add Skrill as a payment method in your store.
Please note as with other 3rd party payment gateways a merchant account is required. This can be provided by Skrill as part of this process.
Login to your Online Control Panel, select the domain with your Ecommerce package and click on Ecommerce in the left hand menu
Click on the link Manage your Ecommerce shop
In the Ecommerce Admin Panel, select Settings then click on Payment from the drop down list, then click on the Payment Methods tab
Tick the box next to 'Skrill' and then click on Complete it.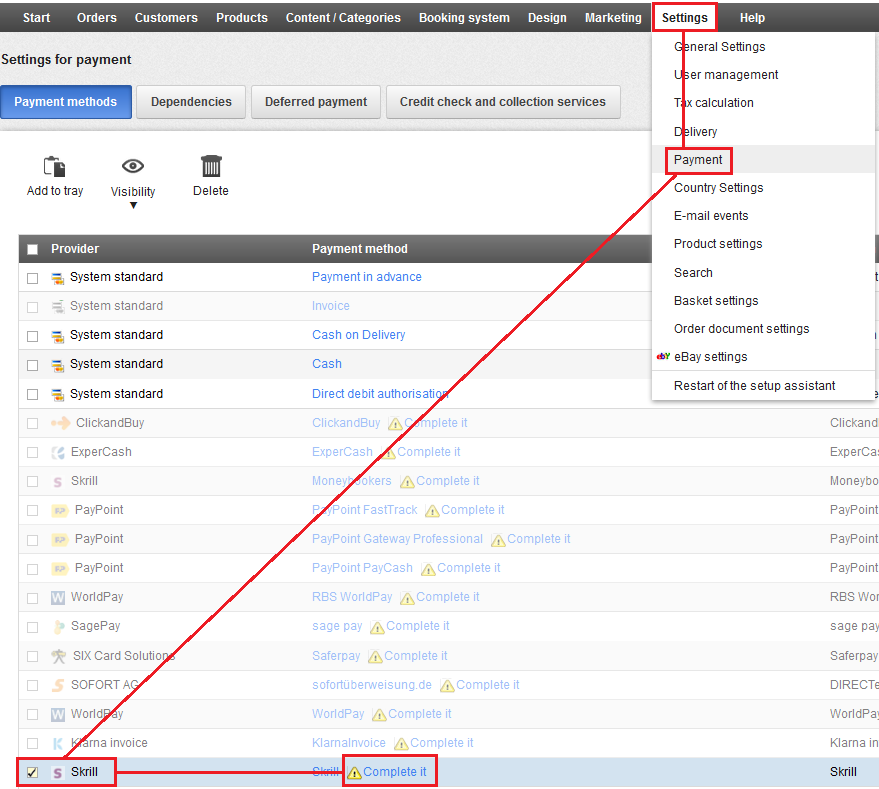 Follow the instructions listed, remembering to click on the Save button as you go.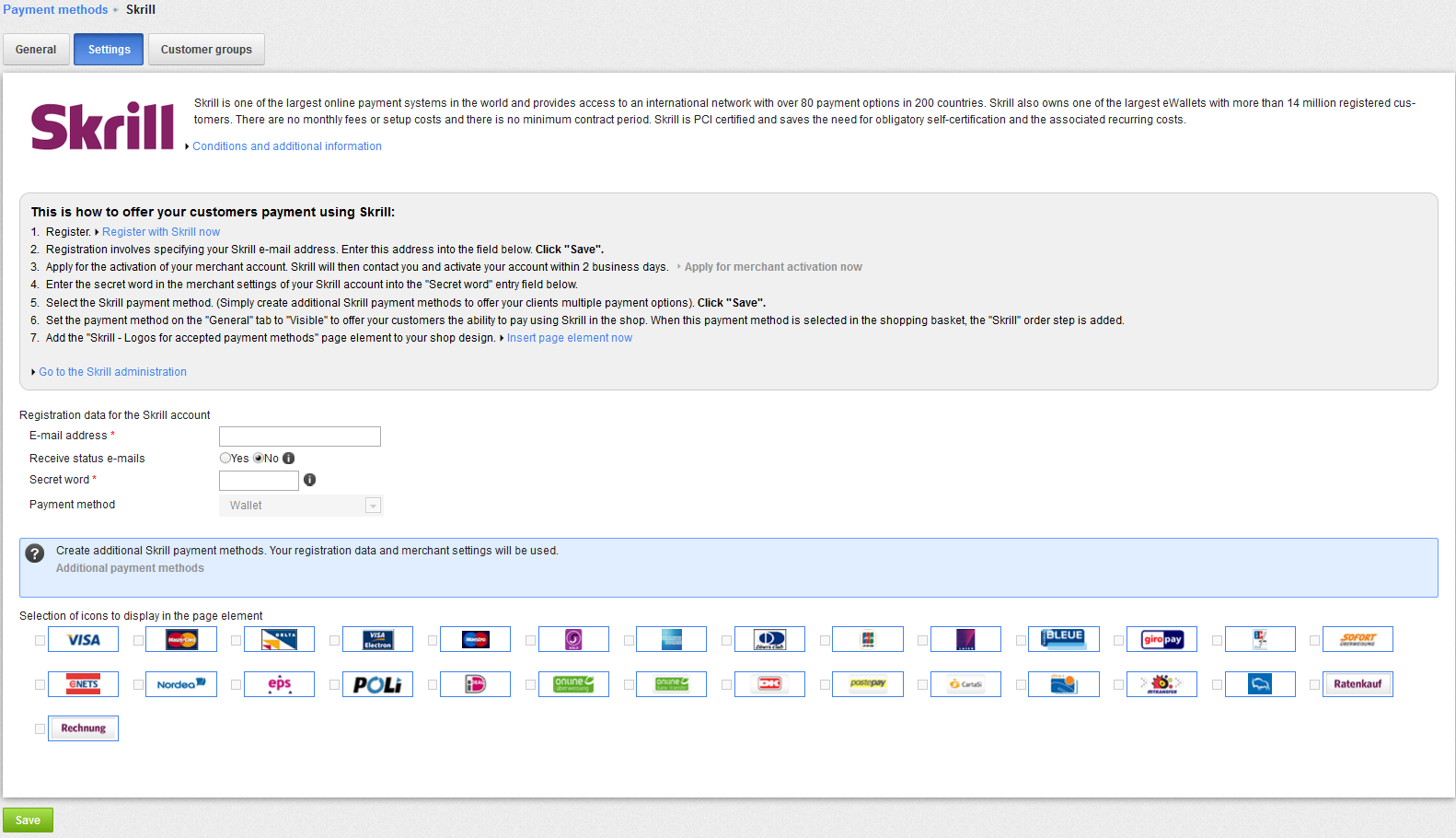 When ready to set up your Skrill account select Register with Skrill now or if you already have an account select Go to the Skrill administration
Follow the steps with this three minute tutorial video then click on Skrill)
Please note Skrill is only available in the UK on Professional, Premium or Platinum plans