Summary
All names.co.uk accounts come with a fully functional and feature complete Online Control Panel, developed, tested and maintained exclusively by our in-house team of designers and developers.
This can be accessed by going to the URL https://admin.names.co.uk
Top Tip: We recommend you bookmark this URL so you can return to it easily.
How to access the Online Control Panel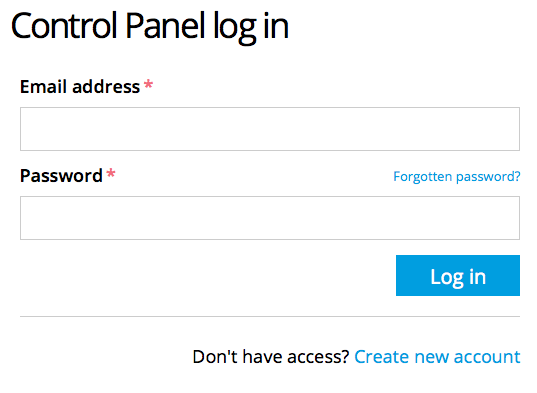 As you can see, there are three fields that are required in order to successfully log in.
The first is the Email Address field. This will be the email address listed as the main contact on the account and is the email address that we send all of our communication to.
Note: You can also enter your account reference into this field as well. This typically begins with PH and is listed on all of your invoices and official paperwork.
The second field is Password and this will be the password that you would have provided when you first created the account.
Note: If you have forgotten your password then you will need to click on the Forgotten Password? link and follow the on-screen instructions.
Finally, in the Security Code field, you will need to enter the characters shown in the box to the right. These are NOT case sensitive. If you are experiencing problems reading one or more of the characters then clicking on the image will generate a new set of characters for you to try instead.
Note: If you are partially sighted or have a disability that may prevent you from reading the characters correctly, please contact us for login assistance.