How to setup a direct debit with your names.co.uk account.
Note: An important point to be aware of is that direct debits can only be setup for monthly packages - if you have a package that is paid annually then you will not be able to pay using a direct debit.
Note: Before proceeding, please ensure that you have your bank account details to hand.
Once logged in to the Control Panel select the .

On the next page, click the Create one now link, referring to the set up of a new Direct Debit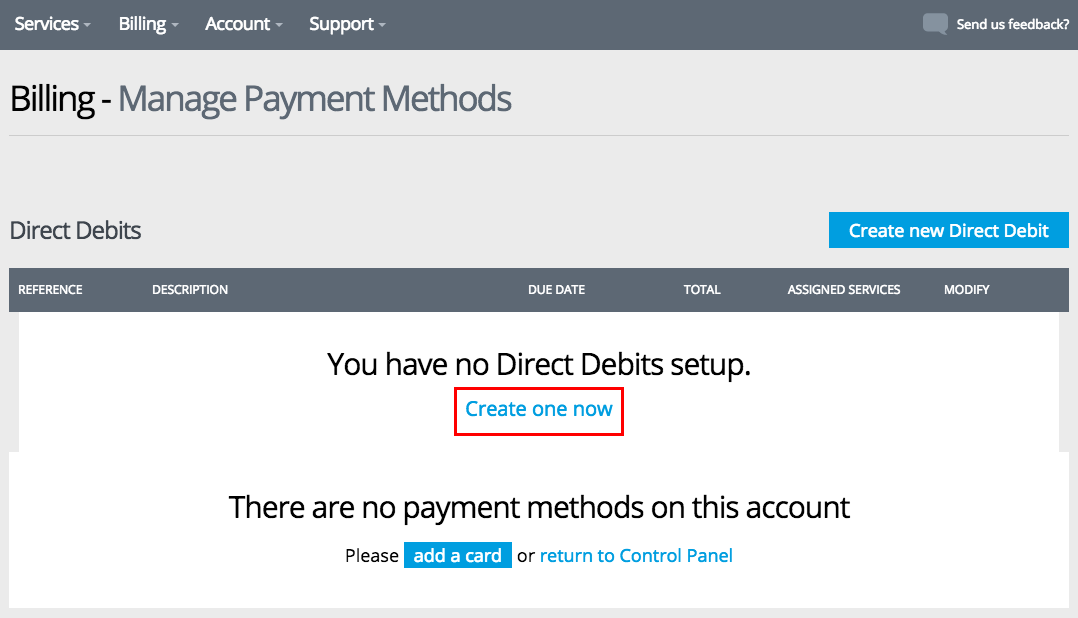 [/img]
Click on the Create new Direct Debit link
On the next page, check that the information about the date and price are accurate and then enter in your bank account details. The information required is the name of the account holder, the account number, the sort code and the name of the bank. Click on the Proceed link when you have finished.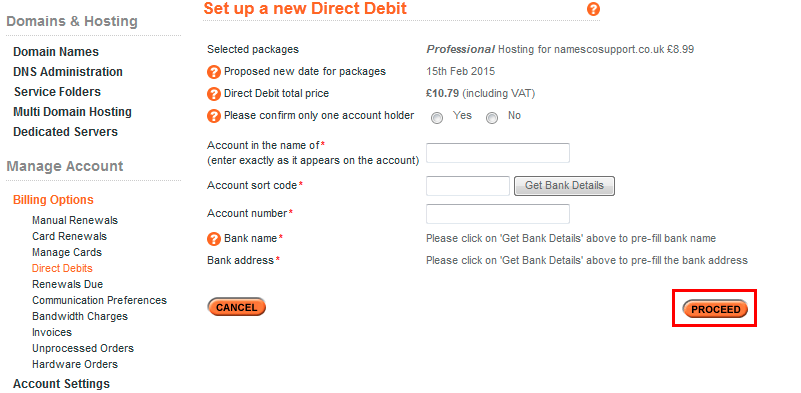 The bank details that you have entered will then be checked and, if there are any problems, you will be notified what they are.
Assuming your bank details have been entered correctly, the last stage in the process is to indicate your acceptance of the Direct Debit Guarantee which will be presented to you on the final page.
Once you have done this the direct debit will then have been created and the package you selected at the beginning of the process will now be paid each month using that direct debit.
Note: You should expect to receive an email or letter from your bank within a week confirming that a direct debit has been setup.