Each of our Linux hosting packages provides the ability to create and manage at least one MySQL database and the process of creating a database for the domain is explained below.
Login to your Online Control Panel and click on Domain Names from the top left corner.
Once logged in to the Control Panel, click the Manage Hosting link beneath the domain.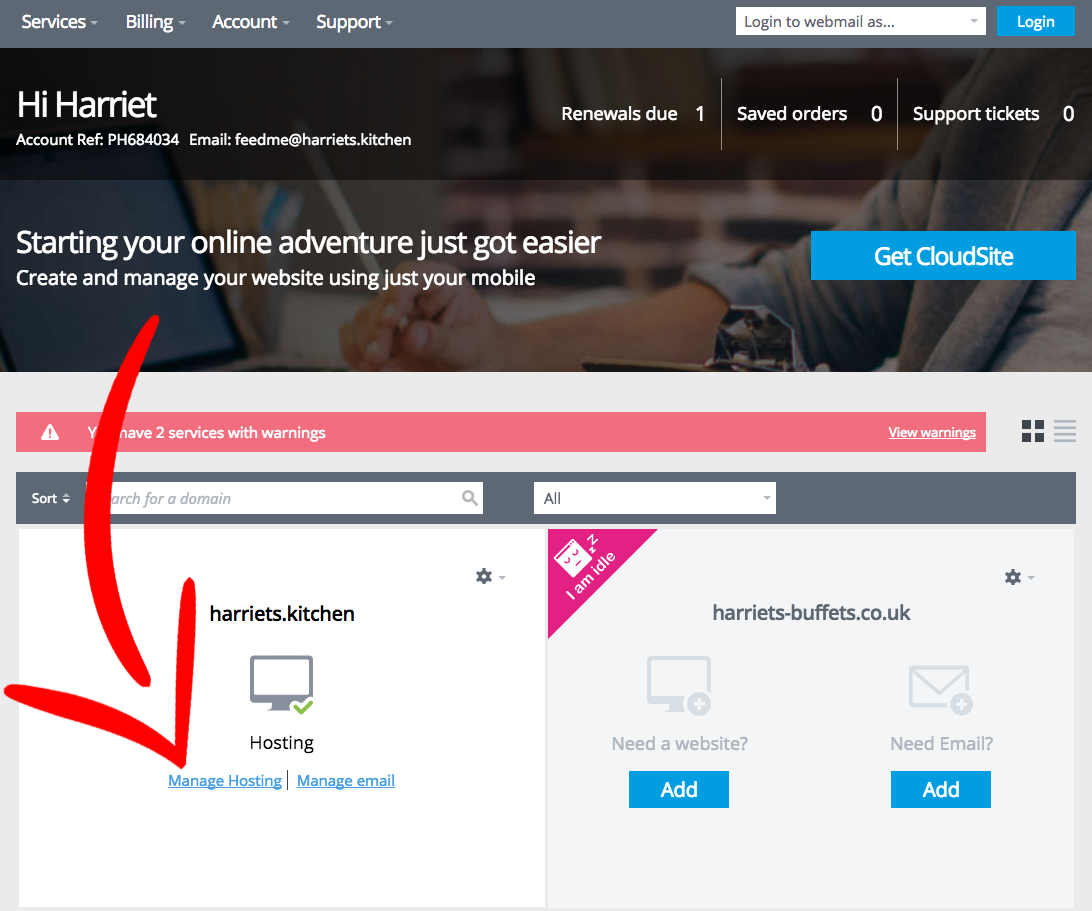 Choose the option MySQL Databases from the left hand menu.
Note - if you have a Multi Domain hosting package and the option is not in the left hand menu then you will first need to click on Modify Hosting Package and enable at least one MySQL database.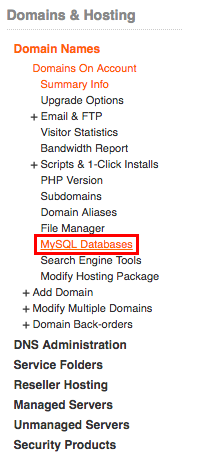 Any existing databases will be displayed on this page and, to create a new one, click on the Add Database icon.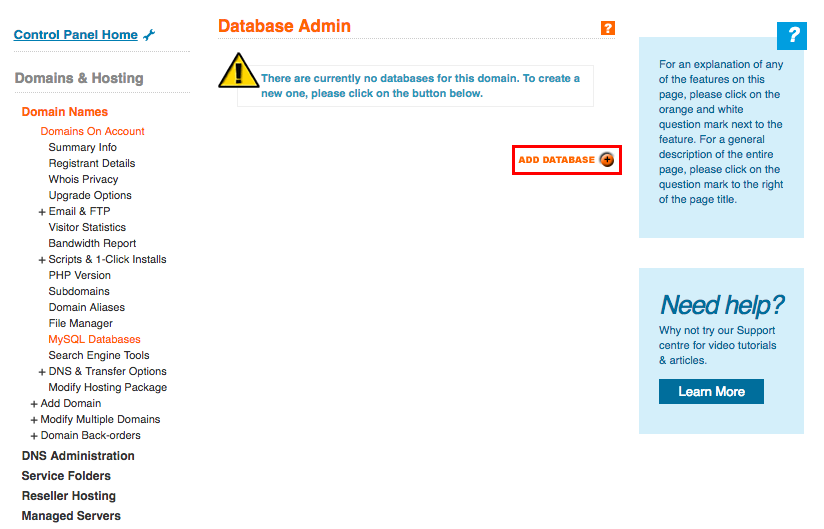 Database names will automatically be prefixed by your account reference followed by an underscore but you can enter your own characters after that if you wish (or just leave our default ones there).
Choose an appropriate database server on which to create this database from the options below. We recommend that you leave this at the default one unless you have a requirement for a specific MySQL version (the version each server runs is indicated underneath the server name).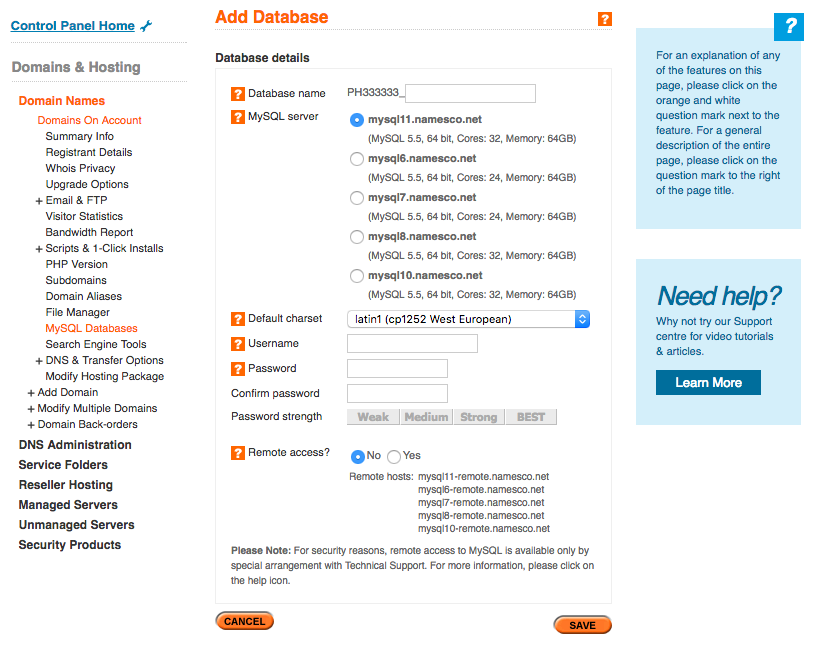 Enter a username and password for the database and then click on the Save icon.
You will then be taken back to the MySQL Databases page and will now see your newly created database showing on the screen.